Arun Agarwal
CEO 
Nextt
.…on volunteer leadership, via D CEO.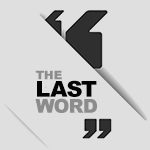 Agarwal is CEO of Dallas-based Nextt, America's largest bedding company. Known as the "King of Textiles," he's also the CEO of S2 Resources and Saffaire Investments, and earlier this year he launched a B2B marketplace, Expo Bazaar USA.
But the busy businessman also stays busy in the volunteer world. Since 2020, he's been on the Dallas Park Board as Mayor Eric Johnson's rep, and has been the board's president since September 2021.
"I did not look for it at all," he told D CEO's WIll Maddox of his volunteer leadership. "I have always tried to take a very background role, but when opportunities come, we can make a difference."
A key focus for Agarwal is Parkdale Lake Park, a 110-acre site given to the city of Dallas last November by Oncor. The nonprofit Circuit Trail Conservancy will use the land to address flooding in addition to completing The LOOP. Meanwhile, the Dallas Park and Recreation Department will use it as future park land for the community.
Agarwal personally paid for conceptual drawings of the park, D CEO writes, joining Lyda Hill Philanthropies, which donated funding to complete the park's master plans. 
Among other efforts, Agarwal is championing a plan to sell carbon credits to help keep greenspace in Dallas pristine. And he's been tapped by Gov. Greg Abbott to be be vice chairman of the Texas Economic Development Corp. board of directors. He accompanied the governor on a 2018 trade mission to India to promote ties that could impact both businesses in India and the Lone Star State.
Agarwal told D CEO he views volunteering as a gesture to karma, with benefits flowing back in return. "A lot of times, life has pushed me into leadership," he told Maddox. "It has made me take responsibility and make it happen."  
For more on what's new and next in North Texas, check out Every Last Word.

Get on the list.
Dallas Innovates, every day.
Sign up to keep your eye on what's new and next in Dallas-Fort Worth, every day.