"We as a community are making a difference, and it has been recognized."
Arun Agarwal
Co-Chair 
Indian American CEO Council
.…on the impact of the Indian American CEO Council and his community's contributions to North Texas and beyond.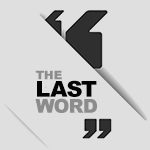 The lights of downtown Dallas glowed saffron, white, and green on August 15—the hues of India's tricolor flag. It was a celebration of India's 75 years of independence, as well as India's deep ties with North Texas and the entire U.S. through business, innovation, and shared values of democracy.
Agarwal, seen above with Dallas Mayor Eric Johnson holding the mayor's Indian American Day proclamation, is co-chair of the Indian American CEO Council. Known as the "King of Textiles," he's also CEO of Nextt, America's largest bedding company, and CEO of S2 Resources and Saffaire Investments. 
Along with fellow IACEO co-chair Sanjiv Yajnik—Capital One's President of Financial Services—Agarwal and his CEO-packed council aim to facilitate alliances between India and the U.S. They see the IACEO as a catalyst for economic and trade opportunities to drive prosperity while strengthening "Indian American relationships with the communities they serve for future generations."
Dallas Innovates spoke with Agarwal and Yajnik about the IACEO's new study on how the Indian American community is making a mark—and why it matters. It reveals striking insights including the fact that 220,000 Indian Americans live in the DFW area, with nearly 1 in 3 working in STEM careers. Indian Americans account for 66% of all Asian-owned business in DFW, generating $10 billion in DFW business receipts.
You can find more about the report in our story here.
For more on what's new and next in North Texas, check out Every Last Word.

Get on the list.
Dallas Innovates, every day.
Sign up to keep your eye on what's new and next in Dallas-Fort Worth, every day.