"Get ready for your doctor to give you a dose of VR."
Chris Brickler and Ted Werth
Founder & CEO and CFO, respectively 
MyndVR
.…on how now is the time to invest in digital therapeutics, via Nasdaq.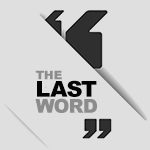 Dallas-based MyndVR is a leading provider of virtual reality solutions for seniors and "active agers." Using gaze-based navigation with VR headsets, users can interact with MyndVr's immersive C.A.R.E. VRx app, which blends voice-based, guided imagery with 360-degree visuals of forests, lakes, beaches, and more.
Writing in a Nasdaq post, Brickler and Werth cite the federal Access to Prescription Digital Therapeutics Act of 2022 as a key opportunity for investors. 
"Digital therapeutics are a new class of treatments that often utilize digital content, such as apps, games, and virtual reality experiences to diagnose, treat, and potentially cure any number of diseases and conditions," they write. 
They note that VR is a "very promising avenue" in digital therapeutics, one that's "actually been used as a niche healthcare device for over 20 years, providing safe exposure therapy for people with phobias, reducing pain through distraction therapy, and helping veterans with PTSD."
"The fully immersive nature of VR effectively blocks out the surrounding environment, allowing a patient to feel as though they are in a completely different world. This can provide better focus, but can also open up a sense of wonder and exploration that makes VR treatments more enjoyable to patients," they write.
To date, they say digital therapeutics opportunities are still "relatively under the radar."
"The vast majority are small, private companies backed by angel investors and early-stage venture capital funds," Brickler and Werth write. "That's going to change soon, however, as bigger VCs, private equity funds, major insurance companies, and the $1-plus trillion-dollar traditional pharma industry all get involved. So, keep your eyes on this space, and get ready for your doctor to give you a dose of VR."
For more on what's new and next in North Texas, check out Every Last Word.

Get on the list.
Dallas Innovates, every day.
Sign up to keep your eye on what's new and next in Dallas-Fort Worth, every day.