Nicolas Brown
President, Americas
McLaren 
.…on opening the supercar company's Americas HQ in Coppell over the weekend, via WFAA.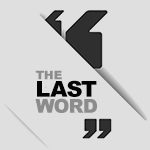 Back in August, we showed you a sneak peek inside McLaren's new 31,000-square-foot Americas HQ in Coppell, just northwest of Dallas. The British supercar maker's new HQ comprises a showroom, training center, workshop, executive suite, and administrative offices for the North American operations of McLaren's elite, high-tech sports car division.
Over the weekend, the HQ had its official opening, and dozens of McLaren owners from throughout the region showed up to show off their own wheels—and lust after the rides on display in the HQ. One car that attracted more than one desirous glance was a $3 million Speedtail.
"We have some amazing owners," Brown told WFAA of his McLaren-owning visitors, "and what connects all of them is their love and their passion for driving."
"This new Texas facility means we now have both the space and the location to deliver even faster and effective support for the retail network throughout the Americas, as well as be cost effective in the maintenance of our own vehicles and provision of training courses to our retailers," Brown added in a statement.
Coppell Mayor Wes Mays was on hand for the opening.
"This is a truly stunning facility, and we're thrilled a company as prestigious as McLaren, The Americas, has decided to move to Coppell," Mays said in a statement. He added that McLaren has "already helped to support community events and engaged with our local schools in their short time here."
Last Friday, McLaren hosted students from Coppell's New Tech High School at the new HQ, giving them an overview of the brand's storied history and showing them how the supercars are manufactured.
McLaren relocated to Coppell from its previous Americas HQ in New York City, which was considerably smaller at 4,500 square feet.
For more of who said what about all things North Texas, check out Every Last Word.

Get on the list.
Dallas Innovates, every day.
Sign up to keep your eye on what's new and next in Dallas-Fort Worth, every day.