The city of Anna is "just sittin' there with opportunity galore."
Joey Grisham
Economic Development Director 
City of Anna
.…on the factors driving the North Texas city's growth, via Dallas Business Journal.
Bordered by Sherman to the north—a city that recently landed a new $5 billion GlobalWafers silicon wafer plant after breaking ground on what could be $30 billion worth of TI chip plants—and the booming center of Dallas-Fort Worth to the south, the city of Anna looks to be primed for growth.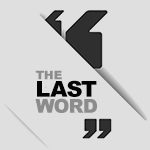 Residential building permits in nearby cities like Frisco and Celina were down sharply in the first half of 2021, but permits in Anna rose by 15% in the same time period, the DBJ reports. 
"You already had the T.I. plant down in Richardson, and now you're going to have this expansion up in Sherman, so that puts us on the center of those two markets." Grisham told the DBJ. "Sherman, right now, is probably the top community in economic development [in Texas]. Who else has landed $35 billion in projects?"
Grisham also noted the industrial development that's "really hopping right now along the 75 corridor," along with the need for single-family and multifamily construction for future workers in Sherman who may want to live closer to DFW.
About 45 miles northeast of Dallas, Anna is one of the fastest-growing cities in Texas, according to a February story by Bisnow, 
"As a city, you're better served when you have a strategic plan and a comprehensive plan and as best as you can, you stick to those plans, so you can keep things moving," Grisham told Bisnow, adding that his goal is to attract high-quality mixed-use developments to Anna.
"You really only get one shot at it, so you want to take full advantage," Grisham told Bisnow. "A lot of people judge a community based on what they see as they drive in on 75."
:::::
For more on what's new and next in North Texas, check out Every Last Word.

Get on the list.
Dallas Innovates, every day.
Sign up to keep your eye on what's new and next in Dallas-Fort Worth, every day.