"Being the first to market DOESN'T equate to success. It can even be a detriment."
Jeff Francis
President and Co-Founder
ENO8
.…on how rushing doesn't always win the race for software startups, via LinkedIn.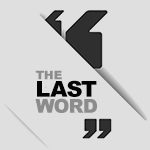 DFW-based Francis says he helps tech founders launch their digital products "with clarity and confidence while increasing success raising capital and reducing risk in execution." 
He's been putting some interesting advice up on LinkedIn. Last week he shared this: "I have two kids, and a phrase you will NEVER hear me say to them is, 'Second place is first loser.'"
"Culturally, I think we've pretty much wiped this backward thinking out of children's sports," he adds. "But it's alive and well in the software space."
Francis believes the real goal should be "wowing the highest number of users and continuing to wow them," not racing to be the first in the space, noting that sometimes "the first one to market doesn't quite nail what users want."
"The competitor's product either evolves with user feedback or crashes from ignoring it, and the whole time, the second-to-market product owner should be taking notes," he writes.
In another post, he offers a shout-out to "Type B founders" who aren't "super outgoing and automatically good at all the frontman, founder-y things." 
"I've worked with as many founders who prefer to be behind the scenes, diligently stoking the fire that keeps the company engine burning," he adds.
For more on what's new and next in North Texas, check out Every Last Word.

Get on the list.
Dallas Innovates, every day.
Sign up to keep your eye on what's new and next in Dallas-Fort Worth, every day.