Scott Harper
Founder and CEO 
Dialexa
.…on what he told his pregnant wife just before he and co-founder Mark Haidar began cooking up the idea of Dialexa, via LinkedIn.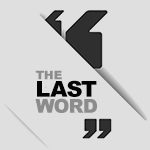 Late last month, IBM acquired Dallas-based digital product engineering services firm Dialexa "to deepen its product engineering expertise and provide end-to-end digital transformation services for clients."
Terms of the deal weren't disclosed. But this week Scott Harper and his co-founder Mark Haidar disclosed something else on LinkedIn: How they both quit their jobs 12 years ago to launch a new adventure that would become Dialexa.
'Dead broke and working from a garage'
"We were dead broke working from a garage, and for whatever reason, we never had a doubt," Harper writes on LinkedIn. "We had big dreams of helping every company build great technology products alongside a team of people we loved working with at a company where we actually wanted to go to work every day. That was our yardstick of success, and I think, by that measure, this has been an extraordinary success story."
"We knew a few things for sure," Haidar recalls. "Firstly, we wanted to do something together. Secondly, we wanted to use technology to impact the world. Dialexa started with $50: $25 each because that was the minimum amount needed to open a bank account. For our first project we worked in exchange for rent, in a co-working place called Cohabitat."
Helping to forge a '$700B unique market'
"Until recently," Harper writes, "the market refused to even acknowledge Digital Product Engineering as a uniquely distinct and different market segment from IT or digital marketing/agency services. But the tides have shifted, and in 2022, it's viewed as a $700B unique market. Our time has arrived."
Harper gives his team a lot of the credit for that.
"Founders start companies. Teams build companies," he writes. "This needs to be said because, as founders, our names are in the headlines, but there are literally hundreds of people whose blood, sweat, tears, and sacrifice got us here. From the bottom of my heart, I could never find the words to express my gratitude for every Dialexan and their families. YOU built this company."
'Never in my wildest dreams'
Haidar—who founded his first tech company at age 17 as a computer engineering student at Beirut Arab University in Lebanon—says he's come full circle in a surprising way.
"Never in my wildest dreams,would I have thought, when I learnt how to code on an IBM computer, in a refugee area, in a war-torn country, that one day it would come full circle and IBM would acquire a company I co-founded," Haidar writes.
"Today is an exciting day," he adds. "Dialexa, an IBM Company, has found the best of homes."
For more on what's new and next in North Texas, check out Every Last Word.

Get on the list.
Dallas Innovates, every day.
Sign up to keep your eye on what's new and next in Dallas-Fort Worth, every day.