"Cookbooks offer a way to rethink the history of the last 200 years."
Christina Jensen
Head of Public Services
SMU's DeGolyer Library
.…on the exhibit, "The Joy of Cooking: Two Centuries of Cookbooks at the DeGolyer Library."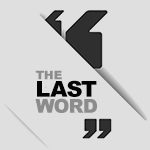 Food trends come and go. But if you try a recipe from 1816, you might find something old could be very tasty today.
That could be one delicious outcome of a current exhibit at SMU's DeGolyer Library: "The Joy of Cooking: Two Centuries of Cookbooks at the DeGolyer Library."
Neatly timed to be on display during the holiday season, the exhibit runs through December 22 and features 206 books from DeGolyer's massive, 6,000-cookbook collection. The books were acquired during the research library's decades of collecting items related to Western Americana, transportation, women's history, and business history.
"Cookbooks are much more than compilations of recipes," Jensen, who curated the exhibit, said in a statement. "They offer a timeline of economic, technology, family, and social history."
The oldest of all cookbooks in the exhibit is a leather-bound, handwritten recipe book written in Spanish by Dona Maria Josefa de La Luz Tapia in 1816.
"The Holiday Drink Book"—one of Neiman-Marcus executive Stanley Marcus' cocktail recipe books—features insights like, "When thou dost drink beware the toast, for therein lies the danger most!"
Also, you can learn more than just how to make dried peaches, calves' foot jelly, and "poor man's cake" when you peruse the exhibit. Lucretia Eleanor Thomas' handwritten cookbook written from 1850 to 1870 also offers housekeeping tips for making things like furniture polish and marble-cleaning paste from scratch.
The exhibit is open from 8:30 a.m. to 5 p.m., Monday-Friday and 10:00 a.m. to 6:00 p.m. Saturday-Sunday (excluding home football game days and holidays) through December 22.
For more of who said what about all things North Texas, check out Every Last Word.

Get on the list.
Dallas Innovates, every day.
Sign up to keep your eye on what's new and next in Dallas-Fort Worth, every day.