"We're excited to get in the dirt and work alongside Luck Stone's innovative team."
Denise Johnson
Group President of Resource Industries
Caterpillar
.…on deploying Caterpillar's autonomous solution to Luck Stone's Bull Run Plant in Chantilly, Virginia.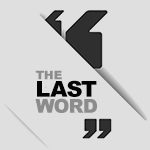 Last week, Irving-based Caterpillar announced a collaboration with Luck Stone—the nation's largest family-owned and operated producer of crushed stone, sand, and gravel—to roll out Caterpillar's autonomous trucking solution at Luck Stone's plant in Chantilly, Virginia. 
This will be Caterpillar's first self-driving truck deployment in the aggregates industry, accelerating its solutions beyond mining, the company said. It expands Caterpillar's autonomous truck fleet to include the exceptionally burly Cat 777 seen above.
Caterpillar will implement its existing Cat MineStar Command for Hauling system at the Luck Stone quarry, on a fleet of the 100-ton-class 777G trucks.
"Caterpillar has a long-standing relationship with Luck Stone, and we look forward to working together to bring the demonstrated benefits of increased safety and productivity to the quarry industry," Johnson said in a statement, adding that the collaboration will help Caterpillar "learn how to scale our already proven mining solution for another industry."
Caterpillar has 'the world's largest fleet' of autonomous haul trucks
Caterpillar said the current autonomy solutions will be implemented in 2024, deploying the next step in a long company history in autonomy and automation. The company says it has the world's largest fleet of autonomous haul trucks, with more than 560 currently in operation. The trucks have traveled more than 116 million miles and autonomously moved more than 5.5 billion tons, Caterpillar says—"all without a single lost-time injury."
Caterpillar announced move of its global HQ to Irving in June
In June, Caterpillar announced that it would relocate its global headquarters from Deerfield, Illinois, to Irving. The move to the company's existing office at Williams Square Plaza in Las Colinas is a shift in the company's century-long presence in Illinois. CAT's move is "in the best strategic interest of the company," Chairman and CEO Jim Umpleby said at the time.
For more of who said what about all things North Texas, check out Every Last Word.

Get on the list.
Dallas Innovates, every day.
Sign up to keep your eye on what's new and next in Dallas-Fort Worth, every day.