"Gear up, because expectations for climate action are only getting bigger!"
Wendy Ralston
Audit Partner
Deloitte & Touche
.…on her main takeaway from Deloitte's Consumer Industry Conference earlier this summer in a discussion with the firm's North Texas ESG Leader Bill McFarland, via LinkedIn.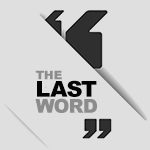 Bill McFarland, a Dallas-based partner and North Texas ESG leader at Deloitte, has written an article on LinkedIn about takeaways from his company's June Consumer Industry Conference in Columbus, Ohio—and how they apply to the consumer industry.
In the article, he speaks with Ralston about ESG issues discussed at the conference, with sustainability seen as becoming a major source of both risk and opportunity. Some insights:
"Deloitte's Global State of the Consumer Tracker reveals that almost 6 in 10 consumers have changed their behavior to address climate change," Ralston says. "And half report having made a sustainability-based purchase in the previous month, with 34% of those consumers paying significantly more than an alternative."
"It's not just consumers who are keeping up the pressure," McFarland replies. "We talked about how special interest groups are focusing on company performance, including gaps in commitments and actual achievements. ESG funds have emerged to serve investors who consider sustainability exposures a big business risk and demand action. On top of all that, one in four employees say they've considered switching jobs to work for a more sustainable company."
The execs also discuss a proposed SEC rule on climate disclosure requirements; looking for "control tower" implementations to help solve reporting problems; winning investors from ESG-mandated funds; and more.
You can read McFarland's full post here.
For more on what's new and next in North Texas, check out Every Last Word.

Get on the list.
Dallas Innovates, every day.
Sign up to keep your eye on what's new and next in Dallas-Fort Worth, every day.