"There is no way on Earth you can build something like this and it not stimulate the economy."
Eric Johnson
Mayor 
City of Dallas
.…on TxDOT completing the deck foundation over I-35 for Dallas' Southern Gateway Park, via Fox 4 DFW.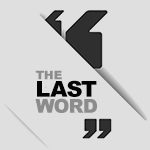 Southern Gateway Park, a planned $172 million, five-acre deck park over I-35 by the Dallas Zoo—just reached a big milestone. TxDOT has completed the foundation deck for Phase 1 of the deck park (seen in the right half of the image above). The park will literally and figuratively reconnect the Oak Cliff neighborhood that was divided by I-35 in the 1950s.
The park promises to be an engineering marvel with five acres of wooded slopes, water features, rocky escarpments, a restaurant/retail complex hidden under a hilltop, and one of the most awesome kids' playgrounds in North Texas. But its greatest achievement may be to make Oak Cliff whole again—and to bring all of Dallas together.
Now that TxDOT has completed the Phase 1 deck, the Southern Gateway Public Green Foundation will begin working to build the park.
""Klyde Warren Park has been such an amazing success story for our city. We stand on the shoulders of Klyde Warren," the foundation's president, April Allen, told Fox 4. "They demonstrated how this can be done. Our community said we would like to see something like this in the southern sector."
Mayor Johnson says the impact of the park promises to be profound.
"It is absolutely going to create job opportunities, retail, residential you name it," he told Fox 4. "It is going to be fantastic."
Some neighbors in the area have expressed concerns that the deck park may bring gentrification to the neighborhood—a concern Dallas Mayor Pro Tem Carolyn King Arnold is staying on top of.
"As we pass the baton from one governing body to the next, we need to make sure that everybody understands their assignment," she told Fox 4. "And their assignment is to make sure this park is not here to force relocation" of the surrounding neighbors.
For more on what's new and next in North Texas, check out Every Last Word.

Get on the list.
Dallas Innovates, every day.
Sign up to keep your eye on what's new and next in Dallas-Fort Worth, every day.