John Stankey
CEO
AT&T
.…on how to have an emotional attachment with customers, via the Dallas Morning News.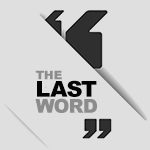 Despite an economically challenging year that included AT&T's spinoff of WarnerMedia, Stankey believes his company delivered in 2022—for both customers and shareholders.
In a story by Natalie Walters in the Dallas Morning News, Stankey said his company's renewed focus on its telecom DNA paid off, with the addition of 2.9 million postpaid phone connections and an additional 1.2 million fiber connections in 2022—and some key lessons learned.
"Lessons are learned based on the moment in time you find yourself in," Stankey told the DMN. "The moment we find ourselves in right now in 2023, we're clearly seeing an affinity in the market and with customers for very focused, very capable, very innovative products and services. That relationship that a customer chooses to have with the product or service is one that is based on their belief that they have an emotional attachment to the product or service that they're buying."
"Maybe 10 years ago, the game was about collecting a portfolio of capabilities and services that a customer could buy," Stankey added. "In our environment today, which is very instant-gratification-driven and app-driven, customers pick the best of breed at any given moment in time, and they're very discerning. Not having distractions that pull me away from a variety of different things every day, I think, is essential for us to be successful."
For more of who said what about all things North Texas, check out Every Last Word.

Get on the list.
Dallas Innovates, every day.
Sign up to keep your eye on what's new and next in Dallas-Fort Worth, every day.