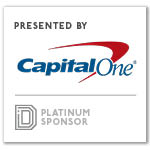 A vibrant community requires an ecosystem of people, businesses and nonprofit partners coming together especially during times of crisis. Right now, nonprofits are on the frontlines tackling the rapidly changing needs of the most vulnerable populations impacted by COVID-19. In this four-part series, Capital One is shining the spotlight on nonprofits supporting food and hunger relief, workforce development, digital access and small businesses. Through our $50 million commitment to address the rapidly changing needs of our communities during this pandemic, Capital One remains committed to make a positive impact for change.
In 2020, the education landscape has completely shifted with many educators teaching students in a hybrid model of in-person and virtual learning; however inequities in internet access—an obstacle long before 2020—continue to hinder many North Texas students. In fact, according to the Federal Reserve Bank of Dallas, Dallas ranks among the nation's worst Metro cities for broadband internet connection rate with more than 42% of households lacking high-speed internet access. As a result, community organizations are stepping up to combat the digital divide through collaboration and ingenuity. Capital One had the opportunity to speak with a few of these local leaders about bridging the technology gap for those who need it most. Here's what they had to say.
---
Meet the Experts
JAMEE JOLLY
Senior Executive Director
Plano ISD Education Foundation
The Plano ISD Education Foundation helps all students in the Plano Independent School District achieve their full potential by providing financial support to educators and academic programs. The nonprofit organization serves 50,000+ students, 6,000+ employees and teachers on 70+ campuses.
BETH MYERS
CEO
Girls Inc. of Metropolitan Dallas
Girls Inc. of Metropolitan Dallas inspires girls to be strong, smart and bold. The youth development organization creates equal opportunity for girls from low-income families and girls of color. Programs focus on life skills and leadership, STEM and healthy living, as well as emotional and social support, for girls ages 6-18.
JENNIFER SANDERS
Executive Director
Dallas Innovation Alliance
Dallas Innovation Alliance (DIA) supports the City of Dallas' smart cities strategy, which improves quality of life, economic growth, access to opportunity and resource efficiencies through community, data and innovative technology.
DOTTIE SMITH
President
Commit Partnership
The Commit Partnership is a coalition of over 200 partners working collaboratively to help solve DFW's biggest systemic challenges, including improving access to early childhood education, preparing and retaining effective educators, increasing post-secondary enrollment and completion rates and equitably improving strategic funding at the state and local level.
---
How has your organization pivoted during COVID-19?
COMMIT: It wasn't just our work environment that quickly shifted. It was the nature of our work. In the aftermath of widespread closures, our immediate concerns became ensuring essential workers had access to childcare and students had access to the internet. Some of these crises (like childcare provision) have since been mitigated, while others (like internet access) remain ongoing. I am so proud of how each and every one of our team members have responded during this uncertain time. A team's culture is not revealed during times of great success. Instead, it is truly demonstrated during times of stress and challenge.
DALLAS INNOVATION ALLIANCE (DIA): We accelerated the launch of our Mobile Learning Lab, which uses a school bus as a classroom with a strong enough Wi-Fi signal to extend more than 300 yards in radius to serve additional members of the community. We shifted programming to an outside set-up during the summer since we didn't feel comfortable having the kids physically on the bus. Unexpected expenses related to these shifts (PPE, sanitation requirements and increased staffing/furnishings) were also needed to execute the program. Thankfully, we were able to fill a portion of these gaps with the generosity of partners like Capital One and Santander Consumer Foundation.
GIRLS, INC: As COVID-19 continued to make in-person gatherings difficult, we provided live, virtual programs all summer and into fall. To mitigate academic loss, we added a virtual homework help program where volunteer tutors help girls one-on-one with assignments and study skills. In August, we piloted a Virtual Book Club to help girls retain literacy skills over the long summer. We also recognized our girls' pain and anguish when protests spread across the nation after the death of George Floyd. Diversity, Equity, and Inclusion have always been important components of our programming, but we knew we needed to create new, relevant and age-appropriate courses to help them during this tumultuous time. We launched these programs virtually in July to help girls process their emotions, find their voices, and take part in the ongoing conversations about social justice and systemic racism.
PLANO ISD: The Foundation's CORE Store typically works directly with teachers to provide supplies that are needed in the classroom. With students learning at home and classrooms closed, we utilized the supplies already in the CORE Store to assist our families. We processed requests from families and delivered supply packs in a safe manner. We served over 950 families during a 10-week period. Each student had the supplies needed to continue learning and creating. With the help of Capital One and other community partners, we were able to provide 1,500 backpacks for Plano ISD's Back to School Fairs. The CORE Store reopened for teacher shopping in September, and we continue to serve hundreds of classrooms across the district.
How are you helping students access technology (Wi-Fi, laptops)?
COMMIT: We quickly formed a working group of Chief Technology Officers from each of the major school districts in Dallas County, co-led by Dallas ISD CTO Jack Kelanic. By working together to find collaborative solutions, we were able to leverage public funding—including school bonds—to establish and pursue short, medium and long-term solutions. We purchased Texas Education Agency (TEA)-supported mobile hotspots in bulk and established private wireless networks that help school districts amplify their existing internet into neighborhoods and students' homes. The private wireless networks have created unique collaborative partnerships between Dallas ISD and the City of Dallas. Additionally, we're proud to support the work of Dallas ISD Superintendent Michael Hinojosa as he works with Governor Abbott, state legislators and the TEA on Operation Connectivity, a statewide effort to close the digital divide across Texas.
DIA: We visited with as many communities as possible over eight-to-12 months to ensure we were aligned with needs and priorities—and the data to support the highest-need areas. Since launching, the Mobile Learning Lab has received many requests to come to communities throughout Dallas and demand has exceeded supply, which just underscores this critical need. We continue to partner with neighborhoods, nonprofits, educational institutions and the private sector to execute the program. We have actively participated in Operation Connectivity and the Internet for All Coalition's Internet for Dallas to provide ideas for scaled solutions and innovation in expanding digital inclusion, both short and long term.
What programs/resources have helped students the most right now?
PLANO ISD: It's all about collaboration. We have implemented a program with our social workers and counselors to help identify when a student is struggling due to a financial situation at home. We have a fund to help address those needs on a case-by-case basis. We also have Title I schools with higher populations of students who are eligible for free and reduced lunch. We depend on the research from our community partners and agencies, which provides valuable insight into the needs throughout our communities.
GIRLS, INC: We make sure our girls have the same level of support and assistance in the virtual world as they received in-person. Our classes are smaller to promote engagement, and we use a second facilitator to manage technical issues. To keep girls engaged, lessons have more visual cues, extra icebreakers, discussion prompts and even physical activities. We chose Zoom as our platform because it's what the girls are using to learn for school. Also, Zoom can be accessed on a smartphone, if necessary. Our partners at Capital One offered their lead virtual trainer to educate our facilitators on best practices for virtual engagement, which was a great help. Our partners at AT&T provided us with resources to develop programming, performance metrics and a digital toolkit, so that programming and best practices could be replicated across the Girls Inc. national network.
What are your organization's most critical needs right now and how can individuals and the business community help?
GIRLS, INC.: Our virtual homework help program continues to be the most popular. Volunteers log onto Zoom weekly to work with girls one-on-one, assisting them with their assignments and teaching them study skills. Girls booked every slot we had within three hours, so we'd love to have more volunteer helpers trained and ready to go next semester. Of course, funding for these programs is also a critical need right now.
DIA: A critical—and unexpected—need is additional bus drivers to transport our MLL. We are always looking for additional "bus stop" location partners in high-need areas and STEAM enrichment partners both online and in person. The foundational component is the access to internet, which is a primary function that the Mobile Learning Lab serves, alongside having Chromebooks available on the bus should they not have their DISD device. Our tutors on board provide support with homework, which has expanded to connecting to software and concepts at a broader level. Broadly, advocacy for broadband infrastructure funding, participation in local P3 coalitions and lending subject matter expertise is a key component of broad and deep solutions to the core problem.
COMMIT: Get involved in your local education system. A student's most important resource is a well-trained—and well-paid—educator. We're proud to have helped Dallas ISD pass more than $3 billion of its recent bond package. Even before the pandemic hit, our students experiencing economic instability were most likely to suffer substantial learning loss during summer break. That's why the Texas Commission on Public School Finance recommended the creation of an "Additional Days School Year" that gave students and families the option to extend their learning opportunities. As a result of its inclusion in Texas House Bill 3, 21 school districts, including many across North Texas, are already beginning to implement changes to their calendars that promise to mitigate learning loss related to COVID-19 and summer break.
PLANO ISD: Businesses can help by supporting a teacher grant, provide funding for an immediate financial need for a family in crisis or provide a product or service that helps our teachers and staff feel more appreciated during this difficult time. Initially when schools were ordered shuttered in March, there were 200 families in Plano ISD without access to reliable internet. Capital One was the first to step up with a grant so that those students could continue their studies remotely using their district-issued Chromebook.

Get on the list.
Dallas Innovates, every day. 
Sign up to keep your eye on what's new and next in Dallas-Fort Worth, every day.