North Texas is a big place, with plenty to do, see, hear, and watch. So, we scour the internet every week to find events and activities for you. As always, events may change at any time, so check the event website or registration page for the latest details. 
THURSDAY, SEP. 28
eSPORTS POWER PLAYERS: PANEL & PLAY
LaunchPad City, 6170 Research Road, in Frisco
6:30 – 9 p.m.
LaunchPad City hosts an eSports panel discussion with thought leaders and industry influencers. Panelists include Gary Brubaker, SMU; Scott Beckmen, Beckman; Ryan Mussellman, Optic Gaming; and Stephen Hays, Deep Space Ventures.
Free. Register and find more information here
—
YP WOMEN'S NETWORK FALL EVENT
Industrious Dallas, 1722 Routh St., in Dallas
Registration & Networking 6:30 – 7 p.m. Keynote Presentation 7 – 8 p.m.
Engage with professional women who are leading the community in their political, civic, and business endeavors at a networking event hosted by the Dallas Regional Chamber. The event will feature a talk from Dr. Kristen Guillory, an author, renowned professor, consulting firm owner, active community member, and motivational speaker. 
Tickets are $10 for non-members.
Purchase tickets and find more information here
---
FRIDAY, SEP. 29
PLANO PROFILE'S 16TH ANNUAL WOMEN IN BUSINESS EVENT
Renaissance Dallas at Plano Legacy West Hotel, 6007 Legacy Dr., in Plano
10:45 a.m. – 6 p.m.
Join over 400 attendees for Plano Profile's 16th Annual Women in Business event which celebrates and connects leading women in the workplace. The conference will offer networking opportunities with a variety of professionals, guest speakers, and expert panel discussions highlighting opportunities for women to make a change in the workplace today.
Keynote speakers:
Stephanie Pope, vice president and chief financial officer at Boeing Global Services
Raquel Raies, national brand ambassador at The Macallan
Michelle Miller, vice president of retail sales and operations at Verizon Wireless
Lindsay Wilson, executive managing principal at Corgan
Angelia Pelham, executive vice president and chief human resources officer at Cinemark Holdings
Tickets start at $125.
Purchase tickets and find more information here.
— 
DALLAS NETWORKING SOCIAL AT STIRR ROOFTOP
STIRR Rooftop, 2803 Main St., in Dallas
6 – 9 p.m.
Entrepreneurs and Dallas professionals from various industries will gather in a relaxed social setting over cocktails.
Student tickets are $10 and professional tickets start at $12.
Purchase tickets and find more information here.
---
FRIDAY, SEPT. 29 – SATURDAY, SEPT. 30
PINNERS CONFERENCE
Arlington Convention Center, 1200 Ballpark Way, in Arlington
10 a.m. – 8 p.m. on Sept. 29; 9 a.m. – 7 p.m. on Sept. 30
Pinterest is coming to life in Arlington at this two-day event, according to the organizers. The conference will feature more than 250 exhibits and businesses to shop from. With more than 100 Pinterest classes, there will be ample opportunity to immerse yourself in the Pinterest community and discover the latest trends in DIY projects, fashion, decor, and more.
Tickets start at $8.
Purchase tickets and find more information here.
---
SUNDAY, OCT. 1 
YAYOI KUSAMA: ALL THE ETERNAL LOVE I HAVE FOR THE PUMPKINS
Dallas Museum of Art, 1717 N. Harwood St., in Dallas
11 a.m. – 5 p.m. Daily
Esteemed Japanese artist,Yayoi Kusama, is bringing back her signature Infinity Mirror Room to the DMA for the first time since 1991. The famous installations are characterized by a series of acrylic yellow gourds covered in black polka dots throughout a mirrored room. 
Tickets are $16 and require a reservation.
Purchase tickets and find more information here.
---
TUESDAY, OCT. 3 
DALLAS NEW TECH
Dallas Public Library, 1515 Young St., in Dallas
Event starts at 7:15 p.m. and Happy Hour 6 – 7 p.m.
Network with other members of the North Texas startup community, hear from tech leaders, and participate in a Q&A session. Surf Air + RISE CEO and Founder Nick Kennedy will be the featured speaker at the October monthly showcase event.
Tickets are $15.
Purchase tickets and find more information here.
---
THURSDAY, OCT. 5
GOLDMAN SACHS 10,000 SMALL BUSINESSES COHORT 11
Oct. 5 is the deadline for applications for Goldman Sachs 10,000 Small Businesses Cohort 11 starting January 2018.
Apply and find more information here. 
— 
GOVERNOR'S SMALL BUSINESS FORUM 2017
Four Points Sheraton DFW Airport North, 1580 Point W. Boulevard, in Coppell
9 a.m. – 3:30 p.m.
This forum welcomes small- and medium-sized businesses in the region that are looking to identify new growth and development opportunities. The event will include separate panel discussions by C-level executives, tech entrepreneurs, and representatives of governmental entities, multinational corporations, and other large organizations. There will also be a special presentation of the Governor's Small Business Awards. 
Keynote Speakers:
Senator Don Huffines
Aaron Demerson, director of employer initiatives at Texas Workforce Commission
Suhas Naik, partner at Sava Holdings Ltd.
Betty Manetta, president and CEO at Argent Associates Inc.
Bob Sanders, CEO at AXIOM Sales Force Development, LLC
Sachin Bakhai, founder and CEO at EZlytix
Alok Tyagi, partner at Fortium Partners
Greg Spoon, vice president of procurement and materials management at DFW International Airport
Mari Phonasa, procurement manager at Federal Reserve Bank of Dallas
Tickets are $50.
Purchase tickets and find more information here. 
---
THURSDAY, OCT. 5 – FRIDAY, OCT. 6
CYBER FUTURE SUMMIT 2017
George W. Bush Presidential Center, 2943 SMU Boulevard, in Dallas
12 – 6 p.m. Oct. 5, 8 a.m. – 6:30 p.m Oct. 6
The Cyber Future Summit 2017 returns for a second year of "all things surrounding cyber," according to the organizers. The event focuses on taking cybersecurity measures to make the digital platform safe and secure. Topics range from cyber future to risk management and intelligent transportation to blockchain technology. The event includes breakfast, keynote speakers and sessions, a press conference, CFF track panels, tabletop exercises, cyber leadership, and workshops.
Keynote Speakers:
Congressman Pete Sessions, Texas 32nd Congressional District, Chairman of the House Committee on Rules
Luis Aguilar, Former Commissioner, US Securities Exchange Commission, Partner, Falcon Cyber & Independent Director
Larry Clinton, President & CEO, Internet Security Alliance, Editor, the Cyber Social Contract
Admiral (Ret.) Patrick Walsh, SVP, iSight Partners, A FireEye Company, Former 59th Commander of US Pacific Fleet
Kiersten Todt, Former Executive Director, US Presidential Commission on Cyber
Dr. Larry Ponemon, Founder & Chairman, The Ponemon Institute
Tickets are $295.
Purchase tickets and find more information here.  
---
SNEAK PEEKS
FRIDAY, OCT. 6 – SUNDAY, OCT. 8
#NoMeanGirls NATIONAL CONFERENCE
Dallas Marriott City Center, 650 N. Pearl St., in Dallas
11 a.m. Oct. 6, 7:45 a.m. Oct. 7, 8:30 a.m. Oct. 8
Plaid For Women's #NoMeanGirls National Conference is making its debut in Dallas. Organizers say "leave your snark at the door, and set forth on the path to empowerment," at this three-day event aimed at encouraging and supporting other women in their personal and professional lives. The event will feature a kick-off cocktail reception, workshops, presentations, keynotes, and breakout sessions, — and a closing ceremony with a surprise guest.
Keynote Speakers:
Dr. Cortney Baker, owner and CEO of KidsCare Therapy, opened Baker Management Group, author of the #1 Amazon Best-Selling book The 10 Dos and Don'ts for Business: Lessons to Lead Effectively and Unlimited: Conquering the Myth of the Glass Ceiling, 2017 Texas Business Woman of the year
Mica May, founder and CEO of May Designs
Katie Goodman, award-winning musical comic, actress, author, and speaker
Tracey Trottenberg, founder of Amazing Women International Inc., co-author of the 3-category Amazon Bestseller "Faces of the New Feminine Leadership", top ten finalist in "North America's Next Greatest Speaker" competition
George Kansas, coach to performers, athletes, C-suite executives and entrepreneurs, author of 9 books, a former lawyer, single dad and two-time cancer survivor and advisor to some of America's most noted performers
Tickets are $450.
Purchase tickets and find more information here
---
MONDAY, OCT. 30 – FRIDAY, NOV. 3
TECHWEEK DALLAS
Various locations in Downtown Dallas
Techweek is a purpose-built conference and media company in eight cities, with week-long conferences throughout the year, according to the event website. While there is an opportunity to meet tech entrepreneurs, executives, and investors at the hiring fair at no cost, there are also Entrepreneur- and Executive-level access passes to exclusive networking and social events, as well as an elite speaker conference reception. 

Ticket prices vary depending on pass level.
Purchase tickets here and find more information here. 
---
SATURDAY, NOV. 4
OTSUKIMI MOON VIEWING FESTIVAL
Klyde Warren Park, in Dallas
6:30 – 9:30 p.m. (Rescheduled from Oct. 3)
The Japan-America Society of Dallas/Fort Worth and the Crow Collection of Asian Art are hosting a moon-viewing festival in celebration of the autumn or "harvest" moon. In addition to stargazing, this year's event will feature cultural performers, art activities, and an array of vendors. Toyota is the presenting sponsor.

---
READ NEXT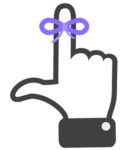 YOU WON'T WANT TO MISS THESE UPCOMING EVENTS
Fill your calendar with the most innovative events in Dallas. Whether you're interested in attending a workshop, conference or networking happy hour, Dallas Innovates is here to provide you a guide for the who, what, and where of innovation in Dallas. Find events such as these and more, here.
—
Credits: Feature photo Illustration by Dallas Innovates. All photos, logos, and brand images are the property of their respective owners. Company, product and service names used on this website are for identification purposes only. Trademarks included are the property of their respective owners.
Photo of Yayoi Kusama's "All the Eternal Love I Have for the Pumpkins" 2016 by Theirry Bal.
For updates on event times and location, please visit the original event websites. 
Updated October 3, 2017
---
WHAT'S ON YOUR CALENDAR?
Know of a great event? Tell us about it here. 

Get on the list.
Sign up to keep your eye on what's new and next in Dallas-Fort Worth, every day. 
And, you'll be the first to get the digital edition of our new Dallas Innovates magazine: 
The annual edition publishes in January.
One click and you're done.