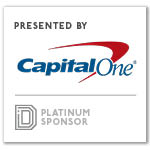 Rick Crocker has found reasons to smile during a trying global pandemic.
Crocker, the CEO of Samaritan Inn, a McKinney-based nonprofit that strives to break the cycle of homelessness in North Texas, sees random acts of kindness from unexpected sources every day.
"With layoffs and furloughs, our residents' lives have turned topsy-turvy, but former residents have provided much-needed words of encouragement to people who need it most," he said. "Current residents also take on additional chores during a time when it's desperately needed. They might be struggling, but all they want to do is help."
Like so many North Texas nonprofits, Samaritan Inn has been on the frontlines helping its community since the pandemic began. The nonprofit has taken full advantage of its bigger, brighter shelter. The facility, which opened in April 2019, provides 65 more beds than the previous location, has game rooms for children and teenagers, reading rooms for adults and children, a classroom, a computer lab, playground, laundry room and a cafeteria. With many residents working remotely right now, Samaritan Inn has set up locations throughout the facility with a stronger wireless network to accommodate increased technology needs.
On most days, Samaritan Inn has only a few single beds and family rooms available for new residents. The organization has reduced its intake days—interview time for new clients—from three days to one day per week. Despite the reduction, the staff still sees more people every week.
"We have remained open throughout the pandemic and have not decreased our services whatsoever," Crocker said. "Our counseling sessions have gone virtual, and since a third of our residents are children, we've provided fun, interesting activities for them. When school was still in session, our family care team assisted our school-aged children with distance learning and other enrichment activities like cooking, music, art and physical education."
The organization's current needs are vast, but Samaritan Inn knows it wouldn't be anywhere without the help of its donors, faith communities and corporate partners. The nonprofit has operated without volunteers during COVID-19 and has had to rethink its food service. Because the organization's dining room is classified as a restaurant, it now provides pre-packaged meals three times a day for each resident.
Capital One has worked with Samaritan Inn for more than 15 years with various empowerment events helping Inn residents reach success in the workforce. With the help of Capital One associates, residents have honed in on financial literacy, interviews, professional etiquette, personal branding, public speaking and overall job-readiness. Most recently, Capital One has expanded that assistance to account for the most pressing needs, providing donated meals every week to feed Samaritan Inn's hardworking staff and pro-bono volunteerism on social media and communications best practices.
"Capital One is committed to leveraging our resources to support our nonprofit partners during this trying time," said Joy Palazzo, Chief Compliance Officer for Financial Services and Fair & Responsible Banking at Capital One. "We have worked with Samaritan Inn for many years and will continue to provide food and innovative volunteer opportunities to meet the evolving needs of our community."
Palazzo, who also sits on the board for Samaritan Inn, does more than just volunteer her time with the organization. The longtime artist also displays her artwork throughout the facility.
"I love volunteering there because I want to inspire independence and enable each resident to dream big, despite past limitations," Palazzo said. "My hope is that the artwork not only brightens the walls, but reminds residents that there is no mistake in life that you can't learn from and paint right over. I teach my kids that painting and life have something in common—we often make mistakes. The key is not to give up, but to continue to add color to the canvas to turn what might seem like a setback into a beautiful creation. I believe that with the support of the Inn, each resident can transform their life into a beautiful masterpiece."
Crocker is just thankful for the examples which continue to highlight the best of humanity.
"Everyone has stepped up during this challenge, so our mission can stay the same—help willing people gain dignity and independence," he said. "We continue to provide as much encouragement as possible when people need it the most."

Get on the list.
Dallas Innovates, every day. 
Sign up to keep your eye on what's new and next in Dallas-Fort Worth, every day.