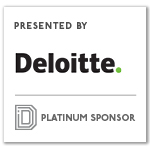 After a historic and challenging year in 2020, consumers have become more reliant than ever on media for entertainment, information, and social connection. As consumers have limited time, attention, and money, media & entertainment (M&E) companies vie for their business and look towards one of the next waves of disruption: Generation Z.
In this Q&A, we'll explore how companies can harness consumer attitudes to drive loyalty and enable growth with insights from Deloitte's Digital Media Trends report, 15th Edition.
Dan Berner, North Texas Managing Partner, Deloitte LLP (DB): The Deloitte Digital Media Trends report unpacked a lot of insights on consumer behavior and resulting business implications. What are some of the key takeaways?
Rob FitzGerald, North Texas Technology, Media and Telecommunications Lead, Partner, Deloitte & Touche LLP (RF): There are a few that stand out to me:
82% of U.S. consumers subscribe to at least one paid streaming video service; the average subscriber has four.
55% of respondents now watch a free ad-supported video service.
Streaming music subscribers pay for an average of two paid music services, and those who subscribe to gaming services pay for an average of three.
For Generation Z, playing video games is the No. 1 favorite entertainment activity of those surveyed (26%), followed by listening to music (14%), browsing the internet (12%), and engaging on social platforms (11%). Only 10% of Generation Z say that watching TV/movies at home is their favorite form of entertainment (which is No. 1 for all other generations).
While more people go to social media for news, 67% of respondents don't trust the news they see on these services.
DB: What challenges are media companies currently facing in their competitive landscape?
RF: Consumer retention is an unavoidable concern for all companies, but especially video streaming providers. With a large number of options in the M&E industry, consumers tend to feel less obligated to stay with one company as they weigh cost, content and ad-tolerance, making it challenging for companies to earn consumer loyalty and cultivate enduring customer relationships. From October 2020 to February 2021, Deloitte found that the annual churn rate for streaming video services was hovering around 37%.
Plus, the pandemic created its own set of challenges with consumers becoming more price sensitive because of lost income or employment. Our survey found that 49% of consumers will cancel their video services because of a price rise, leading providers to consider offering more pricing options based on consumer usage and ad tolerance.
DB: Social media has acted as a lifeline through COVID-19. What role do you envision social media playing in the future, particularly around news and entertainment?
RF: Over the last year, social media has played a profound role in keeping loved ones connected from a distance, while also acting as a gateway for consuming music, video, games, and news. Although social media reaches all generations, the activities of each generation vary. A recent survey from the Pew Research Center* showed that 34% of U.S. adults regularly get their news from social media, and in our survey, 50% of Generation Z ranked social media as the No. 1 way they prefer to get their news compared to the 8% of Boomers. Our survey also showed that ads on social media and social media influencers are two of the most persuasive channels influencing the buying behaviors of our younger generations.
DB: With social media's use case expanding, how is the tension between value and trust rising?
RF: Engagement, targeted content, personalized advertising and churn prediction demand more data from customers, and now customers are questioning how much value they receive. While consumers aren't changing their behavior, they are seeking more agency, protection, and oversight in the data economy. 82% of respondents believe that they should be able to view and delete the data that companies collect about them, and 78% said companies are responsible for protecting consumers' personal data.
DB: How is Generation Z affecting the way companies do business?
RF: Generation Z may create the next wave of disruption with their unique entertainment and behavioral preferences: seeking video games and music over watching TV and movies—unlike older consumers who are generally "video first." As early adopters, Generation Z may actually influence the behaviors of Millennials and Generation X—and possibly younger generations. With this next generation disrupting the consumer landscape, businesses should understand the nuances among customer segments, generations, and differing kinds of media.
Dan Berner is the North Texas Managing Partner of Deloitte LLP. Rob FitzGerald is the North Texas Technology, Media and Telecommunications Lead, Partner, Deloitte & Touche LLP. Learn more about Deloitte's Digital Media Trends insights here.
*Elisa Shearer, "More than eight-in-ten Americans get news from digital devices ," Pew Research Center, January 12, 2021.
This publication contains general information only and Deloitte is not, by means of this publication, rendering accounting, business, financial, investment, legal, tax, or other professional advice or services. This publication is not a substitute for such professional advice or services, nor should it be used as a basis for any decision or action that may affect your business. Before making any decision or taking any action that may affect your business, you should consult a qualified professional advisor. Deloitte shall not be responsible for any loss sustained by any person who relies on this publication.
About Deloitte
Deloitte refers to one or more of Deloitte Touche Tohmatsu Limited, a UK private company limited by guarantee ("DTTL"), its network of member firms, and their related entities. DTTL and each of its member firms are legally separate and independent entities. DTTL (also referred to as "Deloitte Global") does not provide services to clients. In the United States, Deloitte refers to one or more of the US member firms of DTTL, their related entities that operate using the "Deloitte" name in the United States and their respective affiliates. Certain services may not be available to attest clients under the rules and regulations of public accounting. Please see www.deloitte.com/about to learn more about our global network of member firms.
Copyright © 2021 Deloitte Development LLC. All rights reserved

Get on the list.
Dallas Innovates, every day. 
Sign up to keep your eye on what's new and next in Dallas-Fort Worth, every day.