North Texas is a big place, with plenty to do, see, hear, and watch. So, we scour the internet every week to find events and activities for you. As always, events may change at any time, so check the event website or registration page for the latest details. 
---
FRIDAY, MAY 11
USICOC ANNUAL TECHNOLOGY CONFERENCE 2018
Four Points by Sheraton Dallas Fort Worth, 1580 Point West Boulevard, in Coppell
10 a.m. – 5:30 p.m.
The US India Chamber of Commerce Annual Technology Conference returns this year, tackling a variety of issues, centered around the fast-growing, prominent technology startup environment in North Texas. The best speakers, insights, and ideas from North Texas, North America, India, and beyond will converge at this summit.
The keynote speaker will be Joe Eazor, CEO of Rackspace. Other conference discussions will include: Cybersecurity for Big Data and AI, CIO and CTO Panel, Inc. 500 Panel, and Investor Panel.
Member Tickets are $75. Nonmember Tickets are $100
To register and find more information, go here.
—
WOMEN'S INSIGHT NETWORK: ANNUAL LUNCHEON
Petroleum Club, 777 Main St., in Fort Worth 
11:30 a.m. – 1 p.m.
This networking luncheon will feature a multimedia presentation, centered around current trends in the workforce, how to maintain relevant skills, along with managing your career in a digital world. According to the event website, Dr. Tracey Wilen will speak on "Digital Disruption: The Future of Work, Skills, Leadership, Education, and Careers in a Technology World."
Tickets are $45 – $600
To register and find more information, go here.
—
SMALL BUSINESS STARTUP WORKSHOP
Bill J. Priest Center Small Business Innovation Center, 1402 Cornith St., Suite 1520, in Dallas 
6 – 9 p.m.
This hands-on, informative session will teach attendees how to implement successful business strategies in order to grow their own sustainable businesses and stay up to date with current economic and market trends.
Tickets are $30
To purchase tickets and find more information, go here.
---
SATURDAY, MAY 12
NEXTUP | FEMALE FOUNDERS DALLAS
3090 Olive St. – Victory Plaza, in Dallas
2 – 5 p.m.
NextUp Female Founders Dallas celebrates and connects women entrepreneurs in the community. The event will begin with a pop-up market, where attendees are invited to network and mingle over cocktails, while browsing through the market place. Next, a select group of female entrepreneurs will pitch their ideas to a panel of experts, along with a live audience for a chance to win a three-month pop-up lease at Victory Park, $5,000 worth of legal services from Polsinelli, and additional prizes.
Free
To register and find more information, go here.
—
BECS: BITCOIN, ETHEREUM, CRYPTO SUMMIT 2018
Noah's Event Center, 2251 N. Greenville Ave., in Richardson
9 a.m. – 4 p.m.
At this BECS event, attendees will gain knowledge of the fast-growing cryptocurrency world. Whether you are an expert in crypto and blockchain or you're completely new to the industry, all community members are welcome. At this fast-paced, interactive summit, industry experts will introduce cutting edge ideas through thought-provoking discussions. Come begin your crypto journey.
Tickets begin at $149.
To purchase tickets and find more information, go here.
—
ARRAY | SOLUNA
The Bomb Factory, 2713 Canton St., and Canton Hall, 2727 Canton St., in Dallas
6 – 4 p.m.
As part of the SOLUNA International Music and Arts Festival, Array will feature visual art and musical collaborations. At The Bomb Factory, hip-hop artist Nas will take the stage with members of the Dallas Symphony Orchestra and British-Nigerian soul singer Jacob Banks with Dallas Neo-Classical Ballet. There also will be performances combining Icelandic blues/rock band Kaleo with the Booker T. Washington High School for the Visual and Performing Arts Gospel Choir and Colorado-based electronic music duo Big Gigantic with the Dallas Mavericks Drumline. Nearby at Canton Hall, attendees can experience interactive works by Dallas visual artists.
Tickets are $68-$153; Entry into Canton Hall is free.
To purchase tickets and find more information, go here.
---
MONDAY, MAY 14 – TUESDAY, MAY 15
STORYTELLING & TECHNOLOGY MASTERMIND FOR ENTREPRENEURS
Microsoft Corporation, 7000 State Highway 161, in Irving
10 a.m. Monday – 6 p.m. Tuesday
Entrepreneur Clint Arthur and his million-dollar business accelerators collaborate with Microsoft Certified Gold Partner Matrixforce to host a two-day event geared toward entrepreneurs and small business owners. This lively, interactive event will transform the way you think, while transforming your entrepreneurial spirit. Lunch will be provided both days.
Tickets are $197.
To purchase tickets and find more information, go here.
---
WEDNESDAY, MAY 16
INNOVATION AND TECHNOLOGY SUMMIT
UT Dallas Campus, Naveen Jindal School of Management, 800 W. Campbell Road, in Richardson
7:30 a.m. – 5:15 p.m.
The Office of Information Technology at University of Texas at Dallas will host its annual conference for entrepreneurs and industry insiders. There will be keynote speakers from Fortune 500 companies, expert panels, and breakout sessions. Additionally, there will be a networking reception at this daylong event.
Free
To register and find more information, go here.

Credits: All photos, logos, and brand images are the property of their respective owners. Company, product, and service names used on this website are for identification purposes only. Trademarks included are the property of their respective owners.
Please visit the event websites for the latest updates on days, times, and location.
---
READ NEXT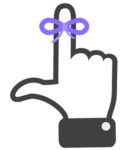 Save The Date: Dallas Adobe Experience Cloud Meetup, Startup Crawl FW & Future Tech Expo
YOU WON'T WANT TO MISS THESE UPCOMING EVENTS
Fill your calendar with the most innovative events in Dallas. Whether you're interested in attending a workshop, conference or networking happy hour, Dallas Innovates is here to provide you a guide for the who, what, and where of innovation in Dallas. Find upcoming events here.
---
WHAT'S ON YOUR CALENDAR?
Know of a great event? Tell us about it here.