North Texas is a big place, with plenty to do, see, hear, and watch. So, we scour the internet every week to find events and activities for you. As always, events may change at any time, so check the event website or registration page for the latest details. 
---
THURSDAY, APRIL 5
TWU ARTS WALK 2018
Texas Woman's University, 304 Administration Drive, in Denton
6 – 8 p.m.
The Texas Woman's University School of Arts invites you to attend its annual ArtsWalk. Performances and presentations from TWU music, dance, theater, and visual arts faculty and students will be the central focus of this event.
According to the event page, this year's event will feature two original, interdisciplinary performance collaborations. Ilana Morgan, assistant professor of dance, and Noah Lelek, assistant professor of theatre, will showcase a brief theater and dance piece created through text and movement. Assistant professor of dance, Matthew Henley, and artist, Jana Perez, will present visual and kinetic installations that will convert the dance building into a mesmerizing gallery.   
Free
For more information go here.
---
FRIDAY, APRIL 6 – SUNDAY, APRIL 8
DEEP ELLUM ARTS FESTIVAL
Deep Ellum District, 2900-3400 Main St., in Dallas
Friday & Saturday: 11 a.m.- 11 p.m., Sunday: 11 a.m. – 8 p.m.
Beginning as a block party in 1994, Deep Ellum is proud to announce the return of its 24th annual arts festival. Come out to Deep Ellum this weekend to experience the vibrant and eccentric culture this neighborhood has to offer. This three-day arts festival presents unique art, music, and food to the Dallas community. Don't miss this enriching opportunity to experience the historical culture rooted in this neighborhood.
Free
For more information go here.
---
FRIDAY, APRIL 6 – SUNDAY, APRIL 8
FAN EXPO DALLAS
Kay Bailey Hutchison Convention Center, 650 S. Griffin St., in Dallas
Friday: 4 – 9 p.m., Saturday: 10 a.m. – 7 p.m., Sunday: 10 a.m. – 5 p.m.
Fan Expo 2018 returns this year to the Dallas Convention Center for a weekend-long extravaganza. As one of the largest comics, sci-fi, horror, anime, and gaming events in Texas, this convention will host more than 60,000 people. Actor Ben Affleck, DeadPool creator Rob Liefeld, and Back to the Future cast members are some of the notable personalities expected to make appearances.
Tickets start at $25.
For more information go here.
---
SATURDAY, APRIL 7
DALLAS FESTIVAL OF IDEAS
J. Erik Jonsson Central Library, 1515 Young St., in Dallas
9:30 a.m. – 5 p.m.
The event is presented through a collaboration between The Dallas Institute of Humanities and Culture and The Dallas Morning News. Hear from local and national speakers about ways to better our city for the future and get engaged in the change. This year's theme is "The Connected City."
The four program tracks are:
The Physical City
The Educated City
The Healthy City
The Inclusive City
Free
To register and find more information, go here.
—
RATHA YATRA
Dallas Arts District, starting at the Dallas Museum of Art, 1717 N. Harwood St., in Dallas
10 a.m. – 4 p.m.
Ratha Yatra or The Festival of Chariots will be held in downtown Dallas this year for the first time. This vibrant festival celebrates Indian culture and spirituality in the Dallas community. Kalachandji's and the Crow Collection of Asian Art will lead the parade procession, beginning 11 a.m. at the Dallas Museum of Art. The parade will culminate at noon at Klyde Warren Park, and will continue in various locations throughout the Arts District until 4 p.m.
Free
For more information go here.
—
TASTE OF OAK CLIFF
10th St. & N. Beckley Ave., in Oak Cliff
Noon – 9 p.m.
Taste of Oak Cliff is a one-day food experience, that will feature more than 60 local vendors, restaurants, breweries, and food trucks. Festivities will take over several blocks at the corner of 10th Street and North Beckley Ave., in the heart of the neighborhood and will be the ultimate foodie experience.
Free entry, $5 spirits wristband
For more information, go here.
—
TECHNOLOGY AND THE DEVELOPING BRAIN: ADOLESCENTS AND SMARTPHONES WORKSHOP
Fort Worth Museum of Science and History, Oak Room East, 1600 Gendy St., in Fort Worth
10:30 a.m. – noon.
In today's technology-driven society, smartphones have been evolving at a rapid pace, leaving profound impacts on society. The Research and Learning Center at the Fort Worth Museum of Science and History will lead an interactive discussion focused on how technology usage is affecting adolescents and adults psychologically and educationally.
Free 
For more information, go here.
---
MONDAY, APRIL 9 – THURSDAY, APRIL 12
STX DALLAS
Hilton Anatole, 2021 N. Stemmons Freeway, in Dallas 
Opening reception is 5 p.m. Monday
Sabre Technology, one of the world's largest software companies, develops innovative technology to enhance the business of travel. Its first ever STX Exchange, will bring together individuals and businesses in travel technology. Attendees will hear from industry exports, network with like-minded individuals and learn about new technologies,
Tickets are $595.
To register and find more information, go here.
---
WEDNESDAY, APRIL 11 – FRIDAY, APRIL 13
SIM CONNECT LIVE
Sheraton Dallas Hotel, 400 N. Olive St., in Dallas
Begins 8:30 a.m. Wednesday
IT leaders from around the world will meet in Dallas for this three-day conference covering emerging trends in the tech industry. There will be interactive roundtable discussions, panels, networking opportunities, and more. Speakers include Adam Carnow and Microsoft CTO Diana Kelley as well as Dr. Lisa Strohman, founder and director of the Technology Wellness Center, which was one of the first organizations to tackle the issue of technology addiction and overuse, according to the event website.
Tickets are $395 – $2,995.
To register and find more information, go here.

Credits: All photos, logos, and brand images are the property of their respective owners. Company, product, and service names used on this website are for identification purposes only. Trademarks included are the property of their respective owners.
Please visit the event websites for the latest updates on days, times, and location.
---
READ NEXT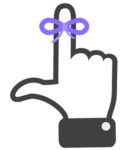 Save The Date: Future Festival Dallas, Jeff Bezos, & North Texas Teen Book Festival 
YOU WON'T WANT TO MISS THESE UPCOMING EVENTS
Fill your calendar with the most innovative events in Dallas. Whether you're interested in attending a workshop, conference or networking happy hour, Dallas Innovates is here to provide you a guide for the who, what, and where of innovation in Dallas. Find upcoming events here.

P R O M O T E D   E V E N T  
BionorthTX: An Evening with the Board of Directors 
Thursday, April 26
Members will share their vision for the organization, speak to opportunities unique to our region, and take your questions during this special event. Meet with them during networking time, and enjoy refreshments. Visit www.bionorthtx.org to register. Seating is limited to the first 100 guests.
Bionorth TX is a Dallas Innovates partner organization.

WHAT'S ON YOUR CALENDAR?
Know of a great event? Tell us about it here.