North Texas is a big place, with plenty to do, see, hear, and watch. So, we scour the internet every week to find events and activities for you. As always, events may change at any time, so check the event website or registration page for the latest details. 
---
SATURDAY, FEB. 17
CHINESE NEW YEAR FESTIVAL 2018
NorthPark Center, 11 a.m. – 7 p.m.
The Crow Collection of Asian Art will be celebrating its 19th annual Chinese New Year for 2018, the Year of the Dog. There will be food, performances, and demonstrations. 
Free
For more information go here.
—
MAD SCIENTIST BALL
Fort Worth Museum of Science and History, 1600 Gendy St., in Fort Worth
7 – 11 p.m.
The Fort Worth Museum of Science and History's annual fundraiser, Mad Scientist Ball, returns to raise support for scholarships and exhibitions at the museum. There will be a silent disco, food and drinks, and access to the museum's spring traveling exhibit, GUITAR: The Instrument That Rocked The World.
To register and find more information, go here.
—
AIDS OUTREACH CENTER BENEFIT CONCERT
Erma Lowe Hall at TCU, 3000 S. University Drive, in Fort Worth
7:30 – 9:30 p.m.
Chi Tau Epsilon Honor Society and TCU School for Classical and Contemporary Dance, will host the annual AIDS Outreach Center Benefit Concert. There will be performances by DanceTCU and professional dance companies from DFW and around Texas. According to the event page, all proceeds from this concert will go directly to AOC and will be used to raise awareness as well as to support client services and programs.
To register and find more information, go here.
—
TUESDAY, FEB. 20
THE ROAD TO ECONOMIC MOBILITY: REMOVING TRANSPORTATION BARRIERS FOR WORKING FAMILIES
Federal Reserve Bank of Dallas, 2200 N. Pearl St., in Dallas
8 – 10:30 a.m.
Policymakers, business leaders, philanthropists, and financial institutions are invited to attend an event that explores how we can ensure that working families in North Texas overcome transportation barriers so they can achieve greater economic mobility, according to the event page. The event is hosted by the Federal Reserve Bank of Dallas and Dallas-based nonprofit On the Road Lending.
Speakers and topics:
Driving to Opportunity: Public Policy Recommendations on Personal Car Ownership — Rolf Pendall, director of Metropolitan Housing and Communities Policy Center at the Urban Institute in Washington, D.C.
Transportation and Health: Building a Smart City — Michael Stevens, chief innovation officer for the city of Columbus, Ohio and winner of the Department of Transportation Smart City Challenge
Innovations in Public Transit — Todd Plesko, vice president of planning and development for Dallas Area Rapid Transit
Impacts to Working Families of Subprime and Auto Title Predatory Lending — Yana Miles, senior policy counsel for the Center for Responsible Lending in Washington, D.C.
Free
To register and find more information, go here.
—
TECH TITANS IoT BUSINESS EXPO
Noah's Event Venue, 5280 Town Square Drive, in Plano
3 – 7 p.m.
The Internet of Things Forum will host a trade show and networking event for those in industries involved with artificial intelligence, big data, cloud infrastructure, and other emerging technologies. There are exhibiting opportunities for businesses in the IoT space.
Tickets are $10 for Tech Titans members and $20 for non-members.
For more information go here.
—
NEED2KNOW: THE DIGITAL ENTREPRENEUR 
WeWork Thanksgiving Tower, 1601 Elm St., in Dallas
5:45 – 8 p.m.
Kelly CPA, the firm that provides consulting, accounting, and tax services to individuals, young businesses, and not-for-profit organizations, will co-host the next event in its Need2Know lecture series, along with DFW-based fitness blogger, Ariana Travelstead. They'll cover taxes and tracking, compensation, and more for social media bloggers and influencers. Refreshments will be provided. 
Free
To register and find more information, go here.
---
WEDNESDAY, FEB. 21
CITYMAKERS: A DISCUSSION WITH CASSIM SHEPARD
buildingcommunityWORKSHOP, 416 S. Ervay St., in Dallas
7 – 9 p.m.
Join bcWORKSHOP for a conversation with author Cassim Shepard about his new book, Citymakers: The Culture and Craft of Practical Urbanism. According to the event page, Shepard is trained as an urban planner, geographer, and documentary filmmaker. Additionally, Shepard served as the founding editor-in-chief of Urban Omnibus, an online publication of The Architectural League of New York, where he spent six years working with hundreds of local architects, designers, artists, writers, and public servants to share their stories of urban innovation. 
Free
To register and find more information, go here.
---
THURSDAY, FEB. 22
INTERNAL POLITICS & MANAGING UP
Research Now, 5800 Tennyson Pkwy., in Plano
6:30 – 9 p.m.
Women's Technology Coalition, a Dallas-based nonprofit, invites you to join its Evening Series Event on Feb. 22 as a continuation of your professional and leadership development. Meet, learn from, and work closely with five professional coaches to get their perspective on navigating Internal Politics and Managing Up. What do you want advice on? Bring your questions and a friend for this opportunity to gain some savvy business skills and elevate your career through a panel and breakout discussions.
Tickets are $10.
To register and find more information, go here.

Credits: All photos, logos, and brand images are the property of their respective owners. Company, product, and service names used on this website are for identification purposes only. Trademarks included are the property of their respective owners.
Please visit the event websites for the latest updates on days, times, and location.
---
READ NEXT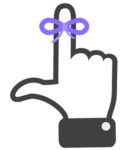 Save The Date: Startup Weekend Fort Worth, Automation Everywhere & Engage Dallas 
YOU WON'T WANT TO MISS THESE UPCOMING EVENTS
Fill your calendar with the most innovative events in Dallas. Whether you're interested in attending a workshop, conference or networking happy hour, Dallas Innovates is here to provide you a guide for the who, what, and where of innovation in Dallas. Find upcoming events here.