North Texas is a big place, with plenty to do, see, hear, and watch. So, we scour the internet every week to find events and activities for you. As always, events may change at any time, so check the event website or registration page for the latest details. 
---
THURSDAY, NOV. 9 – SUNDAY, NOV. 12
LONE STAR FILM FESTIVAL
Various venues in Sundance Square, in Fort Worth
The Lone Star Film Festival Ball will kick-off its 11th annual festival at Bass Performance Hall. The weeklong event will include film screenings, a film competition, panel discussions, guest speakers, awards, and parties, according to the event website. 
All-access badges are available online for $300. Individual screening tickets are $10 at the door.
Purchase badges and find more information here.
---
FRIDAY, NOV. 10
CREATIVE MORNINGS DALLAS
Interabang Books, 10720 Preston Road, in Dallas
8:30 – 10 a.m.
Start your morning off with Creative Mornings Dallas and enjoy complimentary breakfast with a side of creativity. Guest speaker, Chris Adams, a local artist and author, will inspire and engage the creative community through his playful works.
Free
Register and find more information here.
---
SATURDAY, NOV. 11
STORYTELLING ON THE EDGE
The Joule, 1530 Main St., in Dallas
10 a.m. – 5 p.m.
The Texas Monthly editors are dedicating a day to highlight the unique stories of many central figures in the Dallas area through deep-dive discussions and individual presentations at The Joule. From Mark Cuban, entrepreneur and owner of the Dallas Mavericks, to Tania Joya, ISIS escapee, there's an exciting central figure and topic for everyone to explore.
Tickets are $85.
Purchase tickets and find more information here.
—
GENIUS DEN ART SHOW FOR ENTREPRENEURS: KROB 2017 GALLERY
GeniusDen Business Incubator, 3106 Commerce St., in Dallas
6 – 9 p.m.
The American Institute of Architects Dallas hosts the annual Ken Roberts Memorial Delineation Competition and will be exhibiting the 2017 winners at Deep Ellum coworking space, GeniusDen. According to the event website, the KROB Competition is the most senior architectural drawing competition currently in operation anywhere in the world, and receives international recognition by professionals and students.
Awards presented:
The Beck Award for Excellence in Digital/Hybrid Media
The HKS Award for Excellence in Hand Delineation
The Richard B. Ferrier Award for Best Physical Delineation
The Kevin Sloan Award for Best Travel Sketch
Emerging Technologies Delineation Category
Jurors Citation
Free
Purchase tickets and find more information here.
—
2017 FASHION FOR A PASSION PRESENTED BY AUDI DALLAS
Sixty Five Hundred, 6500 Cedar Springs Road, in Dallas
6 p.m. – midnight
Enjoy an evening surrounding Asian American artists with a night of fashion, art, and performance. The event will include short films, a live and silent art auction, raffle prizes, drinks, light bites, pop-up shops, a fashion show, and a cocktail attire required wrap party at Sixty Five Hundred featuring DJ Super T and DJ Kasil.
All proceeds from the event will benefit nonprofit ATG, which gives back to underprivileged children in Asia through scholarship funds and various community outreach programs. 
Tickets start at $50.
Purchase tickets and find more information here.
—
3RD ANNUAL BARKS AND BREWS "PUP" CRAWL
Historic Downtown Plano, 1700 J Ave., in Plano
noon – 10 p.m.
What better combination is there than pups and pints? Join the Second Chance SPCA for its 3rd annual pub crawl event at participating restaurants and pubs in Historic Downtown Plano. At 5 p.m., crawlers are invited to head to the dog-friendly restaurant and bar, Hub Street, located at 1212 14th St., to enjoy food trucks, entertainment, drinks, MC Trivia, and a silent auction.
All proceeds benefit Second Chance SPCA.
Tickets are $35.
Purchase tickets and find more information here.
—
THE GREAT SEED BOMB WILDFLOWER WORKSHOP 
Various locations in Dallas
Event runs through Dec. 9
Join The Great Seed Bomb as it rolls across South Dallas with a series of free wildflower seed ball workshops from Nov. 11 through Dec. 9. Benefitting Dallas' Trinity Forest Trail, participants are invited to attend four workshops to learn how to source materials and manufacture seed balls by hand and with a tumbler. Attendees can also get acquainted with Dallas' urban farm and conservation leaders on their own turf, and practice their new seed ball making skills with materials that will be used to jumpstart a pocket prairie along the Trinity Forest Trail, according to the event website.
Free
Purchase tickets and find more information here.
---
SUNDAY, NOV. 12
ROBIN AUTOPILOT SHARK TANK WATCH PARTY
Robin Autopilot, 2216 Commerce St., in Dallas
6:30 – 10 p.m.
Robin Autopilot, the first robotic lawn care service provider, invites all Dallas entrepreneurs and the entire startup community to watch its episode of Shark Tank. Hosted at the Robin Autopilot office, there will be pizza and beer — Landshark Lager and St. Arnold's Lawnmower, naturally. After the episode airs, the co-founders and CEO will be taking questions about the Shark Tank experience, their pivot to robotic mowing, and the launch of franchise business, according to the startup. 
Free
Find more information here.
---
MONDAY, NOV. 13
ENTREPRENEURSHIP, LD & ADHD PANEL
Addison TreeHouse, 14681 Midway Road, in Addison
7 – 9 p.m.
Addison TreeHouse invites parents, students, educators, and entrepreneurs to learn from expert panelists who either have ADHD or a learning difference. Listen to their inspiring stories about overcoming their struggles and how they are each excelling as CEOs today.
Meet the panel:
Eric McGehearty, CEO of Globe Runner
Barrett Ersek, CEO of Holganix LLC
Monte Martin, CEO of Martin&Martin Fine Art Services
Randy Haran, CEO of Normandy Capital Group
Rick Sapio, CEO of Mutual Capital Alliance, Inc.
Skip Howard, founder and CEO of Spacee
Free
RSVP and find more information here.
---
TUESDAY, NOV. 14
DRONES & PIZZA & APP DESIGN
Blackstone LaunchPad at the University of Texas at Dallas, 2830 Rutford Ave., in Richardson
7 – 8:30 p.m.
OnPoynt Aerial Solutions and the E-Club bring drone expert Greg Gough and app-design expert Ron Poynter together to host a unique workshop that walks you through all of the steps in designing a drone-racing application. In addition to the workshop, enjoy pizza and a presentation by Gough and Poynter that shows you how to apply the app-design process to a startup.
Free
Register and find more information here.
—
AFTER HOURS TOUR + LATE NIGHT COWORKING
The Dallas Entrepreneur Center Coworking Space, 311 N. Market St., in Dallas
5 – 10:30 p.m.
If you're working late, enjoy coffee and free coworking every third Tuesday of the month at The DEC. While you're there, take a brief 15-minute tour of the coworking space and The Innovation Hub at 7 p.m.
Free
Register and find more information here.
---
WEDNESDAY, NOV. 15
1 MILLION CUPS
The Dallas Entrepreneur Center, 311 N. Market St., in Dallas; Ensemble Coworking, 1617 Park Place Ave., Suite 110, in Fort Worth; and LaunchPad City, 6170 Research Road, in Frisco
9 – 10 a.m.
On Wednesday mornings, one or two early-stage businesses present their companies to their communities. 1 Million Cups is a free, national program designed to educate, engage, and connect entrepreneurs. 
Free
Register and find more information by clicking the respective community here.
---
THURSDAY, NOV. 16
BIG IDEA COMPETITION
Edith O'Donnell Arts and Technology Building, 800 W. Campbell Road., in Richardson
6 – 8 p.m.
UT Dallas invites the public to hear undergraduate and graduate students pitch their startup in front of peers and an expert panel of judges in the hopes of bringing home cash and scholarship prizes. Guy Kawasaki, venture capitalist, best-selling author, chief evangelist of Canva, former Apple executive, and brand ambassador for Mercedes-Benz will deliver the keynote. 
Meet the judges:
Jeff Williams, Interlock Partners
Bob Metcalfe, father of Ethernet
Courtney Caldwell, co-founder of ShearShare
Julie Nickols, Haynes and Boone
Free for students. Tickets start at $10 for general admission.
Purchase tickets here and find more information here.
—
GROW GLOBALLY FAIR DALLAS
Gardere, 2021 McKinney Ave., in Dallas
3 – 5 p.m.
Grow Globally Fair features all the global resources in DFW, all together, one time per year. Ample networking opportunities are available for attendees looking at doing global business. A global awards ceremony will highlight the top global business leaders of 2017 with a special presentation.
Tickets are $10 for members and sponsors and $25 for nonmembers.
Submit your 2017 nominations to [email protected] and purchase tickets here.
---
WEDNESDAY, NOV. 15 – SATURDAY, NOV. 18
 PROMOTED  
SPONSORED CONTENT PRESENTED BY TRITEX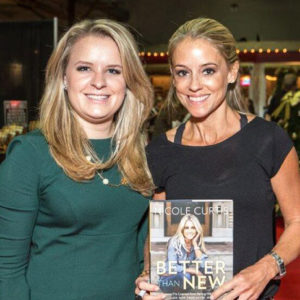 CHI OMEGA CHRISTMAS MARKET
Centennial Hall at Fair Park, 1001 Washington St., in Dallas
The Market that has donated nearly $8 million to the local Dallas community returns for its 40th year of holiday gift shopping for a cause Nov. 16-18. Shoppers can spend with the knowledge that they are making a difference in their community. The event kicks off with preview party the evening of Nov. 15. Read more about "shopping with a purpose" here.
At right, a shopper poses with Rehab Addict star Nicole Curtis at the 2016 Chi Omega Christmas Market. 
General admission tickets are $12 online and $15 at the door. The preview party and readmission tickets are $75. Purchase tickets and find more information here.
Photo provided by Kimber Westphall.

Credits: Feature photo montage by Dallas Innovates. All photos, logos, and brand images are the property of their respective owners. Company, product, and service names used on this website are for identification purposes only. Trademarks included are the property of their respective owners.
Please visit the original event websites for updates on event times and location changes.
---
READ NEXT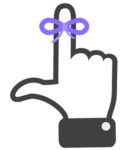 YOU WON'T WANT TO MISS THESE UPCOMING EVENTS
Fill your calendar with the most innovative events in Dallas. Whether you're interested in attending a workshop, conference or networking happy hour, Dallas Innovates is here to provide you a guide for the who, what, and where of innovation in Dallas. Find events such as these and more, here.