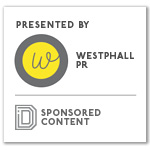 In the world of Amazon Prime, free delivery and instant gratification, Christmas shopping can lose its charm. Who actually goes to the mall anymore with a shopping list and spends hours carefully combing through the stores searching for that perfect gift? We don't jump from store to store, carefully picking between toys for our niece or between shirts our Dad would prefer. Instead, we hop online, find something with free next-day shipping and bam – Christmas shopping is checked off our list.
The Christmas Spirit
Although it's easier and can be done from your desk, is that really the spirit of the holiday season? Let's bring back the tradition of holiday shopping. The iconic Chi Omega Christmas Market is the perfect place to start.
Christmas Markets are full of the charm and tradition you associate with the holidays. Local vendors, carefully decorated booths, the smell of cider in the air… is there anything better? Sure, ordering from your desk is easy, but do you get that same warm and fuzzy feeling as when you meet the vendor who actually made the scarf you're giving your mother?
The Chi Omega Christmas Market is the primary, yearly fundraiser for the Dallas-area Chi Omega Alumnae, and is celebrating its 40th year. From November 15 through November 18, more than 190 vendors will display their carefully created items at Centennial Hall in Fair Park for over 10,000 shoppers. From food items to home décor and apparel, there's something for everyone on your list.
Shopping With a Purpose
Another part of the holidays is giving back to those in need. Unlike other holiday fairs or Christmas markets, the Chi Omega Christmas Market lets you shop with a purpose. In its 40-year history, the Market has given back more than $7.76 million to the local Dallas community.
Each year, the Chi Omega Christmas Market supports select local beneficiaries, focusing on welfare, education, health, arts and civic. This year, shoppers will know that their purchases will make a difference in the lives of the following organizations:
Callier Center For Communication Disorders
Collegiate Scholarships
Communities In Schools of the Dallas Region
The Family Place
Just Say Yes
The Magdalen House
Make-A-Wish North Texas
Methodist Health System Foundation
Metrocrest Services
SPCA of Texas
St. Simon's After-School
Wilkinson Center. 
"The Chi Omega Christmas Market gives Dallasites a new way to approach their shopping list this holiday season by keeping the true spirit of the season," said Alex Bjornnes, Chi Omega Christmas Market chair.
"We are so excited to be celebrating our 40th anniversary, and are so thankful for the hundreds of thousands of shoppers who have supported our effort to bring the traditional Christmas market experience to Dallas. We know that through the top vendors from across the country who travel to Dallas each year to sell their products, and the committed shoppers who sometimes drive hours to the Big D to visit the Market each year, we are making a difference in our community by supporting so many organizations working to create positive change throughout Dallas."
The Chi Omega Christmas Market kicks off with a chic preview party on Wednesday, November 15. Tickets are $75 and include readmission to the Market. For additional Market information, including hours and tickets prices, please visit www.chiomegaxmas.org.

Get on the list.
Sign up to keep your eye on what's new and next in Dallas-Fort Worth, every day. 
And, you'll be the first to get the digital edition of our new Dallas Innovates magazine: 
The annual edition publishes in January.