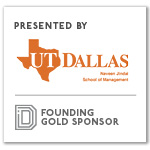 Even for those who have heard the full-throttle, make-it-happen message of Guy Kawasaki, there's nothing quite like hearing him live. The Silicon Valley visionary, "brand evangelist" for Apple, Mercedes-Benz, and Canva, and venture capitalist who started garage.com, is speaking at The University of Texas at Dallas on Nov. 16. You can hear him for the cost of a $10 ticket. 
According to his promotional people, Kawasaki "didn't invent secular evangelism, but he popularized it." His first cutting-edge job—if there even was such a thing back then, was in 1983, when he joined the Macintosh Division of Apple. He now holds a similar position with Canva, an online, graphics-design company from Australia.
Kawasaki also does a great job evangelizing his own personal brand. He has written 13 books, given several TED Talks (search them on YouTube), been a contributing author for numerous publications, and does approximately 50 keynote speeches per year. His topics include innovation, enchantment, social media, evangelism and entrepreneurship. Currently, his clients include Apple, where he formerly worked with Steve Jobs, Nike, Gartner, Audi, Google, Microsoft, and Breitling, as well as dozens of trade associations. 
"Art of Innovation" + Big Idea Competition Finals
Kawasaki's speech at UT Dallas, "The Art of Innovation," will explain how to create innovative products and services using tactical and practical techniques. This topic is the most popular of Kawasaki's speeches, and is best suited for people and companies that want to jump to the next curve.
Kawasaki is also in Dallas to serve as a judge, among several other illustrious entrepreneurs, the Institute for Innovation and Entrepreneurship's annual Big Idea Competition finals, presented this year by title sponsor Interlock Partners. Student teams from UT Dallas will make their pitch and hope to be one of the winners of cash prizes or scholarships. 
Among reasons to hear from a successful venture capitalist is the fact that his message has been tempered in the tech world furnace. If you are looking to reignite the entrepreneurial fire in your belly and are struggling to figure out why startups are so markedly difficult, Kawasaki offers some suggestions. First, remember you are surrounded by "bozos," who spew "bozocity" (emphasis on the second syllable). This is Kawasaki-Speak for all the ill-will, spirit-crushing know-it-alls in the startup world who, in fact, know very little, if anything.
For the UT Dallas event, there is a premium ticket option for $45, for which you will get preferred orchestra-level seating and an autographed copy of his newest book, Art of the Start 2.0.
In anticipation of his appearance at UT Dallas, Kawasaki says, "the most important thing that universities can do to show students how to look for the next 'curve' is require students to create applications and websites—that is, to build products and prototypes." 
IF YOU GO
UT Dallas Big Idea Competition Finale
When: Doors open at 6 p.m. on Nov. 16
Where: Edith O'Donnell Arts and Technology Building (ATEC Auditorium) at UT Dallas campus, 800 W. Campbell Road, Richardson, TX 75080. 
More Info: Public parking (for fee) is available. Parking on campus is very limited and may require walking great distances.
General admission is $10 and orchestra-level preferred seating is $45 and includes an autographed copy of 'Art of the Start 2.0.' Free for UT Dallas students with valid UTDallas.edu email account. All attendees must have a ticket—including students. Purchase tickets here.
If available, tickets will be sold at the door.
Updated on Oct. 31 at 3:35 p.m.

Get on the list.
Sign up to keep your eye on what's new and next in Dallas-Fort Worth, every day. 
And, you'll be the first to get the digital edition of our new Dallas Innovates magazine: 
The annual edition publishes in January.