North Texas is a big place, with plenty to do, see, hear, and watch. So, we scour the internet every week to find events and activities for you. As always, events may change at any time, so check the event website or registration page for the latest details. 
---
THURSDAY, NOV. 16
GROW GLOBALLY FAIR DALLAS
Gardere, 2021 McKinney Ave. in Dallas
3 – 5 p.m.
Grow Globally Fair features all the global resources in DFW, all together, one time per year. Ample networking opportunities are available for attendees looking at doing global business. A global awards ceremony will highlight the top global business leaders of 2017 with a special presentation.
Tickets are $10 for members and sponsors and $25 for non-members.
Submit your 2017 nominations to [email protected] and purchase tickets here.
—
BIG IDEA COMPETITION
Edith O'Donnell Arts and Technology Building at UT Dallas, 800 W. Campbell Road in Richardson
6 – 8 p.m.
UT Dallas invites the public to hear undergraduate and graduate students pitch their startup in front of peers and an expert panel of judges in the hopes of bringing home cash and scholarship prizes. Guy Kawasaki, venture capitalist, best-selling author, chief evangelist of Canva, former Apple executive, and brand ambassador for Mercedes-Benz will deliver the keynote. 
Meet the judges:
Jeff Williams, Interlock Partners
Bob Metcalfe, father of Ethernet
Courtney Caldwell, co-founder of ShearShare
Julie Nickols, Haynes and Boone
Free for students. Tickets start at $10 for general admission.
Purchase tickets here and find more information here.
—
DIFFA/DALLAS WREATH COLLECTION
Fig-Fashion Industry Gallery, 1807 Ross Ave. in Dallas
7 p.m.
Kick off the holidays at the 22nd Annual Holiday Wreath Collection. Art and accessories will be showcased from designers around the world alongside the 80 plus customized wreaths. The event will include music by The Hip Van Winkles, a silent auction, cocktails, and hors d'oeuvres. 
DIFFA/Dallas Young Professional admission tickets are $25 and for others tickets are $50.
Purchase tickets and find more information here.
---
FRIDAY, NOV. 17
TECH TITANS TECH INDUSTRY LUNCHEON
Prestonwood Country Club, 15909 Preston Road in Dallas
11:30 a.m. – 1 p.m.
Artificial intelligence: The promise, threat and legal implications of machines that learn
Featured speakers are Robert W. Kantner, partner, Jones Day and Dave Copps, founder and CEO, Brainspace
Tickets start at $40.
Register and find more information here.
—
THE CONTINUUM OF CAPITAL
The Study, Irving Innovation Center, 801 W. Irving Boulevard in Irving
9 a.m. – 1 p.m.
Join business and banking industry experts for a small business financial planning workshop that will cover topics including funding options, financing, and capital resourcing. The event is presented by The Irving Hispanic Chamber and The Study USA.
Free
Register and find more information here.
—
2017 DALLAS MILLENNIAL GALA: A NIGHT AT THE MUSEUM
Perot Museum of Nature and Science, 2201 N. Field St. in Dallas
8 p.m. –  1 a.m.
Young professionals will gather for the second annual Dallas Millennial Gala in support of Millennials for STEM, which offers millennial-led bootcamps in science, technology, engineering, and math fields. The Dallas Millennial Club hopes to challenge the "lazy Millennial stigma" and create innovators, athletes, philanthropists influencers, and leaders in our community. The gala will include an open bar and appetizers, full access to four floors of the Perot, music presented by DJ Jesse Koo, Emcee Matt Ransdall, photo booths, casino tables, and a special awards presentation.
Tickets start at $175.
Purchase tickets and find more information here.
---
SATURDAY, NOV. 18
VETERANS BUSINESS SYMPOSIUM AND RESOURCE FAIR
College of Business Building at UT Arlington, 701 S. West St. in Arlington
7:30 a.m. – 5:30 p.m.
The Veterans Business Outreach Center at The University of Texas at Arlington is hosting its first symposium and fair featuring a free keynote lunch with veteran entrepreneurs and HGTV's Ashley and Andy Williams, new stars of "Flip or Flop Fort Worth." According to the event site, it is open to all veterans, disabled veterans, National Guard, and reserve component members as well as their spouses.
Free
Find more information here.
—
O.B. MAC GRAND OPENING
O.B. Macaroni Co. building, 108 S. Freeway in Fort Worth
6  – 9 p.m.
The renovated O.B. Macaroni Co. building, one of Fort Worth's oldest architectural landmarks, is celebrating its grand re-opening.The event will feature the building's newest tenants, and musical entertainment from local singer and songwriter Kevin Aldridge and Christopher Watson. Chef Dena Peterson-Shaskan's macaroni station is inspired by the pasta factory's past life, and will be paired with a selection of wines.
Tickets are $20.
Purchase tickets and find more information here.
—
HERSHEY'S PRESENTS TEAM USA WINTERFEST CELEBRATION
Klyde Warren Park, 2012 Woodall Rodgers Freeway in Dallas
11 a.m. – 5 p.m.
The Team USA WinterFest tour presented by HERSHEY'S is making a stop in Dallas to get fans excited and raise awareness for the 2018 Olympics and Paralympic Winter Games set to take place in PyeongChang, South Korea. The tour will feature interactive experiences including an Olympic bobsled boomerang experience, a social media truck presented by Oreo, Team USA curling challenge to win a trip to Park City, Utah, a Samsung Virtual Reality experience presented by Samsung, a S'moresmobile with full-size HERSHEY'S S'mores samples, live musical performances from local artists Amy Jack and The Remington Band, and opportunities to meet and greet Team USA Athletes. 
Athletes Attending:
Todd Eldredge, figure skating

Natasha Hastings, track and field
Jeremy Wariner, track and field
Lauryn Williams, track and field
Free
Find more information here.
---
SATURDAY, NOV. 18 – SUNDAY, NOV. 19
FUTURE YOU!
NōD, 17290 Preston Road in Dallas
9 a.m. – 5 p.m.
FUTURE YOU! is a weekend-long life exploration for 10th and 11th-grade students. On Saturday, students will have opportunities to meet and learn from professionals from various industries in the STEAM and trade fields. On Sunday, students will work on their "Future Boards," to build a roadmap for a timeline of what the next two to five years may look like for them. Mentors and coaches will help identify gaps and try to help fill in them.
Tickets are $50.
Purchase tickets and find more information here.
---
TUESDAY, NOV. 21
NOCTURNAL: LATE NIGHT @ THE TREEHOUSE 
Addison TreeHouse, 14681 Midway Road in Addison
7 –  9 p.m.
Free coworking and coffee every third Tuesday of the month at this cozy workspace.
Free
Register and find more information here.
---
WEDNESDAY, NOV. 22
1 MILLION CUPS – DALLAS
The Dallas Entrepreneur Center, 311 N. Market St. in Dallas; Ensemble Coworking, 1617 Park Place Ave., Suite 110 in Fort Worth; and LaunchPad City, 6170 Research Road in Frisco
9 – 10 a.m.
On Wednesday mornings, one or two early-stage businesses present their companies to their communities. 1 Million Cups is a free, national program designed to educate, engage, and connect entrepreneurs. 
Free
Register and find more information by clicking the respective community here.

Credits: Feature photo montage by Dallas Innovates. All photos, logos, and brand images are the property of their respective owners. Company, product, and service names used on this website are for identification purposes only. Trademarks included are the property of their respective owners.
Feature art: Dallas Innovates photo montage. Credits clockwise from upper right: O.B. Macaroni, Brian A. Jackson via istockphoto, RedilineVector via istockphoto, and UTD.
Please visit the original event websites for updates on event times and location changes.
---
 READ NEXT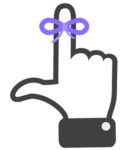 YOU WON'T WANT TO MISS THESE UPCOMING EVENTS
Fill your calendar with the most innovative events in Dallas. Whether you're interested in attending a workshop, conference or networking happy hour, Dallas Innovates is here to provide you a guide for the who, what, and where of innovation in Dallas. Find upcoming events here.
---
WHAT'S ON YOUR CALENDAR?
Know of a great event? Tell us about it here. 

Get on the list.
Sign up to keep your eye on what's new and next in Dallas-Fort Worth, every day. 
And, you'll be the first to get the digital edition of our new Dallas Innovates magazine: 
The annual edition publishes in January