Imagine a company so deeply rooted in innovation that creating industry-disrupting ideas is just an ordinary day.

That's the life of Veronica Schnitzius and Anders Larsen, respectively Dallas-based American Leather's president and vice president of product development and innovation.
The pair, along with a team of engineers and product developers, are working to build furniture that competes in the market not on price point, but in comfort, quality, and safety. And products like their Comfort Air chairs and electric reclining couches speak for themselves.
American Leather's executives, along with a team in its newly-opened innovation lab, work each day to roll out unique furniture ranging from voice-controlled recliners to Comfort air seating, which are chairs designed to shift and transition no matter the occupant's position.
"In my previous life, I lived in Asia," Larsen says. "I did the whole sourcing thing and sold to Walmart. Everything was about beating down the last two cents. This is not what American Leather is all about. American Leather is all about thinking outside that box."
And out-of-the-box thinking has paid off for the now 30-year-old company, Larsen says. American Leather holds several patents for mechanical and electronic parts that set their furniture apart.
Schnitzius credits the company's dedication to innovation to American Leather's founder, Bob Duncan.
"The founder is not like, 'I invest $1,000, I should get $1,000 back.'" Schnitzius says. "Sometimes you invest a thousand and you get nothing. Sometimes you lose $10,000. But you have to try and try and try until something comes up."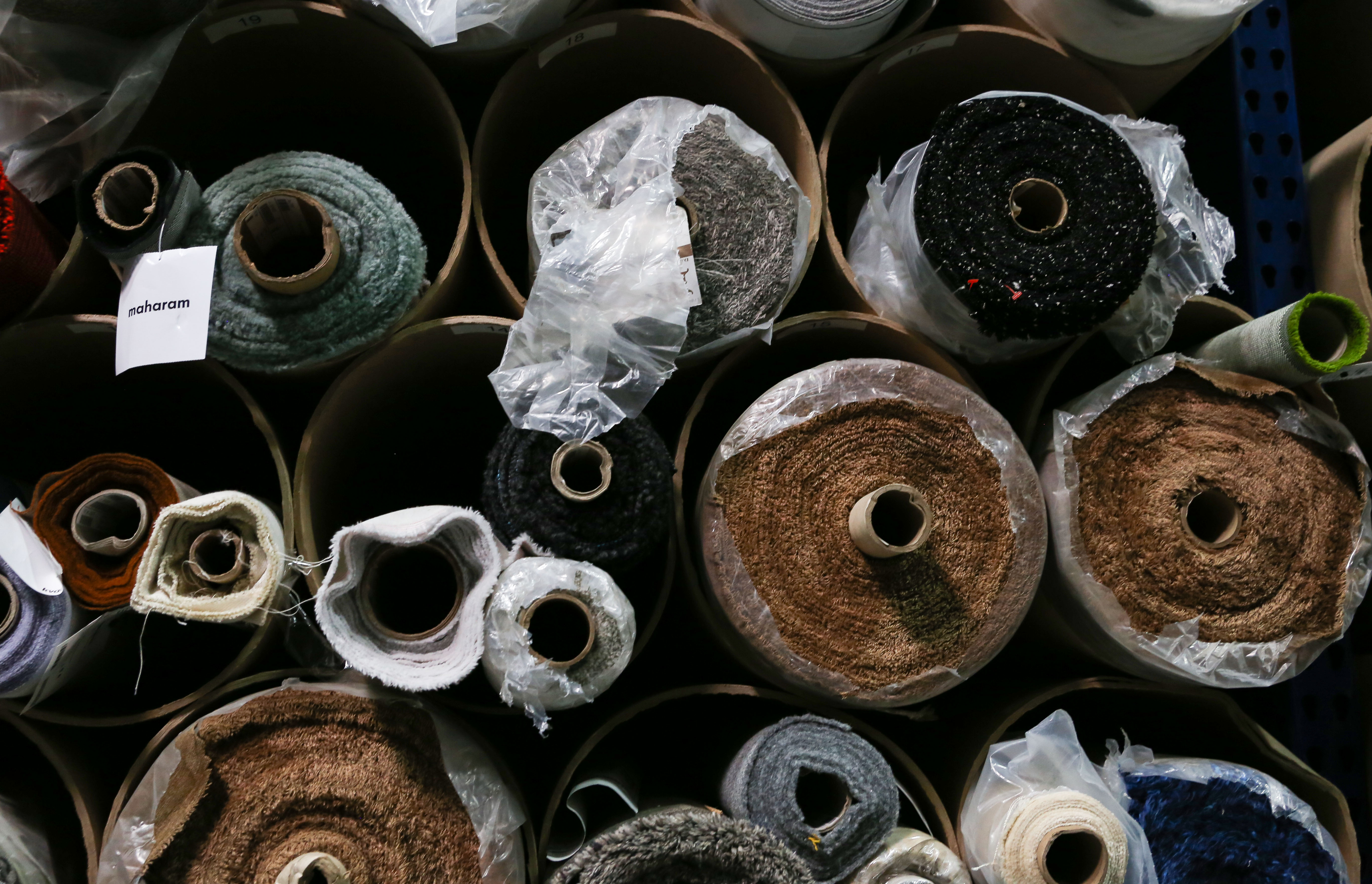 And that's just what American Leather did when it created its Comfort Air line. Larsen says designers and engineers expected the design and rollout to take around two years. Instead, it took four.
The company is now expediting innovation with the opening of its innovation lab, which, for the first time, separates innovative designers from its day-to-day product developers.
"The innovation group was in the in the same room with [product development]," Schnitzius says. "And every time we got busy, we said, 'we'll do that later because we needed the capacity for more sofas. We feel by separating the lab, we will allow them that ability to just focus on the new stuff."
While American Leather does not have specific programs to reward its employees' innovative ideas, the company does work to maintain a worker's overall well-being, making sure they're healthy, energized, and full of creative energy each day.
The furniture manufacturer's southern Dallas facility provides employees a gym, an on-site personal trainer, a rest/meditation room, and a sense of place (the cafeteria is adorned with flags from each of the worker's home countries).
The company also provides $5,000 scholarships for the children of its workers, up to the managerial level.
"It's so much bigger than than employees. It's the next generation," Schnitzius says. "The only thing those kids are seeing is their parents going into the factories. They really haven't been exposed to the parent being in college or getting an education. You can work in a factory—there's nothing wrong with that—but we want you to know that there are choices."
Look inside American Leather
American Leather has a 30-day promise: custom furniture is designed and delivered to a customer's home in 30 days or less, every time. Larsen credits the efficiency of design to the factory's linear layout, which allows furniture to travel in a straight line across the factory and eliminates wasted time and guesswork.
Workers in the manufacturing factory work on an assembly line, of sorts. First, a CNC Router is used to cut out the pieces that make up the furniture's frame.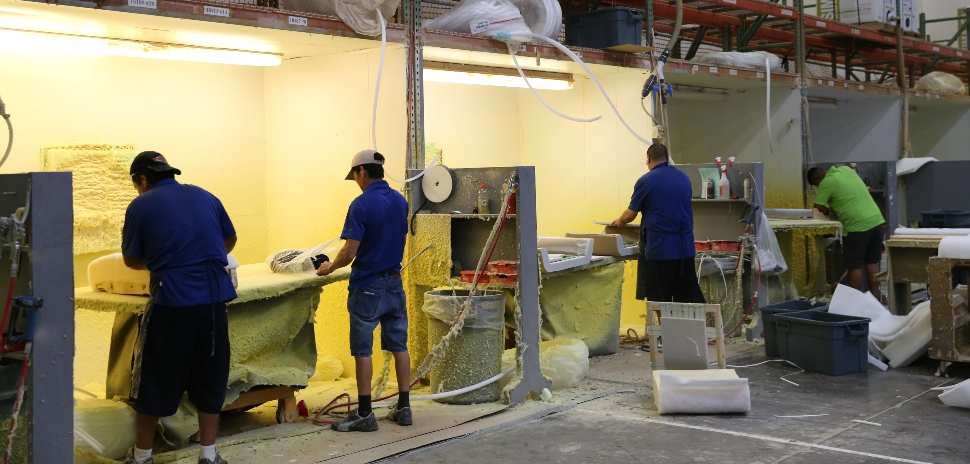 After the frame is assembled, workers (pictured above) apply foam batting to the item.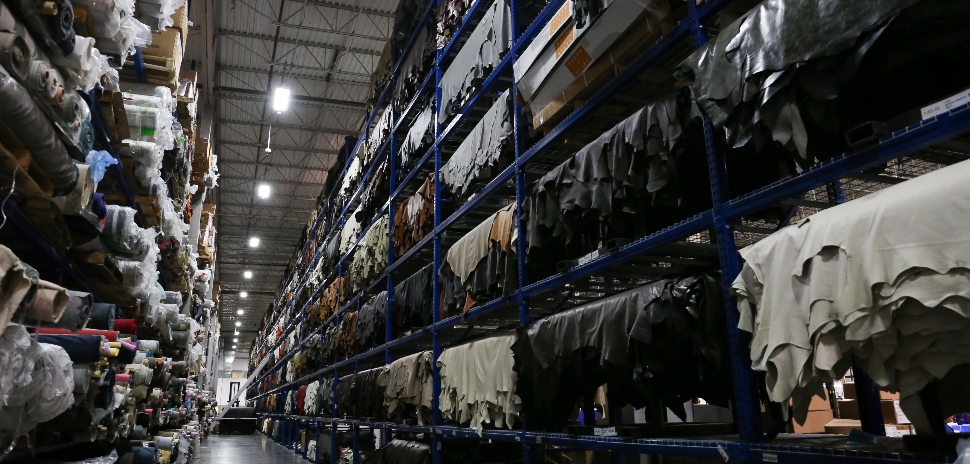 American Leather offers rows and rows of fabrics and leathers from Italy, each of which can be applied to custom furniture orders. After the frame is assembled, its corresponding fabric or leather hide is then nested and cut to specific dimensions.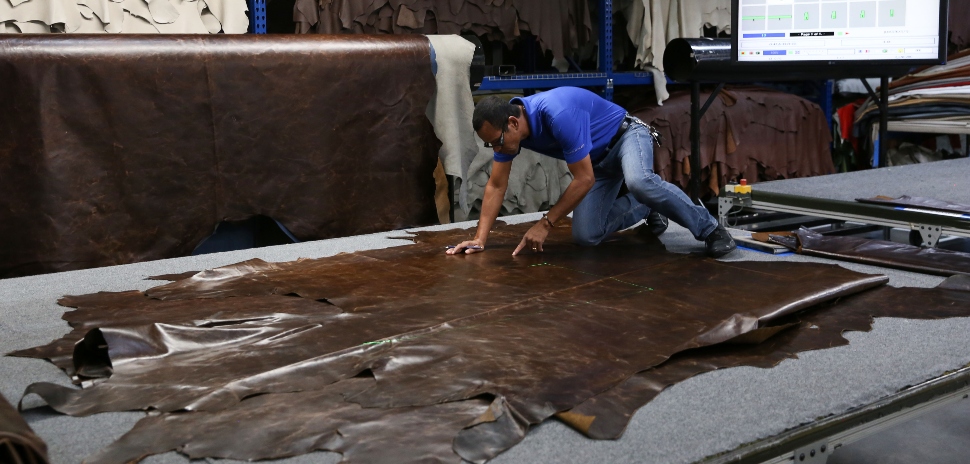 Pictured above, a worker inspects a hide for defects before nesting. Workers on nesting machines use a computer and projectors to identify where to best cut the leather to get a consistent-looking piece of furniture.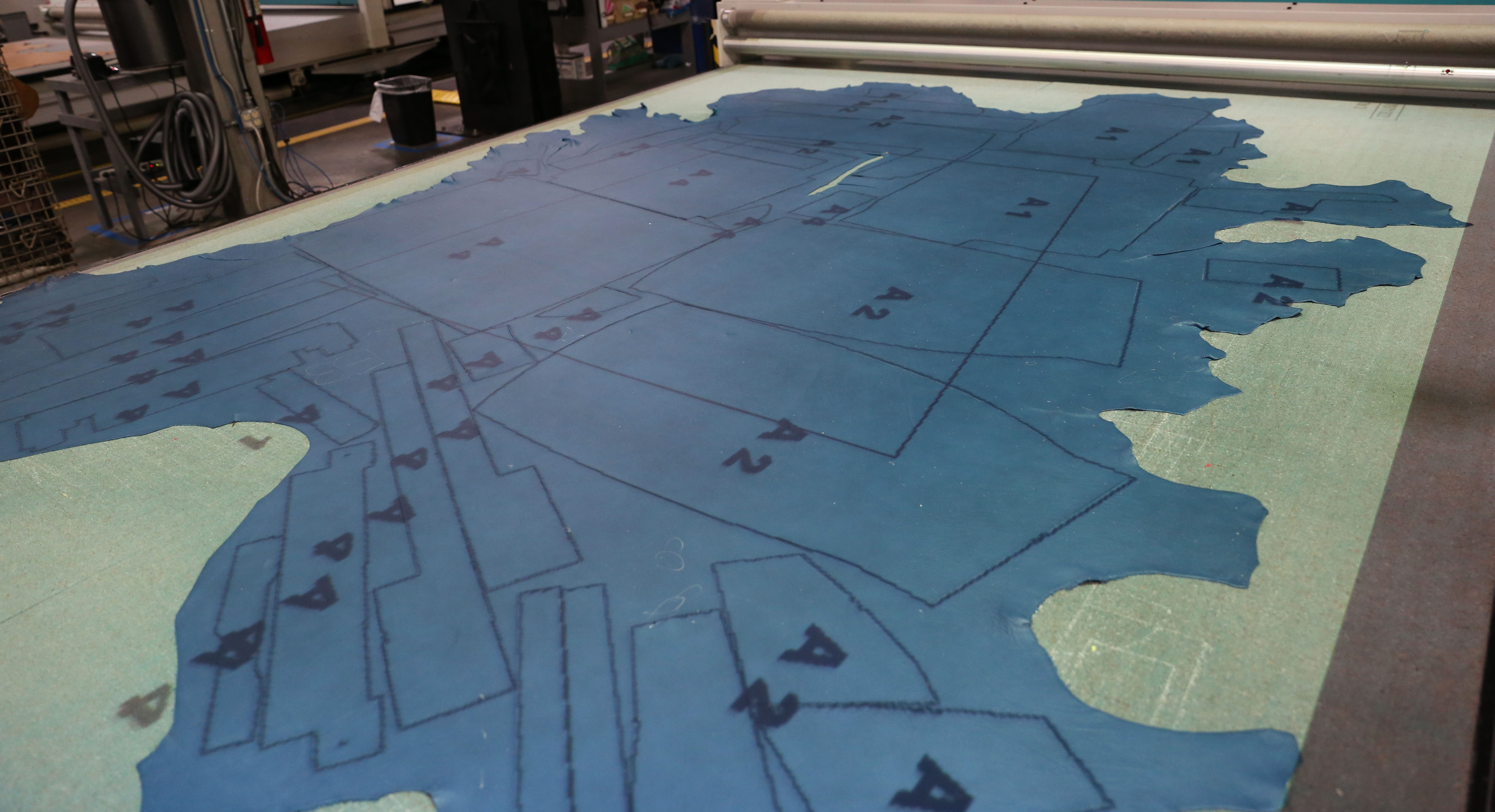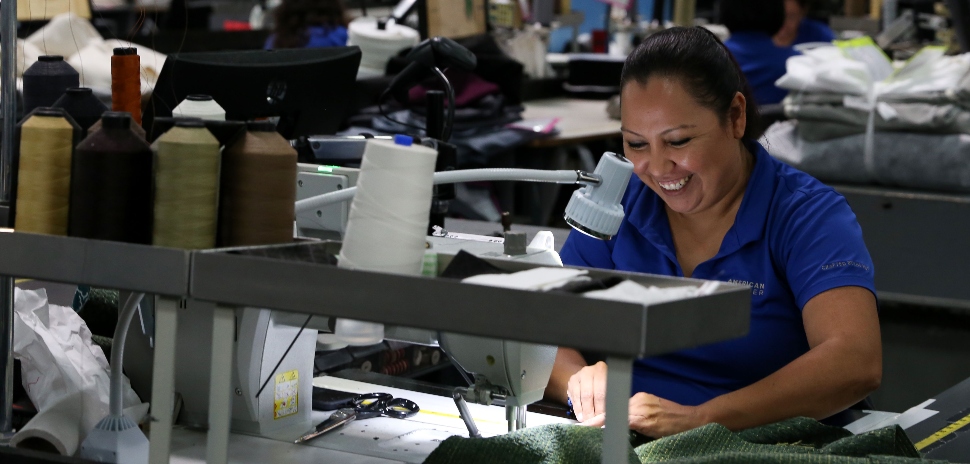 After the leather is nested and cut, pieces are sewn together to create the surface of the sofa or recliner.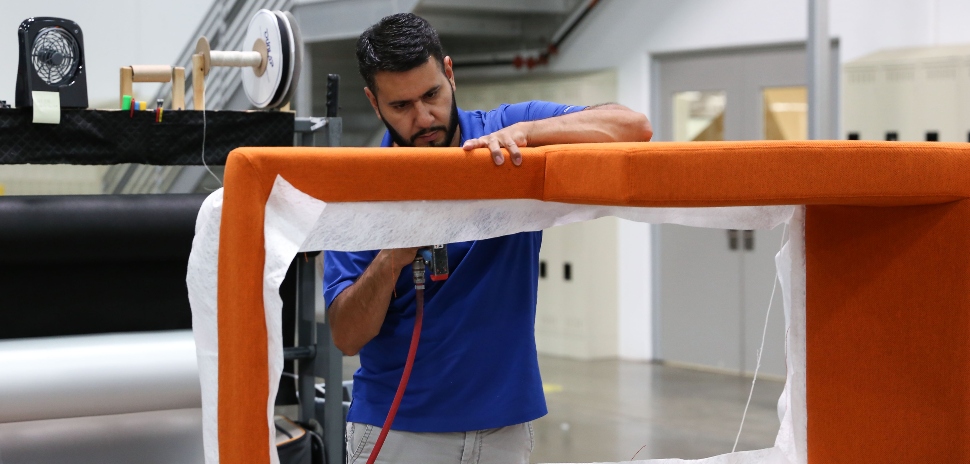 After sewing, upholsters assemble the final piece of the furniture: mounting fabric, batting, and leather pieces to the furniture frame. Before it's packaged and shipped out, a quality inspector tests the item.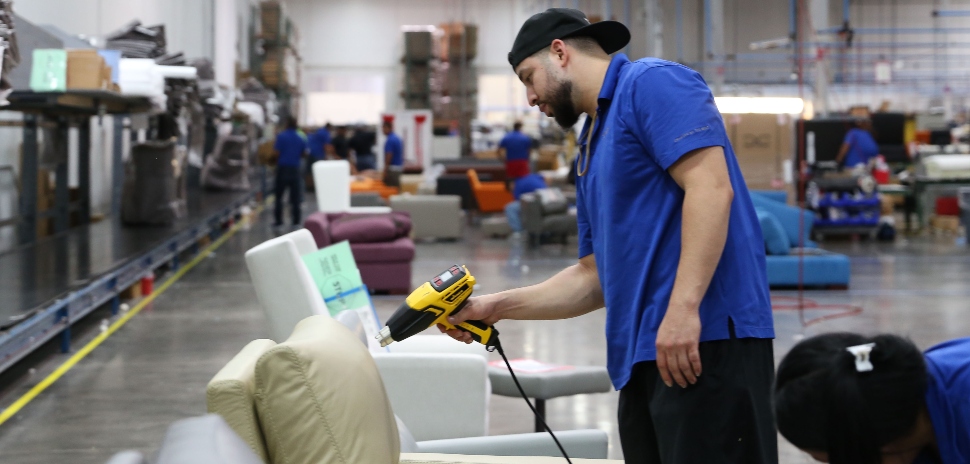 All photos by Rachel Walters.

Get on the list.
Dallas Innovates, every day.
Sign up to keep your eye on what's new and next in Dallas-Fort Worth, every day.