PUG Interactive quietly expanded to Texas about a year ago, bringing its video game-inspired engagement tools to the "birthplace of loyalty" in Dallas-Fort Worth.
After operating in stealth mode following a decade of R&D, the Vancouver, Canada-based company is ready to make some noise with its pioneering engagement and loyalty platform called Picnic.
"We're disrupting loyalty. So what better place to do it than where loyalty was created?" said PUG Founder and CEO Steve Bocska. 
He refers to American Airlines' launch of the first successful airline loyalty program in 1981, AAdvantage, after the airline moved to DFW in 1979. It spawned an entire industry, Bocska says.
Now that PUG Interactive is at home in the place "where it all started," as he puts it, the company is set to challenge traditional and points-based reward loyalty models.
"We've got a better way to do it," he said.
Innovating loyalty
Bocska says Pug's engagement platform Picnic is flipping the script on old-school loyalty programs that rely mostly on reward trinkets, points, and leaderboards. How? By using the same techniques that power addictive video games.
Engagement is the operative word, he says. Picnic is playing for keeps, not just for points. The platform is built to turn customers into true brand advocates. 
"And as people engage, they spend more. Full stop. Period, end of story," he said.
Rewriting the rewards rulebook
Rewards and leaderboards have a place in the toolkit, of course. But don't think that's the end game.

Bocska, a 20-year veteran in the video game world, says Picnic satisfies an innate craving for achievement and discovery—just like the games that hook millions of players and generate billions annually.

"No other loyalty solution puts commercially validated gameplay principles in play to make loyalty and motivation intrinsically rewarding like Picnic," the PUG founder said.
"Loyalty can't be rented. It has to be fostered and built, like a relationship." 
For brands struggling to build meaningful connections with customers, Picnic's relationship marketing model could make a compelling case. According to Bocska, Picnic has outperformed typical loyalty platforms across key metrics in internal benchmarking—nearly doubling social media conversion and tripling repeat participation. And its onboarding and "addiction" rates are nearly quadruple typical performance.
"We've created a new combination between business outcomes and loyalty and the game loops that already exist in video game design," he said. "There is a more cost-effective way to get better results."
Cheat codes: Leveling up the loyalty game
With two decades as a video game producer and gameplay designer, Bocska knows what hooks players. The PUG founder worked on big-budget blockbuster games generating over $650 million in sales for industry giants like Disney, EA, Sega, and Fox Interactive.
Hits like Simpsons: Hit & Run, CSI: Crime Scene Investigation, NHL Hitz, and Need for Speed Hot Pursuit II stack Bocska's expertise in motivation psychology and gameplay techniques. 
The founder says he's been repairing "broken loyalty programs" with technologies that "actually work" at PUG Interactive since 2008. His Picnic platform was built for advanced online engagement to "keep people coming back again and again."
Putting true gameplay depth into brand experiences makes it possible, Bocska says.
He calls the Picnic platform "simply better loyalty." The tagline underlines the quest to disrupt what he's called a "cookie-cutter," "no fun" loyalty landscape. Bocska wants to power up brand engagement to make it as habit-forming as playing Candy Crush, Pokémon Go, or other addictive role-playing games.
No cookie-cutter experiences
When it comes to the "oversimplified" rewards like points and badges in some programs, Bocska is blunt: "That actually isn't how you design games."
It's hard to tell some legacy programs apart, he says. "Most people hear gamification and they think points, badges, and leaderboards," Bocska explains. "I don't like being swept with that brush."
Real engagement requires "true gameplay depth, not superficial bribing," he says. PUG leverages gameplay psychology for loyalty beyond transactions. Gimmicks don't create "moments that matter"—and they're not much fun, either, the founder says.
Well-designed gameplay has lasting stickiness, he says.
"It's one of my favorite topics," Bocska said, "talking about how choices, consequences, and time pressure create engagement."
Connect gameplay to real outcomes
But the brand "play" is more than fun and games, the expert says: They need to drive behaviors that score business points.
PUG builds communities through intrinsic motivation, but how does a brand know where it's at in terms of connecting?
That's where PUG's scoring tool comes in. "Steve's Net Engagement Score," or SNES, quantifies the community relationship "health" of a brand, making it possible to start building and benchmarking a brand's customer community, Bocska says.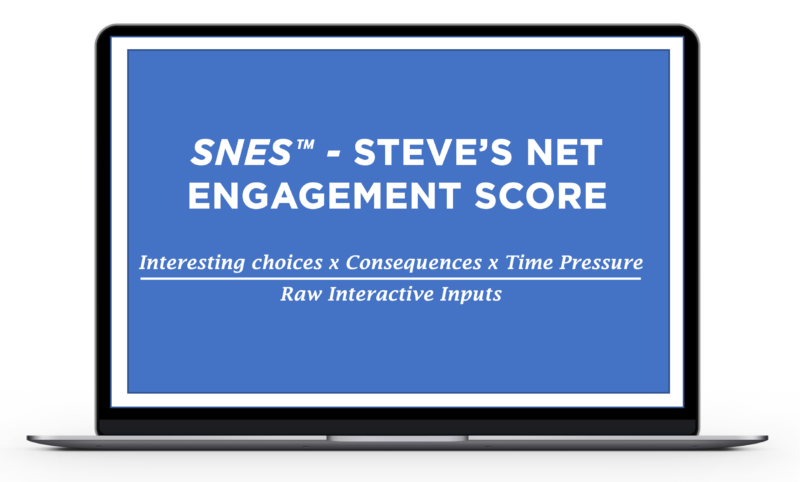 So far, PUG's innovative solutions have found a footing across multiple industries, working with leading brands like Kotex, Miniso, CityExpress Hotels, Sisal Lottery, Honda, NewEgg, Vancouver Giants Hockey, and HydroOne.
Marketers are looking for something different, Bocska says. 
"Even if you have an existing loyalty program, you can use our advanced loyalty module, or integrate with it," Bocska said, "You're going to get a lift on your current loyalty experience right out of the gate; it'll likely already be better than any of your competitors have."
For clients with "very, very specific needs," Picnic has a full menu of options from multiplayer social gaming to referral systems.
"Usually, you spend more money for better results, Bocska said. "But brands can likely get better results for even less money than they're spending now. That's how revolutionary [Picnic] can be."
North Texas expansion targets the U.S. enterprise market
Between the legacy of airline loyalty innovation and the number of major brands based in Dallas-Fort Worth, Bocska believes the region is the ideal springboard for PUG to expand in the U.S. market.
The engagement innovator wants to raise awareness of his company's unique approach to loyalty and motivation. And to meet potential customers among the many major companies headquartered in the region. As a central U.S. hub with a "dense population of major corporate headquarters," Dallas-Fort Worth is fertile ground for PUG's sales and partnership efforts, according to Bocska.
The expansion to Texas leverages Bocska's existing family ties in the region and allows his daughter to further her elite hockey training in area youth programs, he said. The new North Texan's personal home base is in Grapevine.
Dallas-Fort Worth's talent density also appealed to PUG. "There's still a concentration of loyalty expertise in Dallas from executives at places like American Airlines to companies like Epsilon and Brierley+Partners," he says.
"All of the smartest people must still be here," Bocska said. "That's a large part of why we came."
Pioneering brand engagement with pro-grade gaming
Vancouver-based PUG Interactive began in 2008 as "Pug Pharm," cofounded by Bocska with a vision to develop multiplayer online games with Roneil Reddy. But in 2010, a strategic lightbulb went off for the video game veteran.
Bocska saw an opportunity to apply his gameplay expertise to a mounting brand challenge — how to engage ever-more distracted consumers. "Loyalty today means aligning to customer personalities and motivations," Bocska realized. The revelation led him to pivot PUG towards pioneering gamified engagement for global brands.
Teaming up with Craig Dixon, a software expert with over 15 years of experience in user engagement platforms, Bocska developed PUG's SaaS platform Picnic as a one-stop shop to help brands drive real customer engagement.
Over years of its aforementioned R&D, Picnic evolved to streamline the "martech stack." The platform is now a hub for enterprise integration, administration tools, mini-games, APIs, software development toolkits, user profile services, advanced gamification modules, and specialized front-end templates.
Working with early adopter brands since 2012 allowed PUG to validate the platform's technology as it expanded its footprint across Vancouver, Toronto, Mexico, and, now, Dallas.
As PUG expanded globally, Bocska brought on Lisa Brown as Chief Revenue Officer to accelerate partnerships and distribution to help drive higher engagement for top brands.
Ready for mainstream enterprise adoption, Brown has transitioned the company's strategy towards channel partnerships, collaborating with agencies, tech vendors, and systems integrators to distribute its solution to a broader market efficiently, Bocska said.
"CEOs want their marketing executives to know their customers," Bocska said. Picnic's hub unifies a brand's customer experiences to produces a full data picture. The platfrom can connect solutions to help marketers maximize their current investments, he says.
PUG's pioneering platform has caught industry attention, establishing the company as leaders in gamified loyalty and engagement, winning early awards like WBT World's Best Technology, WED Western Innovation, and C100 Top Technologies. Today, the company has nearly twenty such accolades, including Canadian Innovator 2020 and the Muse Creative Platinum Award 2022.
Interactive opportunity
Not one to rest on laurels, Bocska is set to upend the engagement space—now from Dallas. The founder sees an opportunity here for a true textbook-MBA disruptive innovation.
"The incumbents are blind to the opportunity," he said. 
These are transitional times for "traditional" loyalty programs, he says, but the potential of interactive content marketing is massive.
According to stats from Mordor Intelligence, it's expected to be a $26 billion market by 2024, ballooning from just $5.5 billion in 2018. Bocska sees it as a high-growth sector that's ripe to apply his gameplay expertise. PUG's Picnic platform can deliver on interactive experiences for brand engagement, as well as employee motivation and e-learning, the founder points out.
Still private and closely held after raising funds from government programs, Bocska says PUG is now poised to scale its game-changing approach to customer engagement into widespread enterprise adoption.
He says that PUG's addressable "vertical" market for gamification solutions represents some $12.25 billion.
Loyalty business shifts
The core of PUG's business was built on e-commerce, retail, food & beverage, and travel. But now, even legacy industries like financial services are taking notice, Bocska said. He points to a recent story by the World Economic Forum last month that highlighted how gamification and nudges can make people more financially resilient by helping to overcome the "intent-action gap."
People often have good intentions, but don't follow through. Next-gen engagement tools can prompt sustainable behavioral change, according to Bocska.
The founder is also proud of the work PUG has done for Points4Purpose, a social impact company recently highlighted in Forbes for "catalyzing corporate social impact through purposeful loyalty." Purposeful loyalty is the "next big innovation in cause-based community engagement," Bocska says.
For all businesses, staying current is a key to success, he says. He's seen the loyalty business shift from what he calls "deal loyalty to brand loyalty" where "people come first," he says. 
But keeping up with customer preferences is like tuning a radio, he said. "Businesses need to adjust the dials for the clearest signal—or risk ending up with just static."
"Brand Friends Forever"
While Bocska is still under the radar in Texas, he's an international thought leader in game principles and engagement, delivering keynotes at major conferences worldwide.
The PUG Interactive founder literally wrote the book on brand engagement with the soon-to-publish "Brand Friends Forever." Bocska shared a few insights from the book with us. Below are trends—and unconventional perspectives—on what he calls "advanced loyalty."
On authentic loyalty
"The highest form of loyalty is where you self-identify with the brand," Bocska said, "Like when fans feel Starbucks or Nike reflects their personality."
Old-school loyalty programs miss the mark, relying on superficial "bribing" with rewards, he says. Authentic loyalty runs deeper: It stems from emotional connections when a company's purpose aligns with customer values.
Bocska advises cultivating advocates devoted to a brand's success. Real loyalty is mutually fulfilling brand-customer relationships, he says. It's a different ballgame compared to "transactional points programs."
On loyalty's bottom line
"Customer spend alone is an incomplete loyalty measure," said Bocska. "We have to incorporate all the data on how customers interact with and advocate for a brand."
It's a "fuller picture" that illuminates complex loyalties not visible in sales stats alone, showing who engages beyond dollars spent.
Brand devotion runs deeper than receipts and transactions. "A narrow spending focus misses the big picture," Bocska said. "Loyalty today means aligning strategies to customer personalities and motivations."
In his view, companies should analyze the whole spectrum of how people engage. That means studying behaviors, attitudes, social activity, and more.
For example, a customer who visits a store often but rarely buys can still be loyal. Those customers might be sharing with friends or posting reviews, but brands only focused on revenue wouldn't know, Bocska says. Old models like the "customer pyramid" prize big spenders. Tailored experiences can intrinsically motivate return visits.
Think loyalty rooted in referrals and satisfaction, he advises.
On discounting
"Many, if not most, companies assume discount promotions boost sales," Bocska said.  But he warns that discounting can backfire. Common tactics like coupons and promotions can negatively impact loyalty and sales, he says.
Typically, "foot traffic is most statistically correlated to sales," Bocska said. "It goes up, sales go up. It goes down, sales go down."
The founder recounts a telling example of a retailer with an unexpected challenge to that conventional wisdom: For the brand, increased digital coupon redemption was surprisingly associated with decreases in gross revenue. 
Every 15% off coupon redeemed correlated with an approximately $15 reduction in sales.
"It was a big negative number," Bocska said. 
The retailer then tweaked its coupon strategy based on the insights.
"Now couponing is positively correlated to sales," Bocska said. "Redemptions go up, sales go up. Redemptions go down, sales go down. The numbers don't lie." 
On data and decisions
Bocska also notes that "blindly offering discount deals" can train customers to buy only on sale, he says. He recommends brands continuously test their assumptions, discounting and otherwise, with analytics. 
Bocska says brands can foster more profitable devotion and long-term profitability by optimizing for customer segments, discount types, and percentages. The key is listening to what data uncovers about human behavior.
By tracking key data over time, brands can spot surprising correlations—insights that can be used to create "intrinsically rewarding customer experiences," he said.
But, "the numbers only guide, not decide," as Bocska puts it. "Data offers observations that should inform your strategy. Testing and judgment is essential.
"The goal is using data to guide experimentation," he says.
On Play and "Funstration"
"Everybody likes to play. It's universal," says Bocska.
That's "where gamification really shines," he says. Making engagement feel like play helps brands build "unbreakable brand-community relationships."
Bocska sees 8x to 12x more engagement with solutions built using deep game design principles compared to basic community loyalty offerings.
The PUG founder jokes that he "frustrates people for a living," but in a good way. He calls it "Funstration"—as in the intersection of frustration and fun—an important tool in the engagement expert's toolbox.
"It uses delayed gratification to make the eventual payoff more satisfying," he explains. "Mild doses of frustration make for engaging experiences."
That may seem counterintuitive to a marketer or loyalty manager, he says. "Or maybe even risky. But game designers know that people will even pay to experience the thrill of being 'pushed to the limit' in gameplay loops."
The key is providing occasional "payoffs" before frustration goes too far.
"Brands can use that to great advantage," Bocska says.

Get on the list.
Dallas Innovates, every day.
Sign up to keep your eye on what's new and next in Dallas-Fort Worth, every day.