A new art showroom is set to open in the Deep Ellum neighborhood east of downtown Dallas.
Dallas-based muralist Jerod DTOX Davies will launch his new showroom, Artwork for Humans, on March 18 at 3001 Canton Street with an event that's open to the public from 2 p.m. to 8 p.m.
Artwork For Humans is a collection of upcycled clothing modified into unique, wearable art pieces that are both bold and inspirational. Each one is hand-painted with an uplifting quote, encouraging not only the wearer but also everyone who sees them, Davies said.
An alternative to 'a world of disposable fashion'
"In a world full of disposable fashion, I can give these quality pieces a new and extended life by creatively upcycling them," Davies said in a statement. "Upcycled clothing with inspirational quotes written on the front and back is a powerful thing to witness in public. The wearer inspires people as they simply walk by. Catalysts that elevate us to be our best selves are so important right now."
Recent photos on social media showed Dallas singer Erykah Badu wearing a custom Artwork for Humans sweatshirt backstage at her annual birthday concert. The sweatshirt featured an original drawing by Davies on the front showing two faces overlapping sharing a single smile and the back read "Eye Am You. You Are Me."
The grand opening of the Artwork for Humans showroom will feature the latest collection of hand-painted jackets and other upcycled clothing items. The public will have an opportunity to meet with Davies at the grand opening and learn more about his vision for the upcycled collection, as well as the cultural, community, and environmental impact of his work.
To view the currently available pieces, you can go here.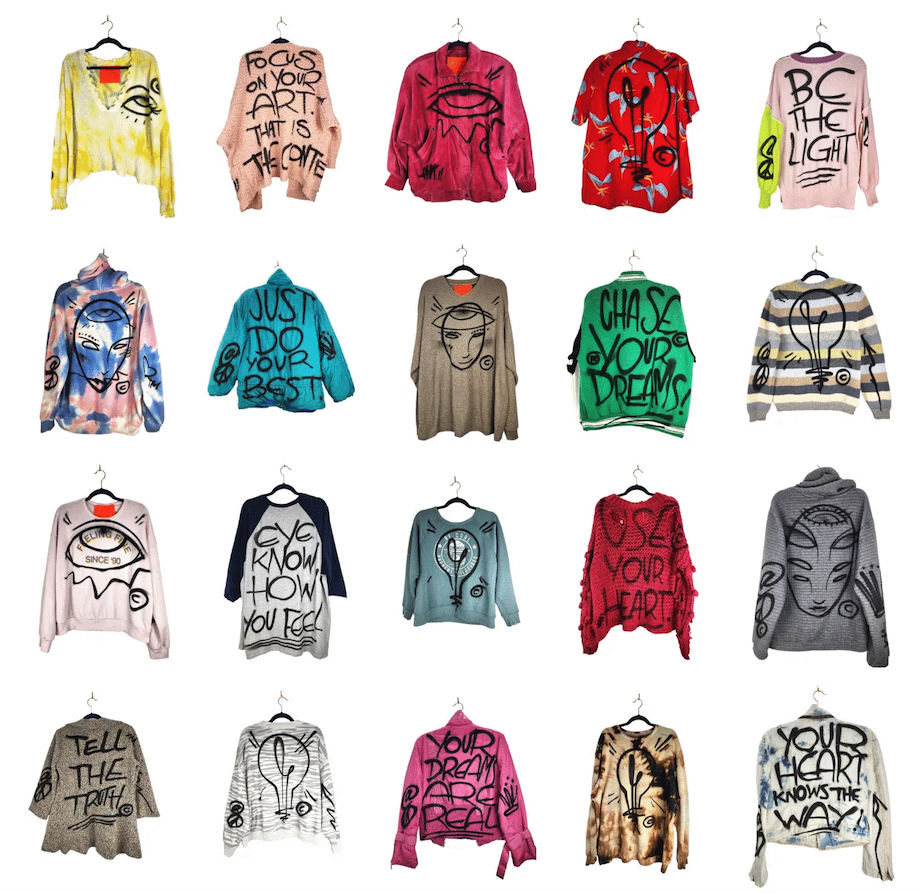 Get on the list.
Dallas Innovates, every day.
Sign up to keep your eye on what's new and next in Dallas-Fort Worth, every day.