"It was like a free billboard in one of the hottest neighborhoods in the United States."
Lesli Marshall
Owner 
Articulation Art
.…on painting one of the murals in the Deep Ellum 42 Murals project, as she grew her business as an art curator and consultant, via the Dallas Morning News.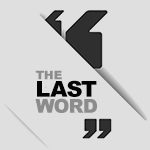 You may have seen her mural on the wall of Pecan Lodge in Deep Ellum. But that's just for starters. Marshall has made her mark across Dallas-Fort Worth and beyond as an art curator and consultant for her firm Articulation Art. Tapping the talents of multiple artists, her company has curated art works on exterior and interior walls for the Virgin Hotel, the Design District Playground, the Renaissance Hotel, Cushman & Wakefield, the Case Building, Tom Thumb, 7-11, Deep Ellum Brewing Company, and many more businesses.
Marshall, who does triple duty as a mixed-media artist, art curator, and consultant, painted her first mural on the back side of Pecan Lodge as part of 42 Real Estate's 42 Murals project. But as the only employee of her Articulation Art business, what keeps her busy most is running many current projects she's sub-contracted to an array of other artists.
"Something that's really helped my business grow is low overhead," she told the Dallas Morning News. "That's what I like to tell other artists and people starting out. You don't have to spend a lot of money to have a giant studio space or hire a bunch of employees."
She launched her business in 2007 when she was only 21, and reached new heights in 2020, when she surpassed $1 million in sales at a time when many businesses in North Texas were shut down altogether, the DMN writes.
"We've been told our whole life that there's not a career," she told the DMN about herself and other artists. "You won't make a lot of money as an artist and how difficult it can be," Marshall said. "So my first thing is to kind of go in and switch that mentality. You can make a lot of money as an artist."
:::::
For more on what's new and next in North Texas, check out Every Last Word.

Get on the list.
Dallas Innovates, every day.
Sign up to keep your eye on what's new and next in Dallas-Fort Worth, every day.