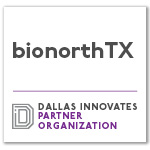 BionorthTX™, the leading life science industry association for the North Texas region, will hold its Fourth Annual iC3 Life Science Summit on Wednesday Oct. 10, 2018 at the University of Texas at Arlington.
The Summit provides senior executives, scientists, educators, and community leaders with a forum to network, exchange ideas, learn, and promote business opportunities in our region.
Over 300 industry, local government, and university leaders are expected to attend the daylong event with presentations focused on the themes of Innovation, Collaboration, Capital Formation, and Commercialization.
Life science experts will converge at the bionorthTX Fourth Annual iC3 Life Science Summit October 10th.
The Summit will begin with opening remarks from Vistasp Karbhari, president of University of Texas at Arlington and the breakfast plenary session featuring a discussion of the state of the Texas life sciences industry and issues with Tom Kowalski, president and CEO of the Texas Healthcare and Bioscience Institute.
Brett Girior, M.D., assistant secretary for health at the U.S. Department of Health and Human Services, has been invited to present the luncheon keynote address, followed by the announcement of the Annual Dennis Stone Award, presented by the 2017 award recipient, Lyda Hill.
Other confirmed speakers as of Aug. 28 include:
Frank Grassler, vice president for technology development at UT Southwestern Medical Center
Duane Dankesreiter, senior vice president of business information and research, Dallas Regional Chamber
Robert Sturns, director Economic Development Department, city of Fort Worth
Dr. James Marshall, vice president and chief research officer, Pediatric Critical Care Medicine, Cook Children's Health Care System
Bruce Payne, economic development manager, city of Arlington
Linda Lohr, senior director, portfolio strategy, Pfizer
Howard Ketelson, head, Ideation, Dry Eye Care, Global Vision Care Franchise, Alcon Laboratories Inc.
Dr. Laura Ashmore, director of emerging technologies and online programs for the Brain Performance Institute, Center for Brain Health, UT Dallas
John M. Armstrong, Ph.D., director of strategic programs, Prescription Strategy & Innovation Group, Galderma International S.A.S.
John Josey, CEO, Peloton Therapeutics
Patrick Dunn, PhD, MS, MBA, FAHA, senior program manager, Connected Health Center for Health Technology & Innovation, American Heart Association
Ronald L. Goode, Ph.D., president & CEO, The Goode Group
Elyse Dickerson, CEO & founder, Eosera
Victor Fishman, executive director, Texas Research Alliance
Mike Brookover, partner & CEO, Alitek
Dr. Morgan Gostel, research botanist, Botanical Research Institute of Texas
Valerie Freeman, CEO, Imprimis Group
Tyler Sickels, CEO, SolGro
The Summit also will feature exhibits from industry supporters, partner organizations and event sponsors, and will conclude with a cocktail reception.
THE DENNIS K. STONE AWARD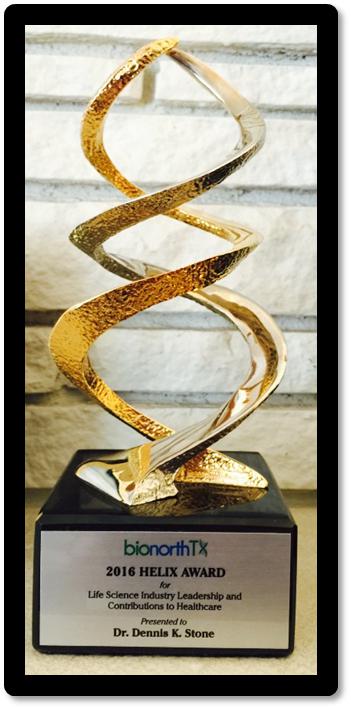 The Dennis K. Stone Award is presented annually by bionorthTX™ to an individual who has positively affected quality of life by raising awareness and funds for life science research, who has impacted innovation to bring discoveries to commercial relevance, and who has given back to their community and those in the scientific field as a supporter, mentor, leader, or educator.
At a minimum, this individual will possess the following attributes:
Will have served as an active champion of the region as a place to build successful life science businesses;
Will have contributed to the formation or growth of a North Texas-based life science business;
Will have generously contributed their time or money to help the North Texas life science community; and
Will have inspired or mentored others to make their own contribution to the North Texas life science industry.
Past recipients of the award, originally known as the Double Helix Award, include:
2015 – Phil Ralston, CEO and Co-Founder of MacuCLEAR;
2016 – Dennis K. Stone, Chief Scientific Officer of Remeditex Ventures; and
2017 – Lyda Hill, Philanthropist and Entrepreneur (Dennis K. Stone Award).
Each year, beginning in January, bionorthTX will release a call for nominations from the general public of North Texas.  This will be announced through local media, academic institution and corporate communications, local business leadership communications, and the bionorthTX newsletters and website. 
Nominations will be sent to the administrator of bionorthTX, along with a biographical sketch and supporting information.  Nominee information will be submitted to the Board of Directors of bionorthTX for polling and final vote.
Selection results will be completed and announced by early September of each year.  The Award will be presented at the annual iC3 Life Science Summit in October.
Our appreciation goes to Kay Tieman for the vision to initiate this award and for guiding the early selection process.  Her vision has culminated in the establishment of a prestigious award honoring those who demonstrate a profound and positive influence on our lives in North Texas.
Our appreciation goes to Helen Hobbs, M.D.  Helen is a brilliant researcher in the field of lipid metabolism and cardiology.  She was married to the late Dennis Stone. In her presentation of the Dennis Stone Award to Ms. Lyda Hill, Helen presented a masterful description of the purpose of the Award and the impact that it's recipient has had on lives in our region.  In her summary, Dr. Hobbs stated that "One would be hard pressed to find someone more worthy than Lyda Hill for this award.  No one would be happier than my late husband, Dennis Stone, that the first recipient of his namesake award would be Lyda Hill".
Dr. Hobbs' script can be found our website, and it provides a rich description of significance of the award.
The Award is an original double helix design by artist MK Shannon of California. Her work is extensive and her various awards have been presented for a host of crowning achievements. This piece is cast in pewter and silver and gold-plated.
To learn more about this prestigious award, contact one of the following:
GALLERY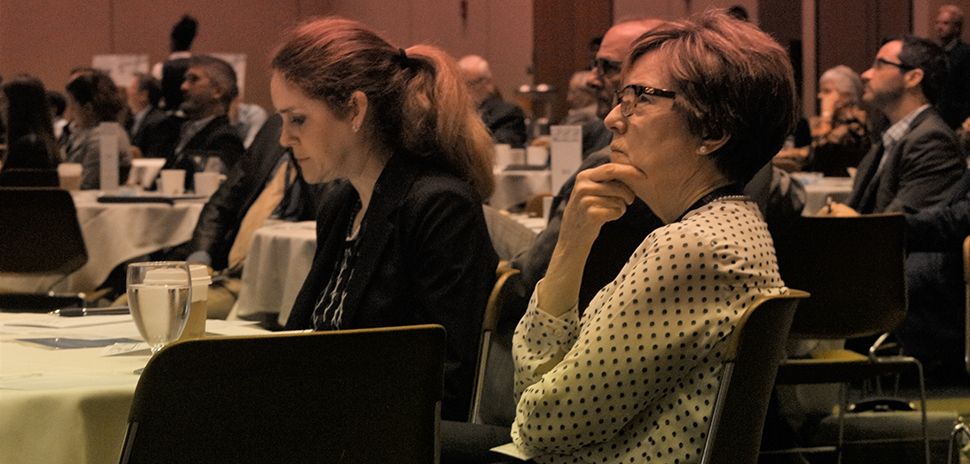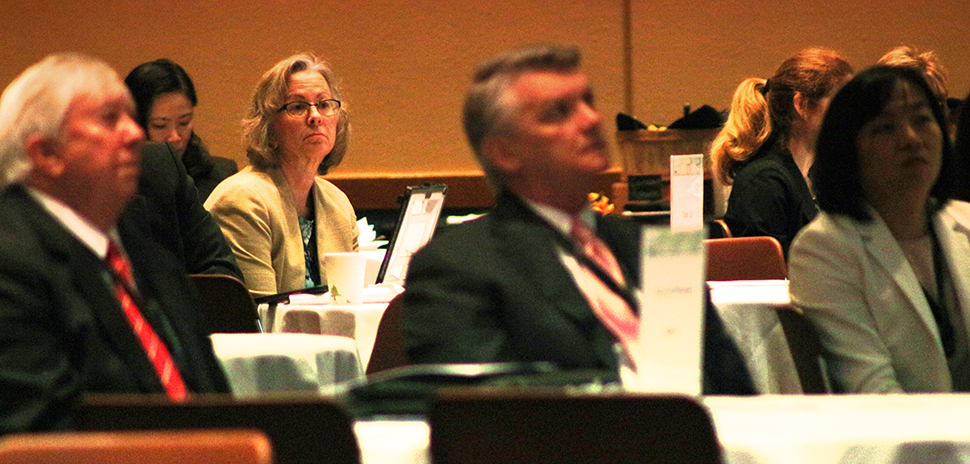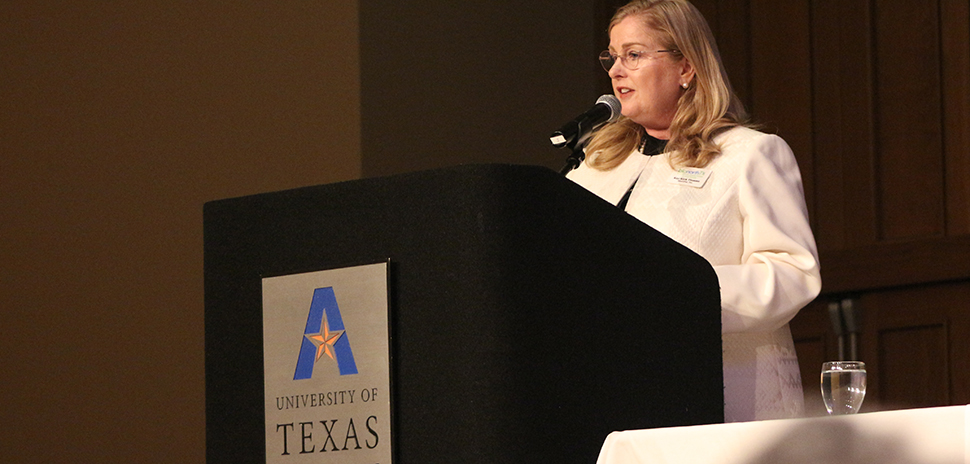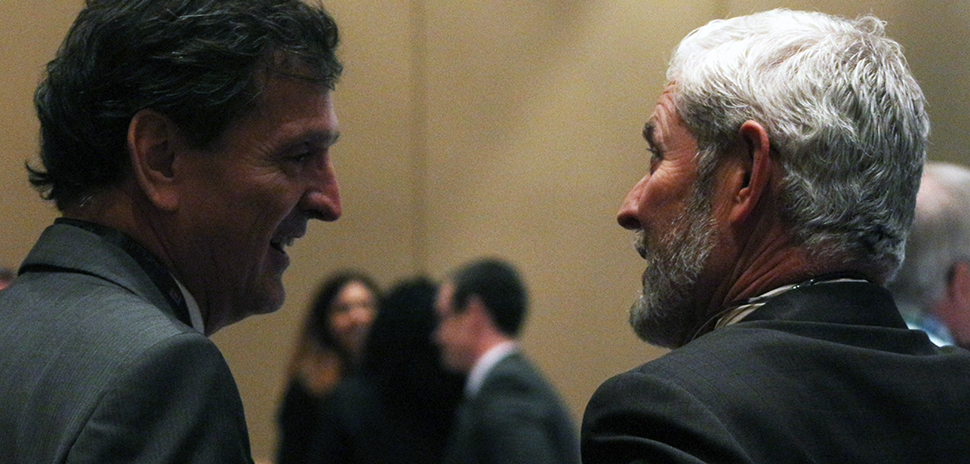 ABOUT BIONORTHTX
BionorthTX is an independent, non-profit 501(c)(6), member-driven trade association serving and representing the life science industry in North Texas. Member companies range from North Texas' largest employers to emerging start-ups, universities, research institutions, hospitals, investors, students, individuals and vendors who provide products and services to the life science industry.
Learn more about the iC3 Life Science Summit: http://events.constantcontact.com/register/event?llr=9ybvp9xab&oeidk=a07eflkuqsc7a955e8e
Register for the iC3 Life Science Summit: www.bionorthtx.org.

Get on the list.
Dallas Innovates, every day.
Sign up to keep your eye on what's new and next in Dallas-Fort Worth, every day.