The Dallas Cowboys are in the playoffs, battling the San Francisco 49ers Sunday at AT&T Stadium. But Plano-based Frito-Lay didn't wait for the game to be scheduled—the snack innovator dug into the opportunity to make marketing history long ago.  
The company's new Lay's Golden Grounds campaign features limited-edition chips made from potatoes grown from the "sacred soil" of NFL team playing fields—or nearby hallowed grounds, in the case of artificial turf.
The Dallas Cowboys and 28 other NFL teams participated in the project. First, soil was dug up from NFL stadiums and fields. Then Lay's shipped the soil to one of its potato farms in Dalhart, Texas. Each team got its own grid—with a buffer preventing any horrific inter-team mingling.
"Under the careful watch of Frito-Lay farmers," the Cowboys' soil and the earth of other teams was mixed into separate sections of the potato field. Later, the spuds were harvested and shipped back to Lay's in separate team bins. Then they were sliced and fried just like any other classic Lay's chips, and placed in limited-edition Golden Grounds bags with NFL team colors and logos.
Here's a look at the journey the Cowboys chips took.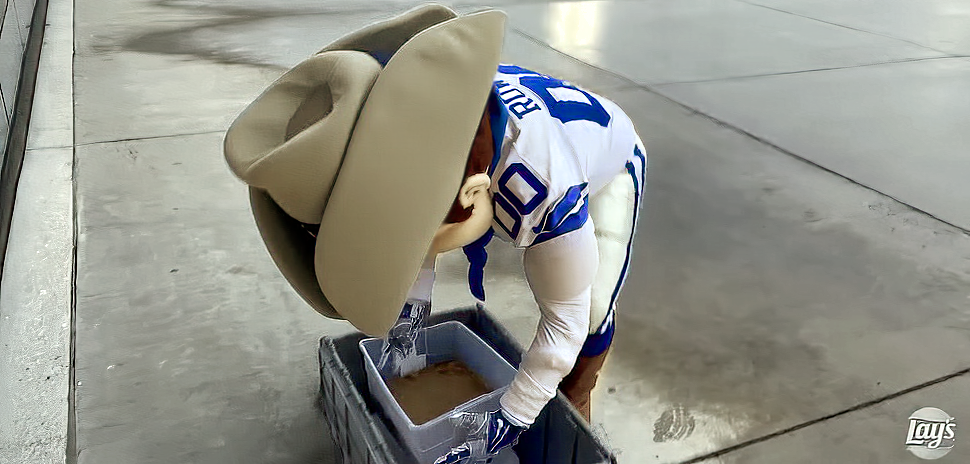 First, Dallas Cowboys mascot Rowdy helped to pack the treasured team soil, collected from the grounds around the team's playing field.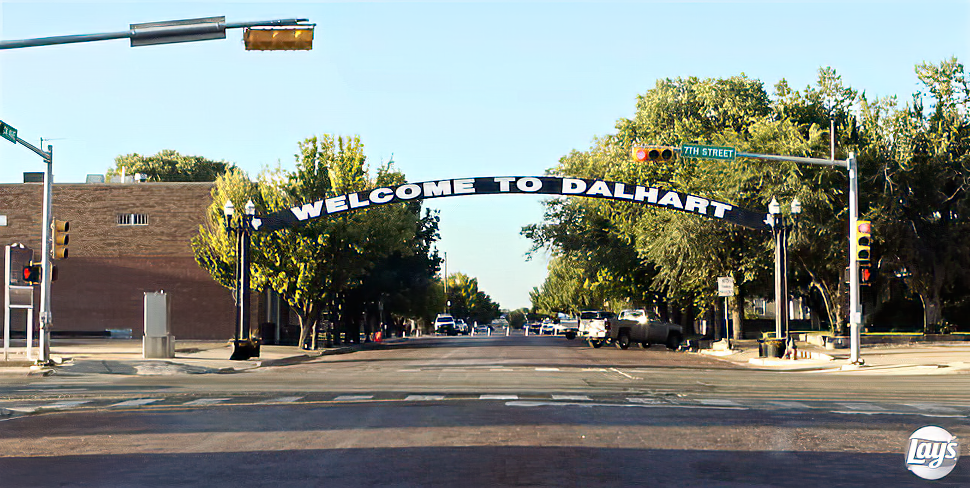 The Cowboys' soil and earth from other NFL teams were shipped to one of Lay's potato farms, in Dalhart, Texas.
The hallowed Cowboys soil was mixed into the soil of a special section at CSS Farms.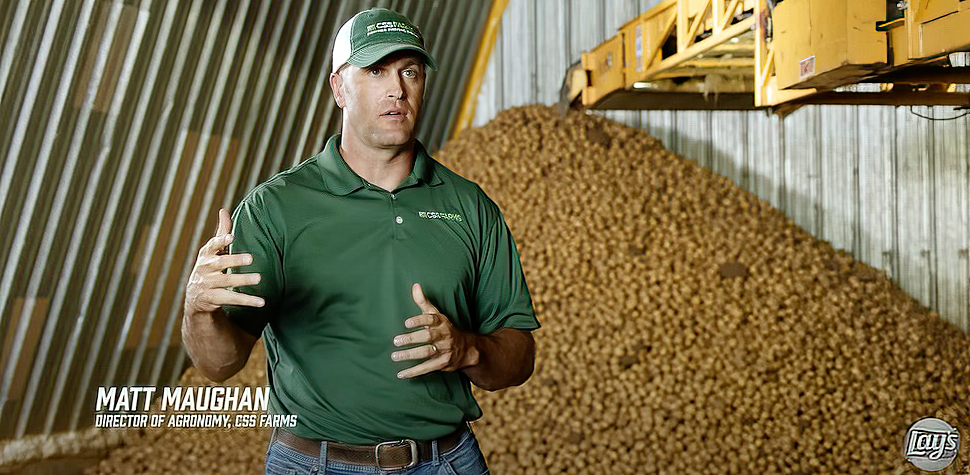 Matt Maughan, director of agronomy at CSS Farms, took part in the Lay's operation. "It's pretty special that we were able to grow soil from each of those stadiums," he said in a Frito-Lay video. "Imagine a football player was playing in this area throwing a football on that field or those grounds in the last few months, and now we're growing potatoes in that same soil."
A 50-foot buffer separated the Cowboys soil from the unholy sediment of rivals like the hated Eagles—and more importantly, Sunday's opponent, the 49ers.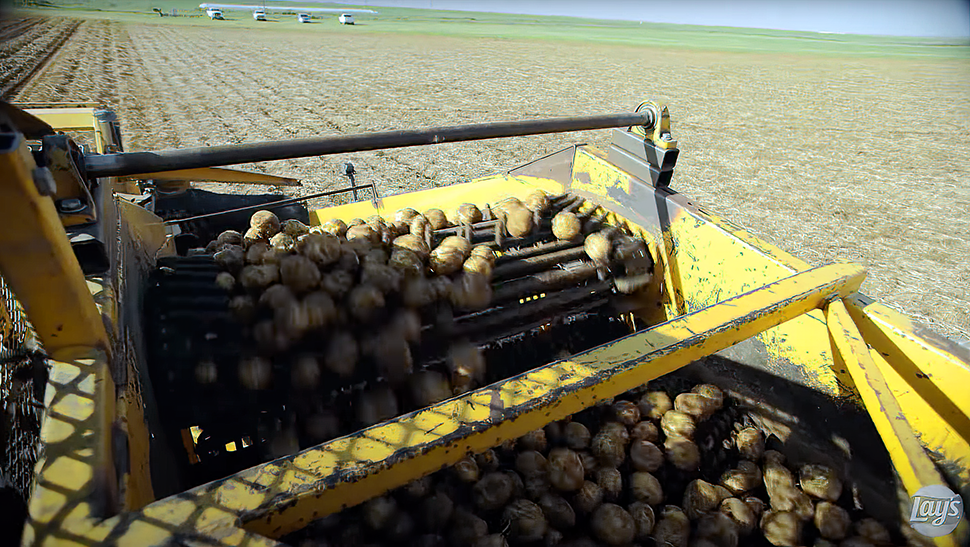 Essential 'Pokes nutrients from the Cowboys soil made their way into these now very special potatoes, which were harvested like any other potatoes. But with reverence.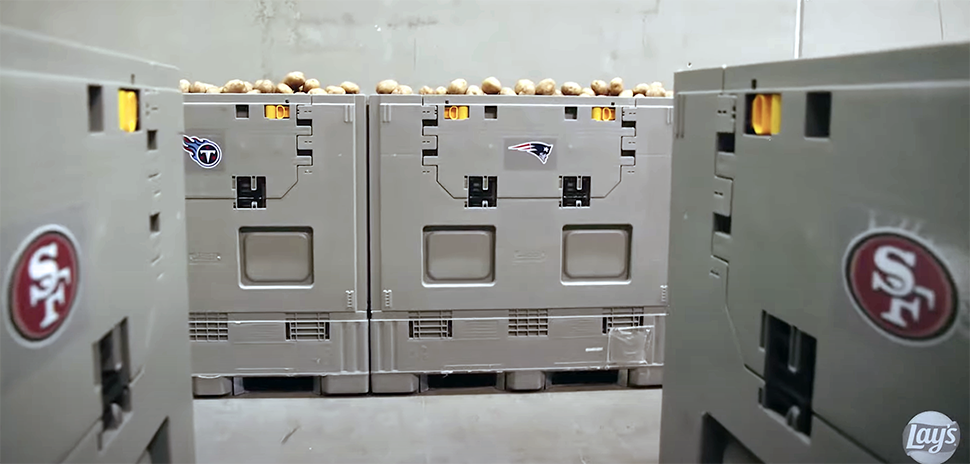 Shipped for production, the NFL team potatoes were isolated in their own carefully branded bins.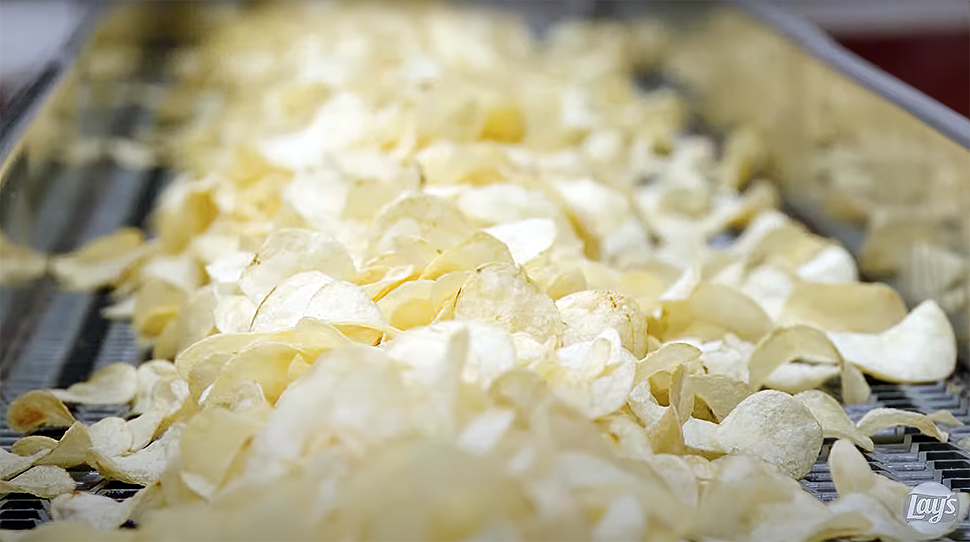 The Cowboys spuds were sliced and fried and turned into classic Lay's potato chips. Even though they taste like all other Lay's potato chips, a true Cowboy fan should be able to taste the distinct difference of 'Pokes passion and glory imbued in each bite, or they're not really fans at all, are they?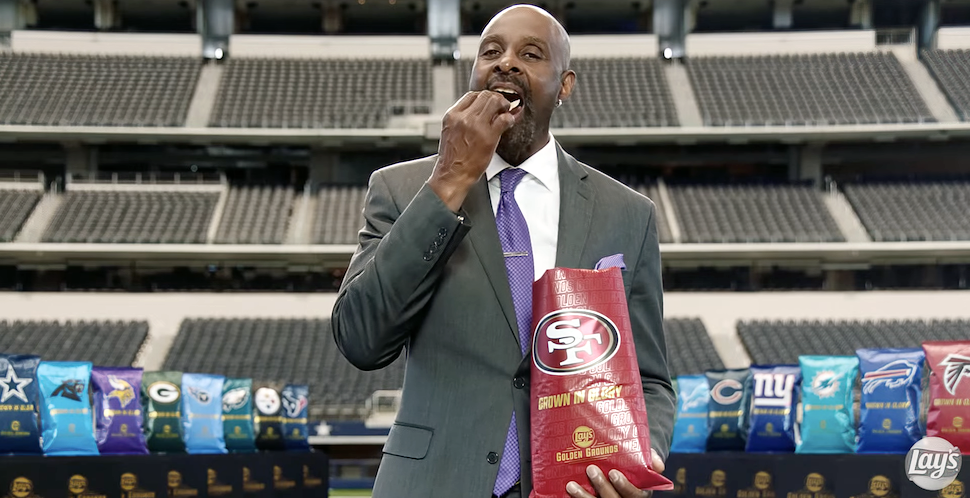 Former San Francisco 49er Hall of Fame Jerry Rice samples his team's limited-edition chips. Rice is partnering with Lay's on the campaign. Hopefully, come Sunday afternoon, he'll only experience the bitter taste of defeat.
How to win a bag of the limited-edition chips
The Golden Grounds chips won't be for sale in stores. But from now through January 25, fans will have the chance to win a bag for themselves. To enter, fans must follow Lay's Twitter (@LAYS) and watch for Golden Grounds sweepstakes tweets. Fans must then respond to the tweets showing love for their favorite NFL team, uploading photos, etc. They must use #LaysGoldenGrounds, #Sweepstakes and the official NFL hashtag of their favorite team. 
Lay's will run first Super Bowl ad in 17 years
One more announcement from the company: Lay's will be returning to the Super Bowl commercial stage this season for the first time in 17 years. Hopefully we'll see that Lay's spot as we watch Dak, Zeke, Micah, and Tank go for glory in Super Bowl LVI. 
"Lay's is all about bringing joy to our fans, and we know there's nothing that brings a smile to football fans' faces more than cheering for their favorite team at their home field," said Stacy Taffet, VP of marketing, Frito-Lay North America, in a statement. "I can't think of a better way to kick off our journey back to America's biggest stage with Lay's return to Super Bowl, where we'll look to spread even more joy with delicious game-day snacks and an incredible new commercial we'll unveil soon."
---
Read next
Frito-Lay CMO Rachel Ferdinando and GS&P's Margaret Johnson presented their session at the Cannes Lions festival weeks ago, but their advice is timeless. Whatever your company does—especially if it's consumer-facing—these 10 tips could give you an edge. No orange Cheetos fingers required.

Get on the list.
Dallas Innovates, every day.
Sign up to keep your eye on what's new and next in Dallas-Fort Worth, every day.