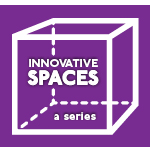 A new high-rise development is coming to Frisco—and a 200-room boutique hotel is its first announced destination.
Firefly Park will be a new, 230-acre mixed-use development at the southwest corner of Dallas North Tollway and Highway 380 in Frisco. Scheduled to break ground next year, it will include 4.75 million square feet of commercial office space and 2,200 luxury residential mid- and high-rise units, along with townhomes. Around 380,000 square feet of retail space will be complemented by a planned music hall and outdoor amphitheater. Restaurants are on the menu as well.
A European touch in North Texas
The project's master plan—from Amsterdam-based UNStudio, in collaboration with Sasaki Associates—will bring a European feel to North Texas. Future-forward-looking architecture will rise among a walkable array of public spaces, including a creek park and nature preserve with miles of hike-and-bike trails, multiple ponds and water features, and several modern playgrounds.
Dream Frisco, a new lifestyle hotel from the New York-based independent Dream Hotel Group, will be an anchor for Firefly Park, offering a rooftop pool deck and bar, state-of-the-art fitness center, and four different food and beverage offerings, including a signature restaurant, nightclub, social club, and lobby bar. 
Project led by Wilks Development
Kyle Wilks, president of Wilks Development, based in Willow Park just west of Fort Worth, is the developer behind the Firefly Park project.
"We purchased the property back in 2015,"  Wilks told the Dallas Morning News. "We were looking around for a good spot to invest and we thought the Highway 380 and Dallas North Tollway intersection was pretty hard to beat. We've always believed the growth would follow the Dallas North Tollway. For years to come, that is going to be the biggest opportunity in the metroplex."
Wilks said in statement that the new Dream Hotel "will provide a hospitality experience unlike any other in the market today and will bring the vibrancy and entertainment of Firefly Park to a whole new level." 
Lynn Dowdle, President of Dowdle Real Estate, connected Dream Hotel Group with the Wilks Development team. She calls the hotel "a perfect fit for the city of Frisco and one of the most anticipated hotel openings in the region. Dream Frisco will offer up a sophisticated-cool factor like no other."
Frisco mayor: "a significantly different, cool vibe" for Frisco
Frisco's mayor says Firefly Park will offer a contrast to developments that have already put the city on the map.
"When we started thinking about what the northern part of Frisco was going to look like, we knew it needed to be a different experience from the southern part of our city," Mayor Jeff Cheney said in a statement. "Now, with the announcement of the Dream Hotel coming to Firefly Park, it adds a significantly different, cool vibe to Frisco. Dream will be a destination for the region and is an impressive beginning for Firefly Park."
Firefly Park will be located just northeast of the new PGA Headquarters in Frisco, part of a planned 600-acre, $500 million "Silicon Valley of Golf" that will include two championship golf courses, a golf entertainment district, a technologically advanced retail village, and the 500-room Omni PGA Frisco Resort. 
Dream Hotels: 'surreal and contemporarily chic'
Dream Hotel Group calls its design philosophy "both surreal and contemporarily chic." It designs each hotel with hints of the local locale, and takes it to "Dream status" by partnering with noted architects and interior designers.
As the hospitality centerpiece of Firefly Park, the Dream Frisco hotel is slated to open in 2026. The Dream Hotel Group currently operates 15 hotels in the U.S. and Asia, with 25 more locations in development worldwide. In the last five months alone, the company announced four new hotel developments in Miami, Louisville, and Oklahoma City, which is getting two Dream hotels.
Dream Hotel Group CEO Jay Stein sees Firefly Park as "the future of North Dallas."
"Frisco is one of the fastest growing markets in Texas and the ideal destination to expand our Dream brand in the Lone Star State," Stein said in a statement. "We're fortunate to collaborate with visionary developers like Wilks Development who share our same big dreams and bold ambitions to grow and develop our brand in new and emerging markets across the country."
Ariel Sanett, Dream's VP of development, thinks North Texans are the right fit for Dream Frisco, and vice versa.
"As one of the fastest growing cities in the United States, Frisco and the North Dallas area are full of residents looking for new experiences and vibrant food and beverage," he said in the statement, adding that Dream Frisco will deliver that with "a design-focused lifestyle hotel, world-class food and beverage, entertainment, and unparalleled programming. We look forward to expanding our reach to this dynamic city."

Get on the list.
Dallas Innovates, every day.
Sign up to keep your eye on what's new and next in Dallas-Fort Worth, every day.