Fort Worth-based healthcare startup AyuVis has received its second patent in three months for immunotherapy treatments that protect pre-term babies from their second leading cause of death: bronchopulmonary dysplasia (BPD), a debilitating chronic lung disease that affects many pre-term infants on ventilators.
The second patent approval from the U.S. Patent and Trademark Office specifically protects AuyVis' lead drug candidate, AVR-48, which is scheduled for clinical trials this summer. The AVR-48 patent has also been approved in Australia and is under examination in several other international jurisdictions.
In December, AyuVis received its first patent from the USPTO and Canada, South Korea, and Australia for the structure of many of its pipeline immunotherapy compounds, validating them as unique and proprietary while also protecting them as the company moves into human trials and considers a variety of business opportunities, including licensing deals. 
Bringing treatment to the youngest of patients
AyuVis' initial disease focus, BPD, is caused by lung tissue inflammation and damage from supplemental oxygen administered in the NICU. The disease stems from the supplemental oxygen required by per-term babies that comes with the risk of long-term damage.
Because AyuVis' treatment was found to be "novel, patentable, and have industrial application" during the USPTO examination, it became eligible for the Patent Prosecution Highway (PPH) expediting review and approval in dozens of additional countries
'Saving lives' while saving hospitals 'hundreds and thousands of dollars'
This class of molecules being developed by AyuVis have anti-microbial and anti-inflammatory properties, and have been designed to be safe enough to treat pediatric diseases in addition to adult indications.
Suchi Acharya, PhD, founder and CEO of AyuVis and the patented drug's inventor, explained the molecules' key differentiator.
"The key attribute of these molecules is its smart design, which attains a balanced immune profile in preclinical models, has a high safety margin, and an easy manufacturing process with high water solubility—all perfect parameters for a drug-like clinical candidate," Dr. Acharya said in a statement.
Her company told Dallas Innovates last month that AyuVis' immunotherapies "could impact healthcare heavily."
"Results show they are very safe, easy to manufacture, and easy to formulate, making them optimal drug candidates that can be given in addition to standard of care therapies rather than replacing them," the company told us in a statement. "Our drugs could save hospitals hundreds of thousands of dollars in costs by saving lives and reducing patients' stays in the hospital and ICU."
AyuVis has raised nearly $5 million in funding and grants, now aiming for $12M Series A
AyuVis, which was founded in 2014 by Dr. Acharya, has its headquarters and lab on the campus of the University of North Texas Health Science Center in Fort Worth.
After launching with an initial investment from its founders, AyuVis was awarded two non-dilutive Small Business Industrial Research (SBIR) grants totaling $273,000 from the National Institutes of Health. After incorporating in 2018, it began to grow and raised $2.05 million across two convertible notes from TechFW's Cowtown Angels, family offices, and individual investors that are local and outside of Texas.
Most recently, AyuVis says it has raised $2.43M in SAFEs from 2020 through last month..It says the vast majority of its funds are used on R&D studies and product development. 
The company told us its next major funding milestone would be raising its Series A equity round of $12 million. It would use that funding to complete GMP manufacturing of the drug substance and product for clinical trials; the first-in-human Phase 1 clinical trial; a Phase 2a clinical trial in preterm babies for early proof-of-concept of preventing bronchopulmonary dysplasia; and preclinical efficacy studies in additional diseases/indications.
AyuVis = Ayurveda + Vision
Dr. Acharya's prior experience was mostly with large pharma companies—including more than 11 years at Alcon/Novartis—and was focused on ophthalmology.
In Dr. Acharya's previous roles at Alcon Labs, she spearheaded the development of several clinical candidates for ophthalmic indications including AL-8309 for geographic atrophy and AL-39324 for wet age-related macular degeneration, and was the inventor of more than 10 patents, the company told us.
She named her startup AyuVis by combining two words: Ayuveda (traditional Indian ancient medicine meaning "life science/knowledge") and Vision.
AyuVis is researching new immunotherapy drugs to prevent and treat inflammation and infection by boosting the body's natural immune system and balancing the immune response, the company told us.
"Dr. Acharya's curiosity to bring a safe and elegant solution to complex problems inspired her to look at how available resources in mother nature can become drug candidates. She is passionate about innovation and creating a marketable product while still going after unmet needs," the company said in a statement.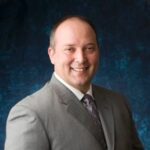 Besides Dr. Acharya, AyuVis's team members include David Riley, MD, MBA, chief medical officer; Dale Christensen, Ph.D., director of early development; William Dean, Ph.D., head of CMC; Russell Bromley, director of operations; Stella Robertson, Ph.D., drug development advisor; Ranjan Misra, business advisor; and Darlene Boudreaux, MBA, CPA, former executive director of TechFW, as CFO.
Connections to TechFW, Cowtown Angels, and UNT's HSC Next
AyuVis is a member of TechFW, the Fort Worth-based non-profit technology business incubator and accelerator. It's also a portfolio company of TechFW's Cowtown Angels investor network, and a partner with the UNT Health Science Center in its HSC Next incubator program.
Hayden Blackburn, executive director of TechFW, praised AyuVis' continued momentum.
"The news on this new patent approval is all part of the milestones that continue AyuVis' forward momentum in an industry that is constantly met with milestone after milestone in venture development with each potentially leading to a halt in progress," Blackburn said in a statement.
Blackburn highlighted AyuVis' recognition from peers and the startup community, including its being awarded one of the 2022 Rising Star Awards at the Impact Showcase & Awards as well as the People's Choice Award.
Looking for "licensing or merger/acquisition opportunities"
The pre-revenue company told Dallas Innovates it is interested in licensing or merger/acquisition opportunities with mid- or large-sized pharma companies. If AyuVis was to take a drug to market, it estimates FDA market approval could be expected in approximately 5 to 7 years.
Continuing the patent pipeline for many other indications
While the first use for AVR-48 is saving pre-term babies, AyuVis is developing drug candidates in parallel to treat an array of other indications, such as ventilator-associated pneumonia; acute respiratory distress syndrome; acute kidney injury; retinopathy of prematurity; diabetic retinopathy; sepsis; and skin conditions. The additional development is part of an aggressive patent strategy to protect its drug candidates and potential uses.
AyuVis has filed three provisional patents over the past year for new preclinical data in more diseases. Its patent attorney, Edwin Flores, Ph.D., J.D. of Chalker and Flores, lauded the work it took to get the second patent.
"The issuance of a U.S. patent is an opportunity to reflect on the hard work and insight of the scientific team that made the invention possible," Flores said in a statement. "We congratulate Dr. Acharya and her team on this auspicious event." 
Quincy Preston and David Seeley contributed to this report.

Get on the list.
Dallas Innovates, every day.
Sign up to keep your eye on what's new and next in Dallas-Fort Worth, every day.