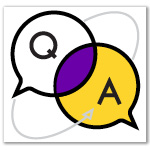 A newly launched company headquartered in Dallas is looking to help shape the future of work as well as shake up the traditional agency model for marketing, design, branding, and strategy. Zach Weismann founded the MAG Impact Collective and launched the business in September with founding members based in Dallas, Los Angeles, New York, Portland, San Francisco, and Washington D.C.
The geographical diversity of the collective is by design to place a distributed team in influential markets, Weismann says. This allows MAG to stay on top of innovation nationally, and even internationally, he notes. Three of the current 12 members are based in Dallas-Fort Worth.
MAG's current clients range from a UK-based global non-profit focused on fair labor and farming in Africa to a pet product startup to a large blockchain and Ethereum company.
The company's website highlights the goal of driving social impact through its services and describes its model as "more effective than a traditional agency, more cohesive than online freelancers." MAG is looking to chart a path in this new economy where the traditional agency model is breaking down along with a rise of contract creative work and freelancing.
Weismann took the time to speak with Dallas Innovates about what it means to focus on social impact, why the company is called a collective with members, and what MAG stands for.
Tell me about MAG Impact Collective — what does it do? It sounds like something different than a typical agency.
Definitely! MAG Impact Collective is a new business venture that is challenging the "traditional agency" model. On one end of the current "creative services" spectrum, you have the rise of the gig economy and on the other end, the tired and challenged big and bloated agency model. We felt the space was in need of something disruptive, clients in need of something better — a company centered around better servicing client's ever-changing needs in this new global, hyper-connected economy.
We are a membership collective that brings together experts and thought leaders in their respective fields — branding, strategy, marketing, and design — to match the right team at the right time to help solve real social issues. Members have proven themselves in their respective fields as consultants, founders of their own brands, and more. We are able to work with clients to help solve their brand, design, partnership, organizational leadership, and strategic problems.   
What does "MAG" stand for?
MAG stands for "Magnify, Accelerate, and Generate." We can help magnify your brand, accelerate progress, and help businesses and organizations generate true social impact.
Also, MAG is the initials of my mom, Michele Ann Garson, who I tragically lost to cancer a few years ago. She was Dallas, born and raised, a partner in her own CPA firm with my father and taught me so much about pursuing my dreams — giving me the confidence to do just that.
What is the Dallas connection beyond just being headquartered here?
Dallas is near and dear to my heart. I was born and raised here in Dallas, attending J.J. Pearce High School. I went away to California for college and lived there for about 10 years total. But I was anxious to get back to Dallas. I think what the city has done over the last couple of years in terms of development, social impact, and innovation has been incredible to witness but more importantly has improved the lives of so many locally as the city has continued to grow and flourish.
Dallas has one of the largest collections of Fortune 500 companies in the country and countless opportunities. I also think Dallas as a city at times has struggled with its own identity, and we have an opportunity to help it become a city not only of innovation, but (also) a steward of social impact — a leader in education, healthcare, nonprofit services, corporate social responsibility, diversity, and much more.
What exactly does the term "impact collective" mean?
Collective speaks to our model — a collection of experts, thought-leaders, and innovators. Our members have worked with some of the world's largest and most-influential organizations ranging from Adidas, to the White House, to the National Basketball Association, to the Supreme Court of Kenya. And, impact is what brings us all together and is the focal point of our work. Therefore, we have become the first-ever impact collective.
What does it mean to offer "social impact" for MAG clients?
It is not so much that we offer social impact to clients but that we can help them in the area of social impact. It's a bit of a nebulous space at the moment as many aren't sure what exactly constitutes social impact, and can feel unnecessarily exclusive. Not to mention, many companies are doing work that would constitute creating social impact and would even allow them to be considered a social enterprise but they don't even realize it nor consider themselves as such.
So we cast a broad net with the term social impact – any individual, company, or organization working to solve a problem that benefits the triple bottom line of people, planet, and profit. We work with companies to help them achieve their social impact goals, partner with organizations that can help further their mission, design and build lasting and resilient businesses that will endure the test of time to deliver and execute on their plans to change the world for the better through products, services, or support.
Can you provide examples of creating social impact for clients? What are the KPIs or other metrics around measuring social impact?
This is a great question, as the KPIs or metrics for measuring social impact are often challenging. But some examples of work we have already done to help clients create and generate social impact have been help the large education technology unicorn research, develop and launch a nonprofit entity to help further their mission, help a large blockchain company develop and implement a leadership framework internally that will allow them as a team to execute on their goals and mission, while striving to have a positive impact on the world, and helping a new start-up focused in the animal and pet product space create a brand and go-to-market strategy.
While of course there are the traditional ways of measuring social impact — numbers of communities served, revenue generated, people reached and serviced, etc. — we strive to help companies with a key metric: Are we solving real problems with solutions, or are we throwing solutions at potential problems?
Is there any reason why the people in MAG are referred to as members? Is this a side gig for the members or their main source of income?
We are a membership-based collective as our members are independent consultants and/or owners of their own small agencies. For many members this is definitely a driver of their main source of income, while for some members it enables them to continue to consult, collaborate, share knowledge/resources in a closed, vetted, member network of trusted individuals.
How does an expert in branding, marketing, design, or strategy become a MAG member? Is it by invitation or some other process?
Individuals interested in membership are more than welcome to apply via our website and go through our application process. Some members, especially our first 10 founding members, were invited, interviewed, and vetted for fit, skillset, reputation, and proven work experience. I personally met with each one of our first 10 members face-to-face before solidifying their membership (that led to quite a bit of travel! J
What are the short- and medium-term plans for the group? Long-term goals?
Short-term goals are to create a solid market presence in many of our key markets — Dallas, New York, and San Francisco — while educating businesses on not only the Collective, but on how we can help them create true, lasting impact by building resilient brands.
Our long-term goals include continuing to help shape the future of work. We feel companies face real challenges working with large, traditional agencies, and have a hard time keeping up new technologies and emerging start-ups. Therefore, they are looking for better suited, more malleable teams to help them achieve their goals.
And ultimately our long-term goal is to continue to help build a future we all want to see and wish to be a part of — a future that is inclusive, innovative, problem-solving driven, and respects both people and planet.

Get on the list.
Dallas Innovates, every day.
Sign up to keep your eye on what's new and next in Dallas-Fort Worth, every day.