Despite the ongoing pandemic, Dallas' creativity hasn't slowed down, and local artist Mariell Guzman is a testament to that. Together with artist Tyler Germaine, Guzman has created "Synthetic Aesthetic," a new interactive art exhibit located in the Art South Box that's curated by Art Tooth in Fort Worth's SoMA district.
As a mixed media painter from Mexico, Guzman is no stranger to color. She often takes inspiration from her heritage to explore the richness of color and diversity of artistic expression.
In collaborating with Germaine, a fellow North Texan who has a background in film and photography, the two artists hope that the piece will "transplant patrons to a technicolor jungle without the hassle of traveling internationally."
Guzman told Dallas Innovates that the inspiration for the project was around the idea that the human race has a parasitic relationship with nature in which we need it to survive, but we don't take care of it.
The jungle environment project is created of recycled and repurposed synthetic materials, along with foam, plastic, and other materials harmful to the environment. It's all packed inside an old shipping container to create "a fun installation" that "is also nature's worst enemy," Guzman says.
The art installation will be 'alive' 24 hours a day for patrons to view, along with the multiple interactive elements that they can experience while following a six-foot social distance guideline from other guests.
Despite creating the installation during COVID-19, Guzman and Germaine found it interesting to make the art piece while everyone needs to be distanced and public art viewing diminishes. They believe that art is best experienced by walking through an exhibit while physically interacting with sculptures.
But to keep safety measures, they created interactive elements that allow for a more immersive experience.
"I don't want to give away too much, but we're creating a conceptual piece regarding environmental issues," Guzman says. "I'm particularly excited about the fact that we're bringing in the element of sound. It will make this a much more immersive experience."
The sound element is on a 24-hour loop, and includes various environmental and human-made sounds that make each visit unique to patrons.
Guzman and Germaine additionally accounted for the time patrons visit—the exhibit is different when experienced with light from the sun versus light during the night.
"Collaborating with Mariell on this project has been an incredible experience," Germaine says. "Not only is this the largest project we've worked on together, but also one of the more experimental. It both challenged and freed us in a lot of ways to create something I don't think anyone's ever experienced before."
Until Nov. 25, patrons can experience the art in the outdoor space 24 hours a day at 125 S. Main St. in Fort Worth.
"We want to remind people that we do need to do a lot more to save our planet," Guzman says. "But also that nature is beautiful, and we should all love it for that."
Photo Gallery: Look inside Synthetic Aesthetic
All photos by Guillermo Tapio.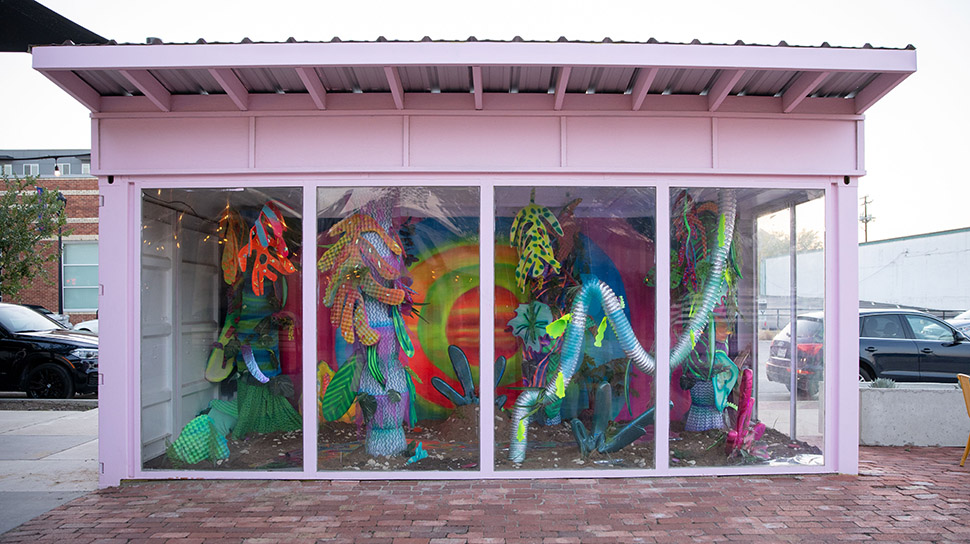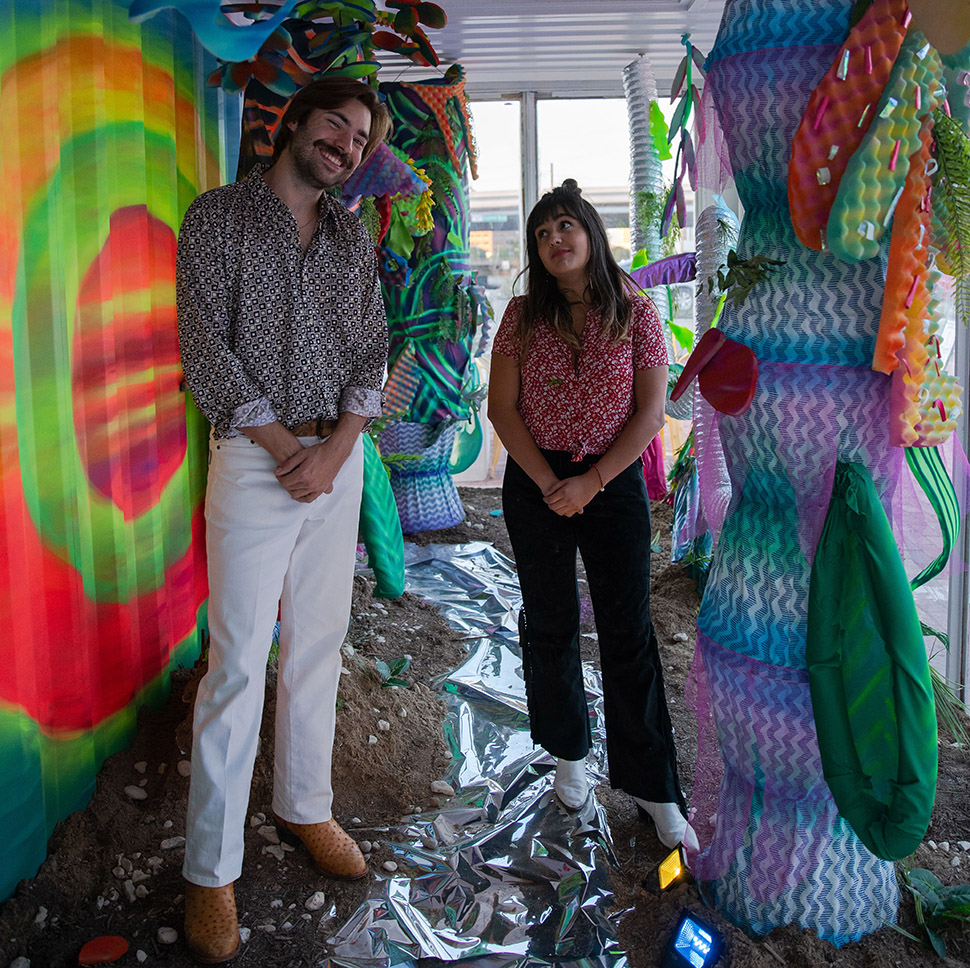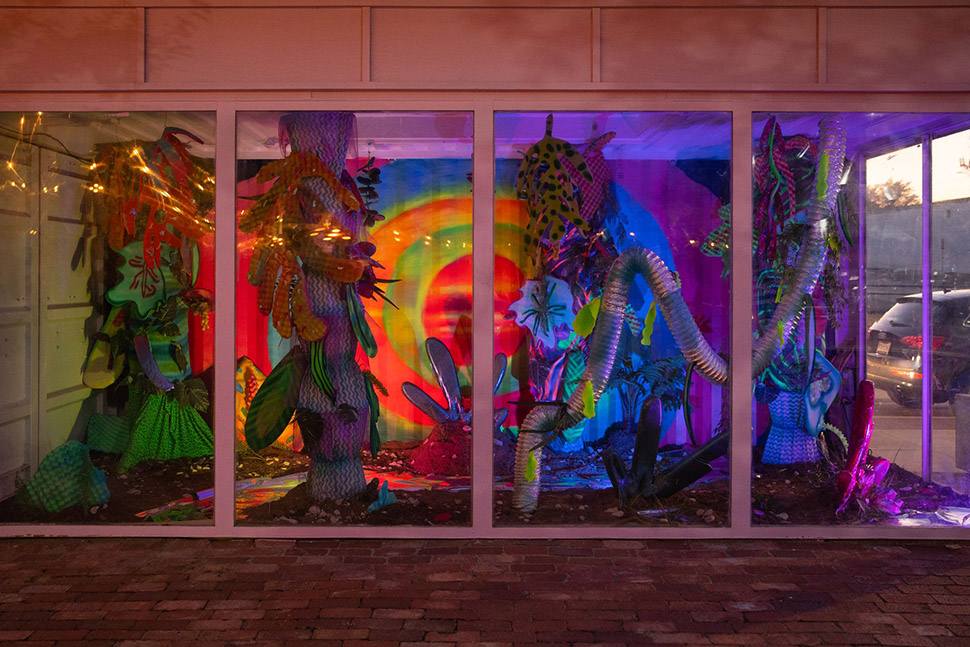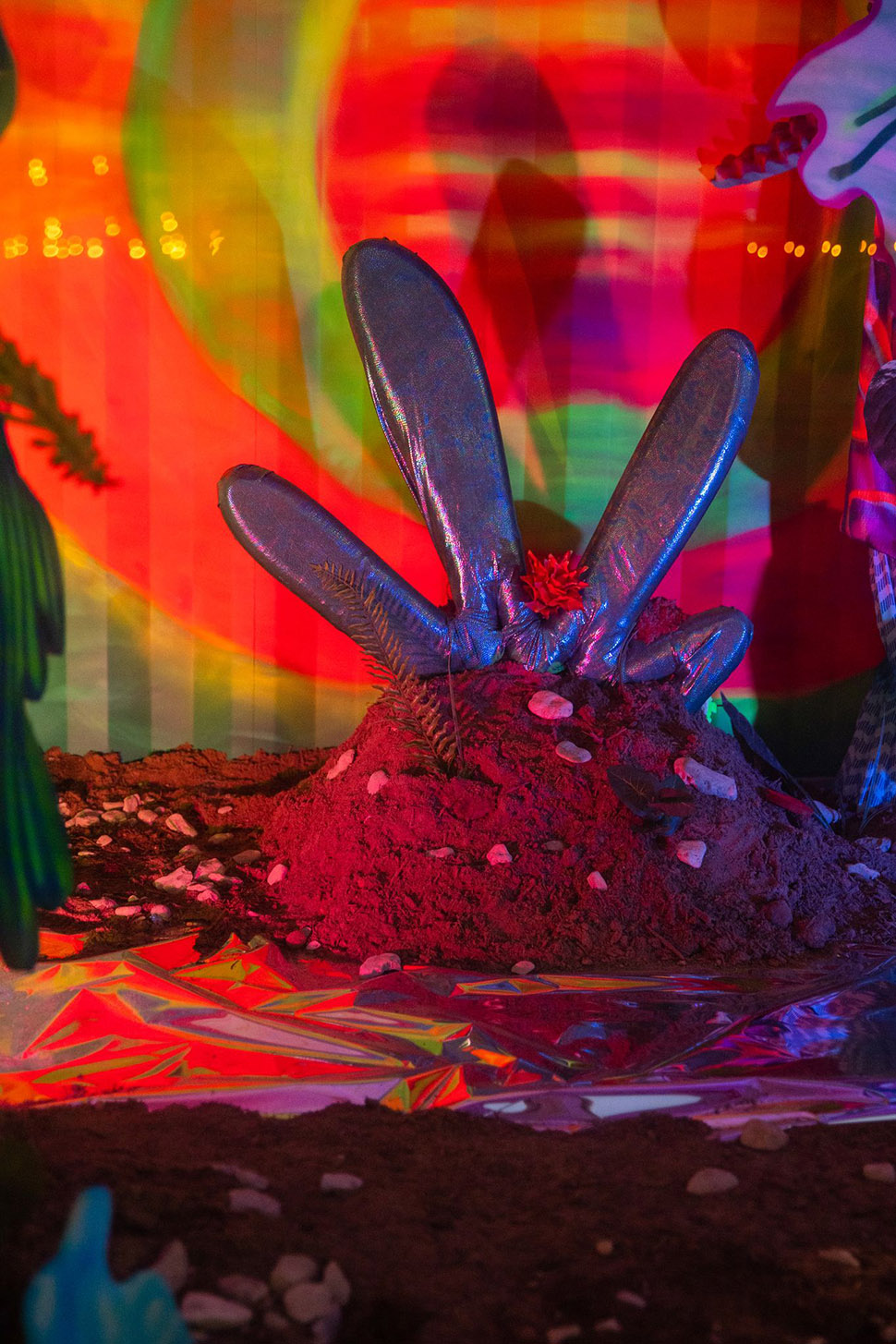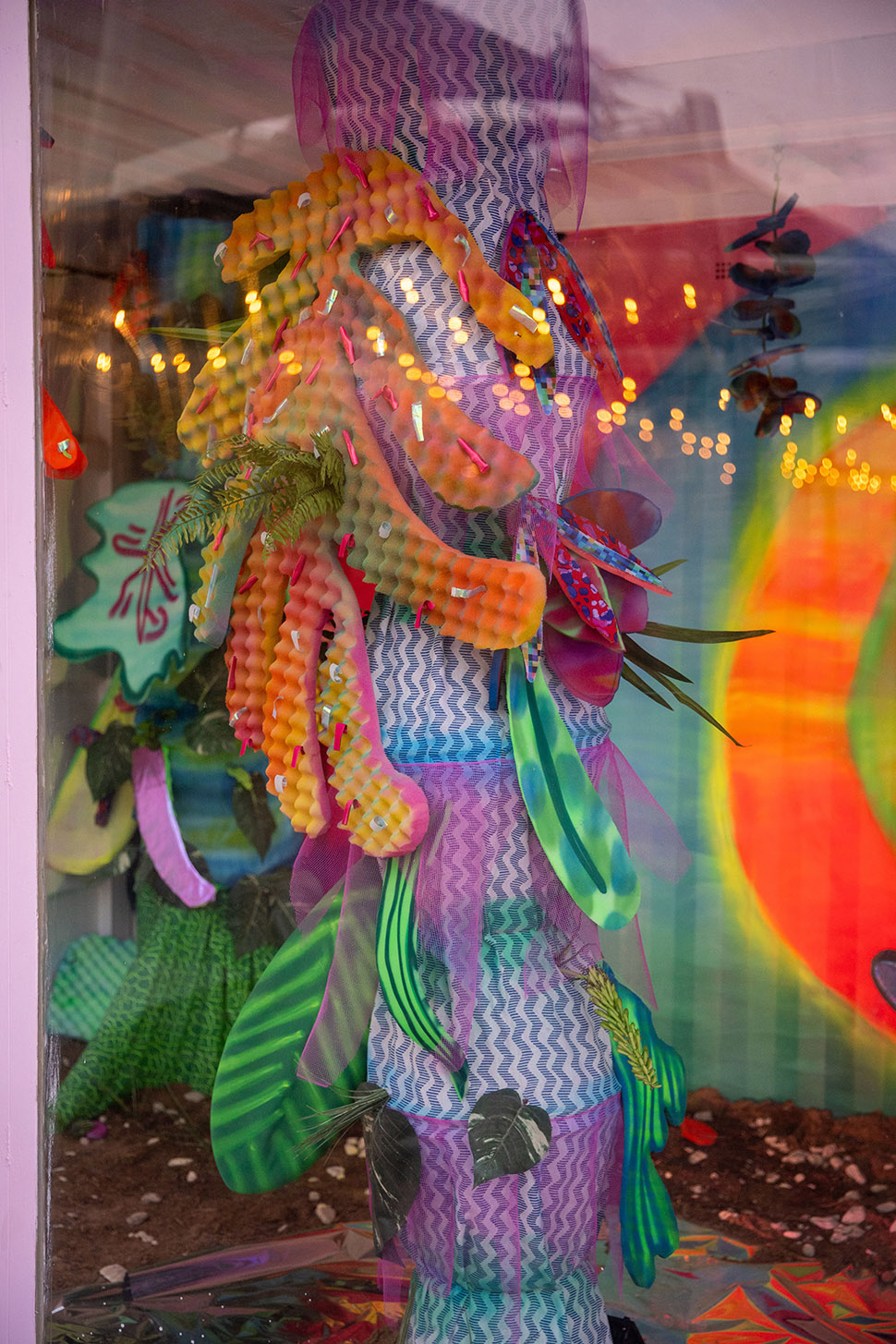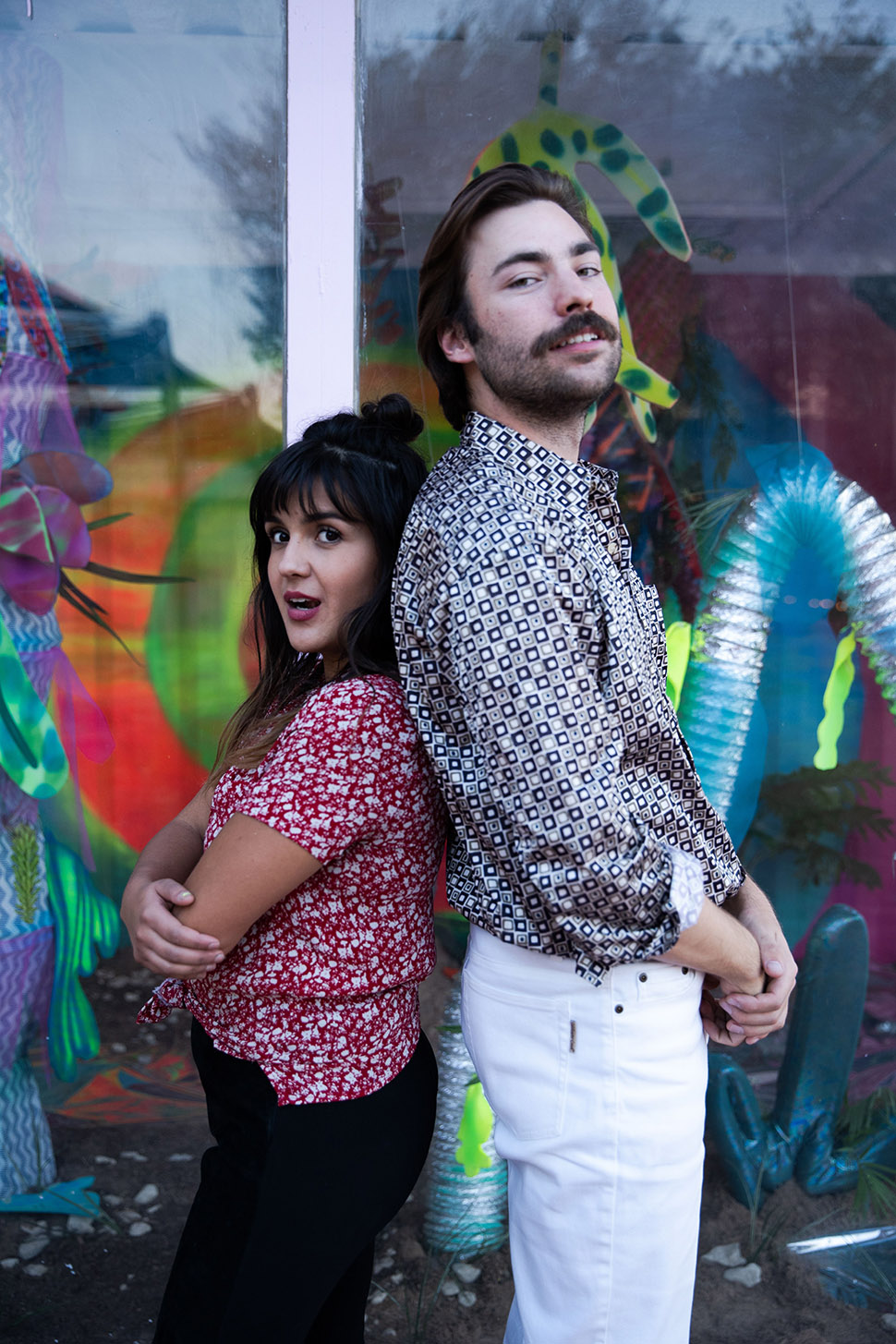 Get on the list.
Dallas Innovates, every day.
Sign up to keep your eye on what's new and next in Dallas-Fort Worth, every day.