Amazon is well known for its use of robots to speed package retrieval and delivery from its fulfillment centers in North Texas.
Recently, the company showed its support for students from five Dallas ISD robotics teams who have qualified for the VEX Robotics World Championship in Kentucky and selected two local schools to take part in its Amazon Future Engineer grant program.
Amazon surprised the young elementary and middle school students on April 12 with a $10,000 check to support the Dallas ISD's STEM department, and a behind-the-scenes tour of the Fort Worth Amazon Robotics Fulfillment Center. 
"It's great to see the real-world application of what our students are learning in the classroom about computer science and STEM," said Jeff Marks, director, Dallas ISD STEM-Computer Science and Technology program. "I think it's really fueled their passion to continue their studies and encouraged them to work hard for this upcoming Robotics World Championship,"
Robotics tours show how fulfillment centers work
The Fort Worth Amazon Robotics Fulfillment Center recently started offering tours to the public on weekdays to show customers exactly what happens after they click 'buy' online, according to the Fort Worth Star Telegram. You can book a tour of the Robotics Fulfillment Center on the company website. 
The VEX Robotics World Championship competition will be taking place from April 24- May 1, in Louisville, Kentucky.
The check from Amazon will play a large part in transporting the young finalists to the competition, which has five categories that qualifying teams can compete in: VEX IQ Challenge- Elementary School, VEX IQ Challenge- Middle School, VEX Robotics Competition- Elementary School, VEX Robotics Competition- Middle School, and VEX U. 
There will be more than 1,200 student-led teams from around the world competing in the VEX Robotics World Championship Competition. 
The tour showed robotics students how the skills they are learning for their competitions in school can be applied to the real world by major companies such as Amazon through unexpected ways like shipping and sorting. 
Amazon supports STEM education in Dallas-Fort Worth
"At Amazon, technology and innovation fuel our business, and we recognize the jobs of tomorrow require a stronger aptitude for STEM skills," Fort Worth Amazon Robotic Fulfillment Center Assistant General Manager Mark Hill said. "We're proud to support STEM education programs that equip and empower the innovators of tomorrow by honoring school districts like Dallas ISD that are taking great steps to ensure students' success."
The competing schools include: 
Winnetka Elementary School
Casa View Elementary School
Alex Sanger Preparatory
Dallas Environmental Science Academy
Robert T. Hill Middle School
Both Casa View Elementary School and Alex Sanger Preparatory have multiple teams competing in the upcoming competition. 
The teams also recently earned awards at the U.S. Open National VEX Robotics Championship on April 4-6 in Council Bluffs, Iowa. 
In addition to donating towards Dallas ISD STEM programs, Amazon also announced this month that two schools from the DFW area were selected among 100 schools nationwide to participate in Amazon Future Engineer, an American Future Engineer Robotics Grant program. 
Selected schools will receive funding for their first robotics program to start robotics clubs for students, a behind-the-scenes tour of the Amazon Robotics Fulfillment Center, and $10,000 in donations from Amazon to give students more access to computer science education in their schools. 
Amazon Future Engineer is aimed at inspiring 10 million students across the country, the company said. Selected schools from DFW include KIPP Truth Academy and Grapevine Colleyville Technical Education and Career Center (TECC). 
Amazon's fulfillment center tour impressed the students. 
"It was cool to see how the robots work and how synchronized everything operated without chaos," said Alexis On, a seventh-grader on the RoboBeasts robotics team at Robert T. Hill Middle School in the Dallas ISD.
Here's a photo tour of what Alexis and other DISD robotics team members experienced on their tour:
Photos Courtesy Amazon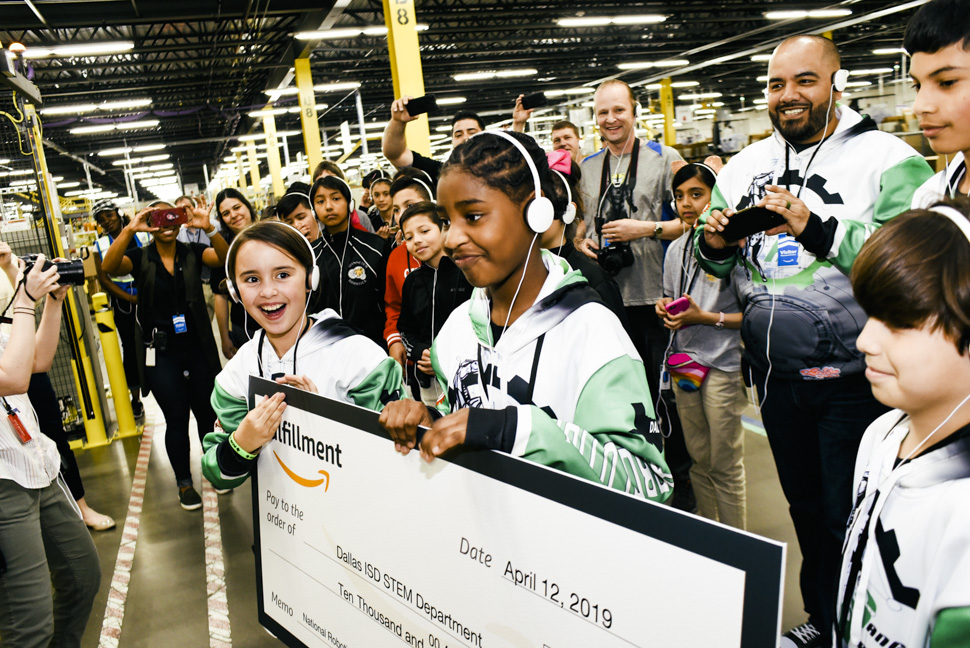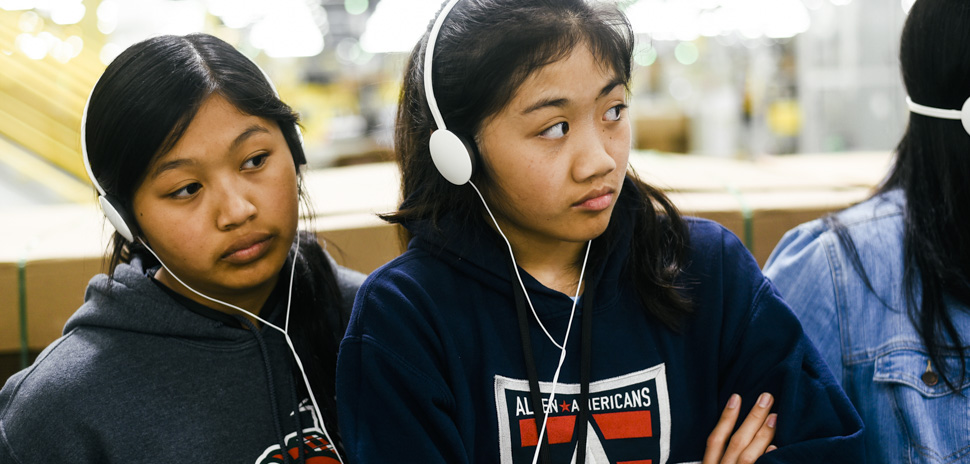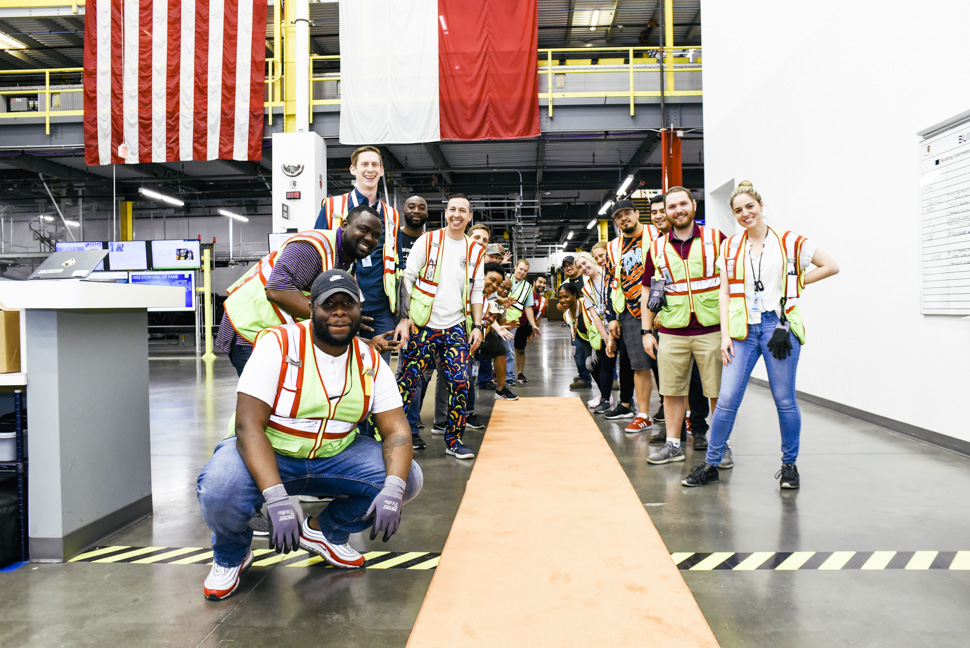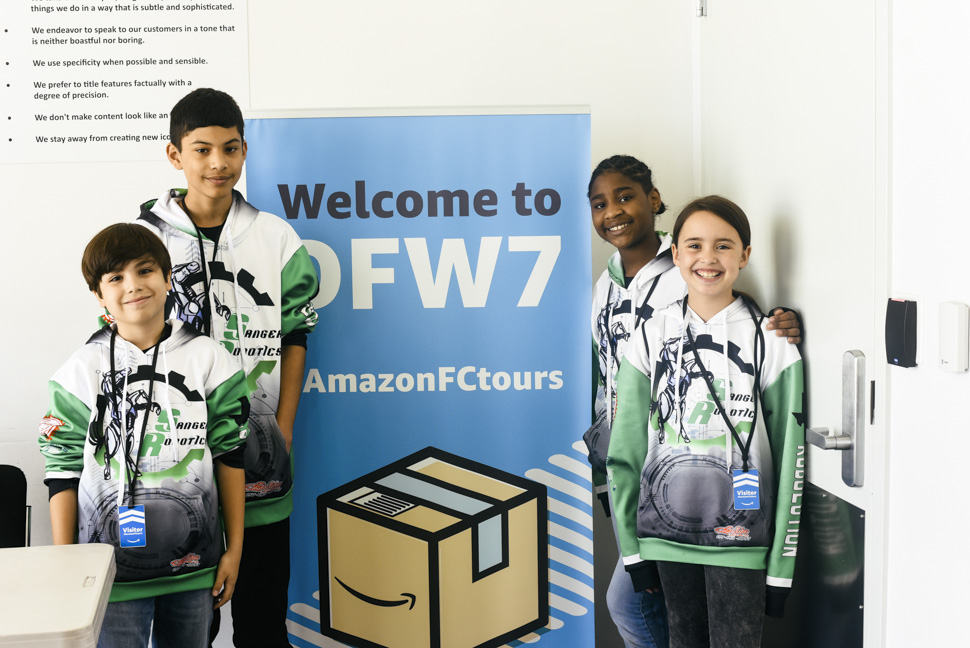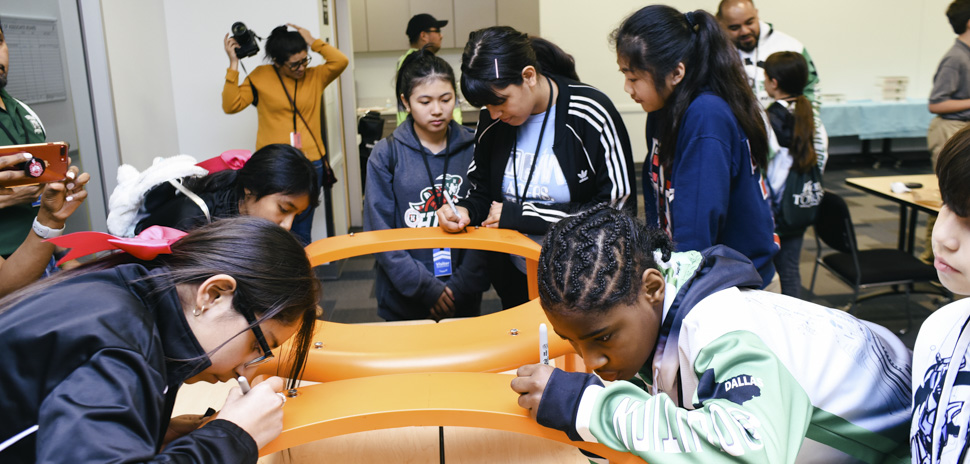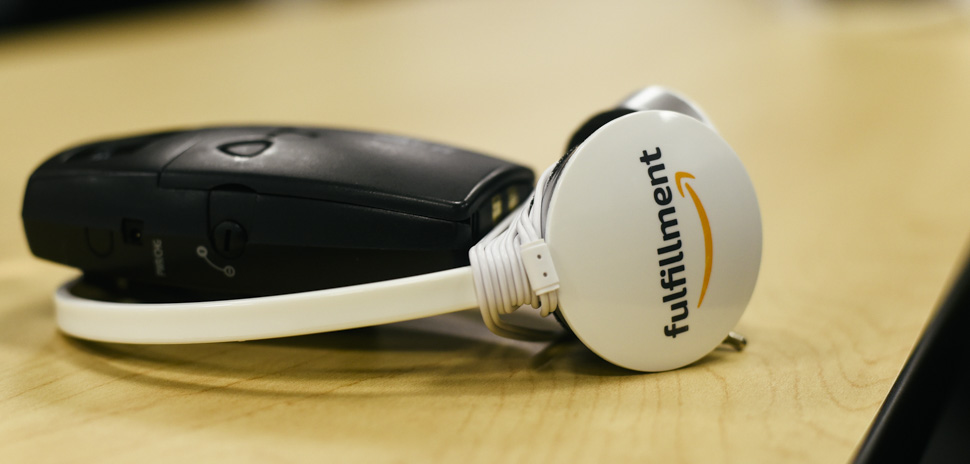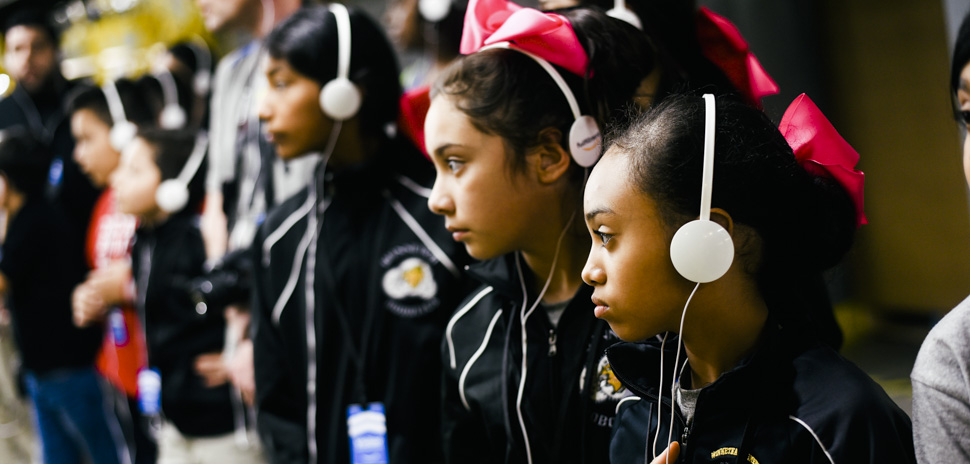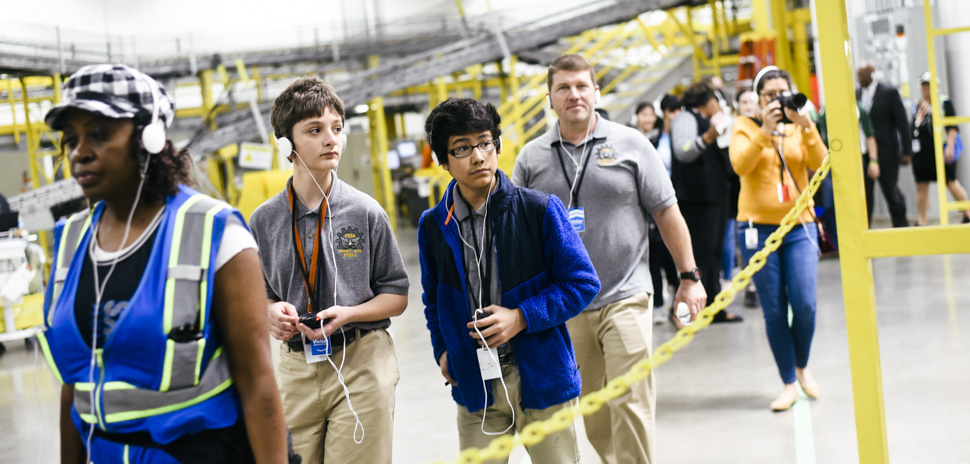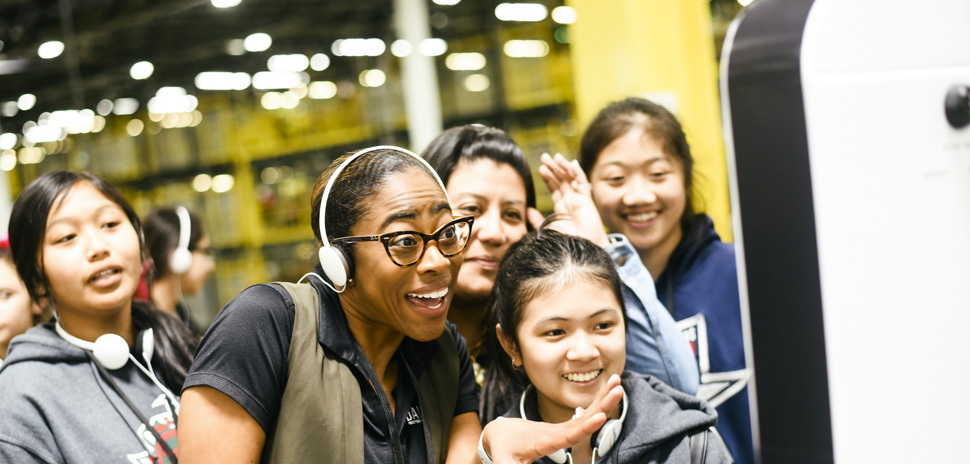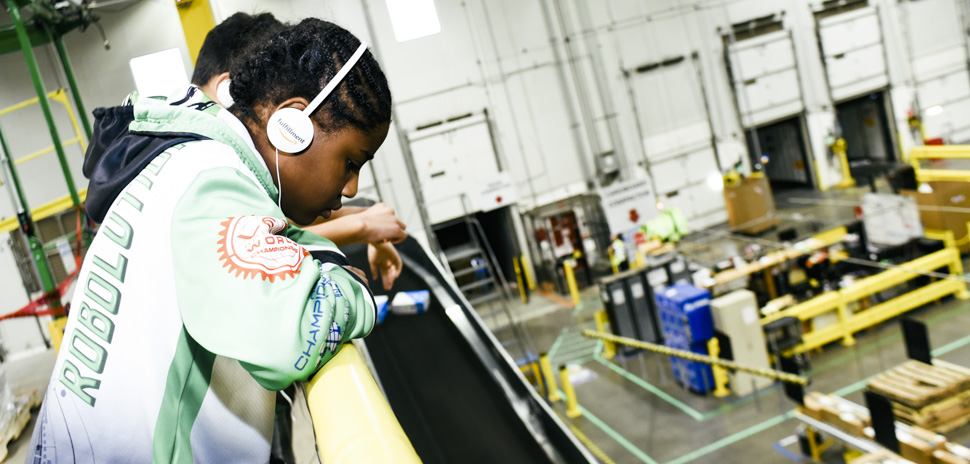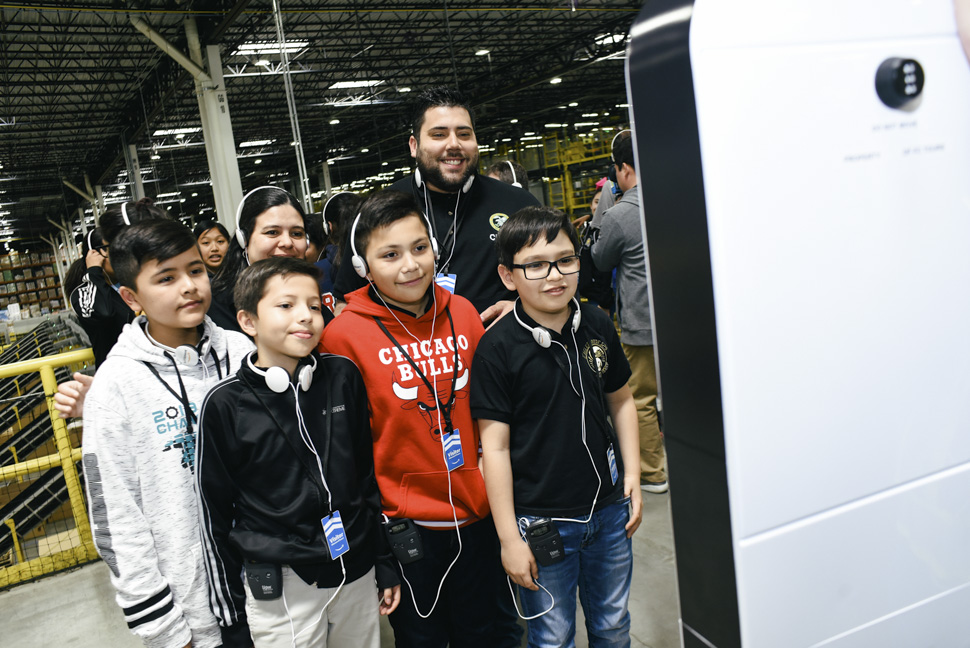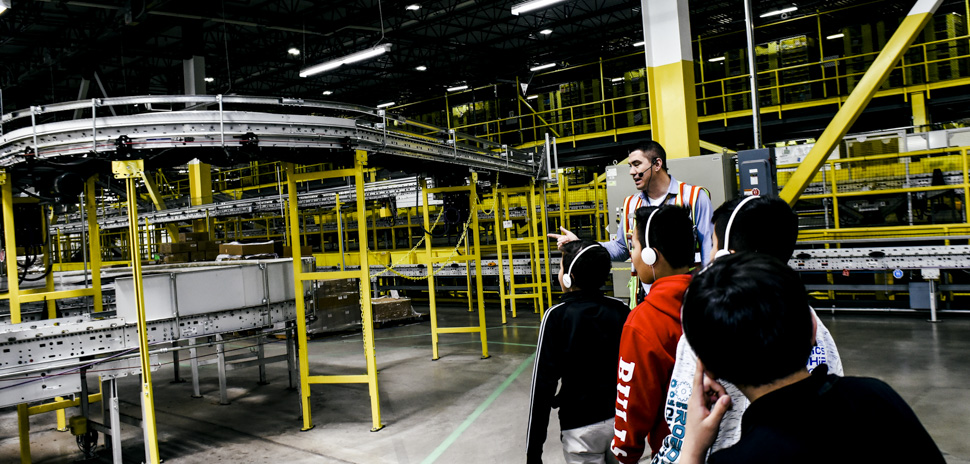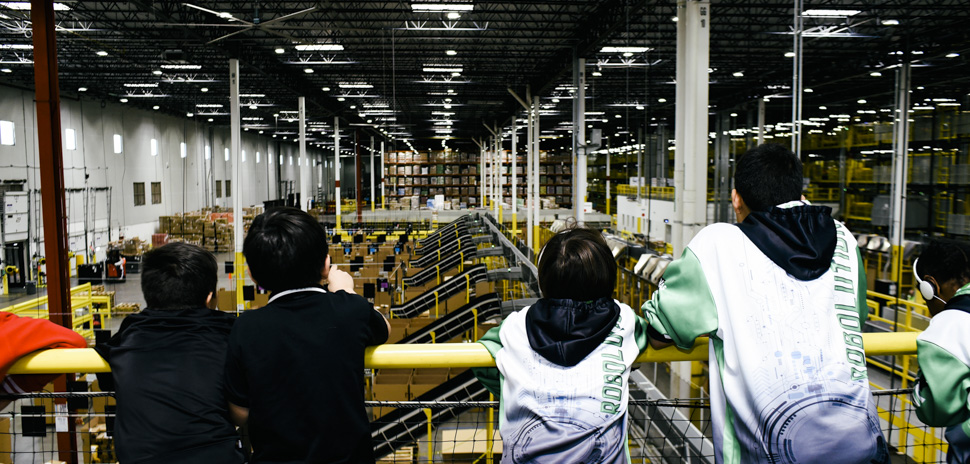 Get on the list.
Dallas Innovates, every day.
Sign up to keep your eye on what's new and next in Dallas-Fort Worth, every day.