A version of this story first published in the Summer 2020 edition of the Dallas-Fort Worth Real Estate Review.
---
When developing speculative industrial space, it's smart to build in features that will accommodate a variety of users. But keeping an eye on current trends, Hillwood has e-commerce tenants in mind for Alliance Center North 7, the latest facility in its industrial park in North Fort Worth.
The site chosen for the 800,000-square-foot Alliance Center North has direct access to Interstate 35W and is just minutes from ground hubs for both UPS and FedEx, plus expansion space for additional car and trailer parking or a connected campus. It also has reinforced foundations for a mezzanine level, which e-commerce tenants are starting to use. "It's almost like an office building inside of a warehouse," Creme said.
One of the biggest factors to consider for e-commerce users is worker amenities, said Tony Creme, senior vice president at Hillwood. "They have so many workers fulfilling orders—up to 10 times the employee count of traditional industrial," he said. "These workers need places to eat, good accessibility to the building, and areas for recreation."
---
READ NEXT  Upward & Onward: Development Moves Forward In Dallas-Fort Worth
---
But what really sets it apart is its adjacency to Alliance Park, a 165-acre green space that includes soccer fields, baseball fields, walking and biking trails, and other outdoor amenities. "It's a great selling point and a great lure for recruiting and retaining talent," Creme said. "The line is really becoming blurred between office and industrial, in terms of worker amenities."
Alliance Center North 7
Litsey Road and Beach Street,
Fort Worth
Delivering: Fall 2020
Even with the pandemic pause, Creme said Alliance Center North 7 and other Hillwood properties are attracting steady interest. "Not as many deals are getting signed, but we're doing weekly showings and getting daily RFPs for our buildings and land sites," he said. "Some are e-commerce and food storage interest is picking up—we're seeing more of that. We're also seeing some manufacturing inquiries; one of the outcomes of COVID is a reshoring of manufacturing.
"Dallas-Fort Worth, being at the northern end of the state, closer to the rest of the country, with access to great airports and being such a large, expansive area, is well positioned to continue to grow throughout the pandemic. It's further fueling the growth of the industrial market here." 
Renderings provided by AllianceTexas: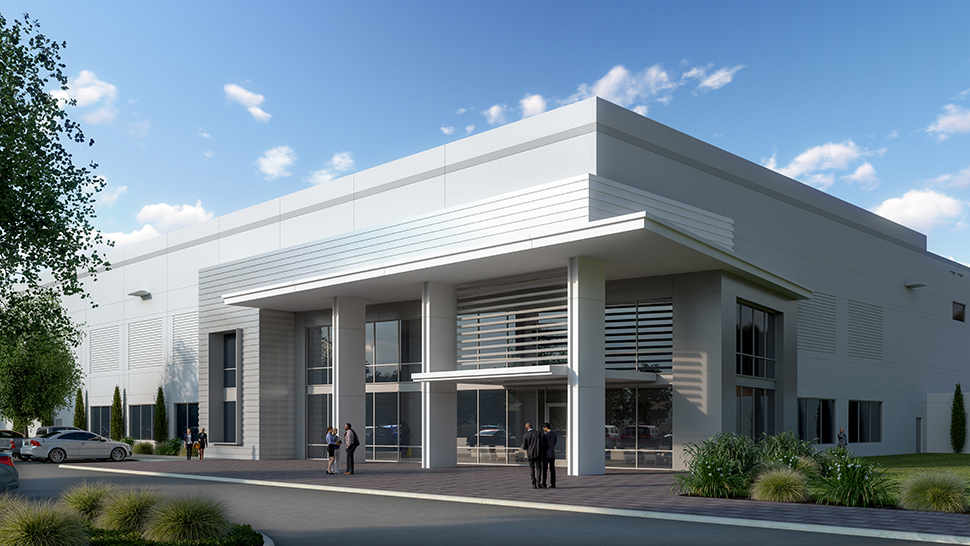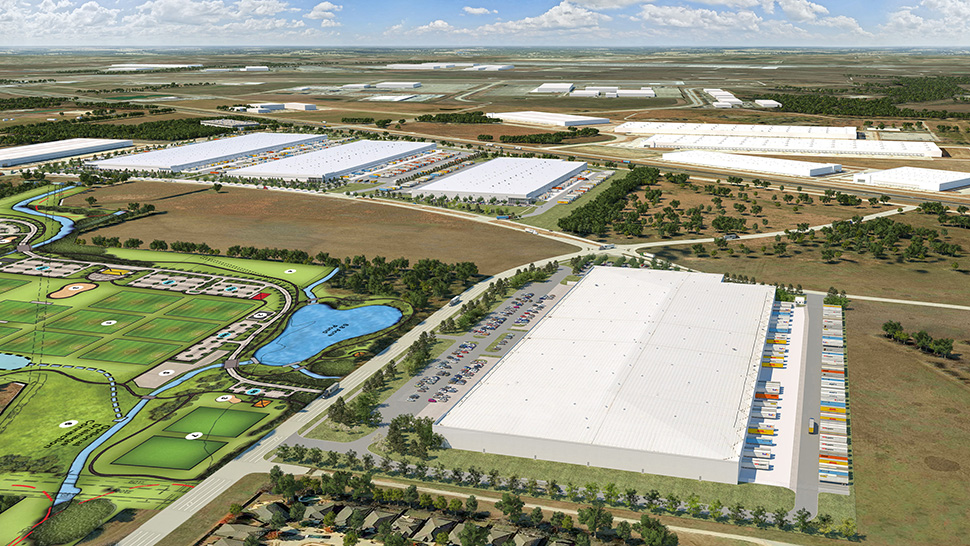 Anatomy of a Deal
Here are four other notable projects underway:
URBAN OFFICE
The Link
2601 Olive Street, Dallas
Delivering: Fall 2021
Read more.
SUBURBAN OFFICE
Phase IV, The Star
Cowboys Way, Frisco
Delivering: Late 2021
Read more.
MIXED USE
Weir's Plaza
Knox and Travis streets, Dallas
Delivering: Fall 2021
Read more.
REDEVELOPMENT
Pegasus Park
3000 Pegasus Park Drive, Dallas
Delivering: Spring 2021
Read more.
Ben Swanger contributed to this story.
---
Read the digital edition of Dallas Innovates' sister publication, the Real Estate Review, on Issuu.
Sign up for the digital alert here.

Get on the list.
Dallas Innovates, every day.
Sign up to keep your eye on what's new and next in Dallas-Fort Worth, every day.