Uber on Tuesday announced that it has expanded it UberEATS business to a new, standalone app that will make food delivery even easier in Dallas.
It's the first time Uber has launched a separate app outside the ability to request a ride, the company said.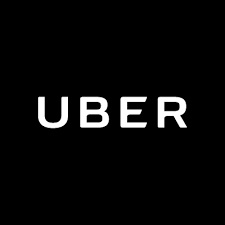 Uber said the EATS app features a new delivery service, with deliveries now available from 10 a.m. to 10 p.m., seven days a week from almost 100 Dallas restaurants. Among the restaurants available are HG Sply Co., Unleavened Fresh Kitchen, East Hampton Sandwich Co., Pakpao, El Bolero, Bolsa Mercado, Monkey King Noodle, Oddfellows, Empire Banking Co., SPIN! Neapolitan Pizza, and Rex's Seafood.
In a release, Kyle Brooks, director of marketing and president of East Hampton Sandwich Co., said: "We're excited about the partnership with UberEats, a platform where we can connect with more customers and still provide the high quality, handcrafted sandwiches, salads and chowders our fans love."
In Dallas, the UberEATS app is available in downtown, Uptown, Bishop Arts, Deep Ellum, Design District, Oak Lawn, Highland Park, University Park, Knox-Henderson, Lower Greenville and Lakewood areas.
It's also available in Houston, San Francisco, Los Angeles, Chicago and Toronto, Uber said.
San Francisco-based Uber said the its existing UberEATS service — five to seven dishes from top restaurants in as little as 10 minutes — is now available in Dallas as the Instant Delivery option in the UberEATS app and that it will continue being served from 11 a.m. to 2 p.m.
Uber said the app is available from the iTunes and Android app stores.
---
For a daily dose of what's new and next in Dallas-Fort Worth innovation, subscribe to our Dallas Innovates e-newsletter.