LEADING ARCHITECTS, DEVELOPERS, AND EXECUTIVES DISCUSS USER PERSPECTIVES ON OFFICE SPACE

In the past, workers would move to where the jobs were. These days, it's the companies that are chasing employees. In a brain-based economy, they've learned they must locate their businesses where workers want to live — and provide the kind of work environment top talent requires. From downtown Dallas and Uptown to new "suburban-urban" mixed-use projects in Richardson, Plano, Frisco, and beyond, developers are striving to incorporate amenities that reflect the ever-changing work culture. We gathered a panel of leading architects, developers, and business executives to discuss user perspectives on office space — how things have changed, what trends are driving these changes, and where we're headed. The roundtable discussion was moderated by Christine Perez.
PART 1: Goodbye, Cubicles of the '90s: Trends and Tech in Office Space Planning
PART II: Trends and Tech in Office Space Planning Part 2: Health
A version of this article first appeared in print in the Dallas-Fort Worth Real Estate Review, Winter 2015.
---
THE PANELISTS
Let's begin by getting a summary of your roles within your organizations.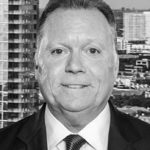 MIKE BERRY: I actually wear two hats. Hillwood has just launched a new division called Hillwood Urban to try to build here in the core of Dallas, downtown and Uptown, on some sites we already own in Victory, along Woodall Rodgers, and off Turtle Creek, where we're building our new campus and headquarters. We're also developing a project in Frisco called Frisco Station, which is a highly dense, urban-style, mixed-use project. We're also continuing to develop Alliance Town Center, a 900-acre, mixed-use project within Alliance. So, we've got our footprint spread throughout the North Texas region.
---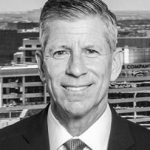 MANNY FERNANDEZ: I'm the managing partner of the Dallas office of KPMG. We've got about 1,500 employees here in Dallas, and we just moved into our new office at KPMG Plaza at Hall Arts at the end of July. I also chair the Economic Development Committee for the Chamber.
---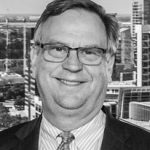 DUNCAN FULTON: I'm CEO and co-founder of GFF Architects, formerly Good, Fulton & Farrell, and we're a 125-person firm headquartered in North Texas, but we've got a national practice. I personally spend about a third of my time on projects, a third of my time managing the firm, and a third of my time answering, "Hey, you got a minute?"
---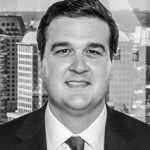 PAUL ROWSEY IV: I'm vice president of office development for RED Development. I office here in Dallas, but our corporate headquarters are in Phoenix, Arizona. I'm leading a project here called The Union Dallas. It's located between Field and Akard streets, just north of Cedar Springs Avenue.
---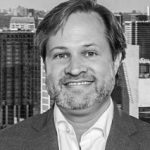 CALVIN CARTER: I'm the founder and CEO of Bottle Rocket. Bottle Rocket is a full-service mobile solutions provider to large, global brands. We build the mobile solutions, apps, and strategy around them and engineer everything for companies like Starwood Hotels, Chick-fil-A, NBC, and all of the NBCUniversal brands like Bravo and Syfy, MacKenzie, PetSmart, Qdoba, and Jack in the Box. The vast majority of our work is for large, established businesses that are trying to build a great app experience or mobile solution for their customers, prospects, or employees.
---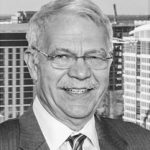 BOB MORRIS: I'm president and CEO of Corgan. We're a 77-year-old architectural firm. I've been with the company for 37 of those years. We're based in Dallas and have eight offices in total: six in the U.S., including Dallas, and two internationally. Our aviation sector here locally has been involved in the newly renovated Love Field and the work out at DFW Airport going on. Some of the great projects we've worked on recently include State Farm at CityLine, the Toyota at North America headquarters, and the Kubota headquarters. We also are involved with mission-critical data centers, of all things. I know where Siri lives. We've done large data centers around the country and the world. We also have a healthcare practice that just recently helped complete the new Parkland Hospital. We have an education practice that does a tremendous amount of schools, particularly K through 12. We've done 60 schools in Frisco alone.
---
You mentioned parks and green space. What are you guys doing with regard to the Katy Trail?
ROWSEY: When we talk to the city and they were explaining their plan for the trail system, there was a natural void between where the Katy Trail ends and the American Airlines Center, and I know there's a current plan for it to continue to go south. We said, "We're going to be doing offsite improvements anyway. We're going to have sidewalks. We have Tom Thumb on the north side of our site. Why don't we help in whatever way we can and work with the city to create at least our part of a connecting piece from Victory Park to the Klyde Warren Park, and then from Klyde Warren south wherever it needs to go to loop back up?"
We talk about transportation. We talk about mobility, whether it's bike lanes, jogging paths, the trolley, DART, or light-rail. And then there's traditional vehicular traffic as well. How do we merge all those things and work together as developers to create a better environment that creates an innovation district, not just an innovation place? How do we create an innovation district? And I think that's really what's going to help continue to attract people Uptown and downtown … we're a community standing together who has a common goal.
FERNANDEZ: Can I ask a question of the developers? How are you seeing Dallas development planning better, worse, or efficiently, compared to other cities? Are we doing a good job in Dallas in planning for the environment that is multi-use? Are we differentiating ourselves? I know Klyde Warren Park is a great add-on to connect Uptown and downtown, as an example.
"There was a time when the transportation planning, place-making, and all that—you'd hear about it through Greater Dallas Planning Council or at AIA, but now you're reading about it in letters to the editor."
Duncan Fulton
BERRY: I think if you just look in the last decade and look at an aerial photo or an oblique shot of this area 10 years ago and fast-forward to today, I mean, that tells you a lot. I think it's amazing what has happened just in a few short years.
FULTON: I think one of the most remarkable things is the degree to which all those issues are now of interest to the general public. There was a time when the transportation planning, place-making, and all that — you'd hear about it through Greater Dallas Planning Council or at AIA, but now you're reading about it in letters to the editor. You're reading about it in regular editorials. The way that conversation has elevated in the last five years is really remarkable, as people have seen the benefits of places like Klyde Warren Park and regeneration in the city.
MORRIS: And it has happened so almost organically, if you will. We all remember how unpopular DART was when we were just talking about the concept and getting communities behind that, and now it's an incredibly successful system — the notion of public and private partnerships that have come together to develop the Arts District, Klyde Warren, Main Street, Bishop Arts, and places like that.
FULTON: And you've got the philanthropic community now funding planning grants because of the value of it that you see in the city — folks like the Real Estate Council Foundation. It's really remarkable.
MORRIS: The quality as a culture center with the museum, downtown, and all the performance centers — it's just a texture of the downtown communities and how wonderful they are for people who live and play and now work here.
Let's wrap things up with a closing statement from everyone.
BERRY: At the end of day, you heard a lot of exciting things that are happening, both inside the walls of buildings and outside the walls. The challenge for a developer now is to try to anticipate and accommodate structurally and physically the flexibility and the demands of a variety of types of companies that are trying to create those spaces to attract the best and brightest, but it all comes back to amenitization of everything. It's amenitization of the interior space and with Klyde Warren Park and Katy Trail and DART and other things, whether it be hard infrastructure or soft. You've got to amenitize what's happening outside the space, too.
FERNANDEZ: With the right real estate development concepts, I think we are just another additive as to why North Texas is going to continue to be the fastest-growing region. It's going to attract not only workforce from other states that come to Dallas, but also other corporations and regional centers that come to Dallas and the North Texas region. Real estate plays a big part in that, along with transportation and roads, educating, the airport, and all of those other good things.
FULTON: You're seeing a lot of things that we used to see in hotels and leisure environments make their way into the workplace because people are living in a more multi-mobile way. They want to play some at work, and they want to work some while they play, and if you're in workspaces, you've got to accommodate that.
"I think young people understand when they're in a place that's been manufactured. And they don't like it."
Paul Rowsey
ROWSEY: I think it's the walkability and the authenticity of these amenities. We've brought all of our retail down to the street level, and we've created an open green space. And what we really want to do is open our development to the city around us and not to make it an endemic environment that feels like it's been created for us. I think young people understand when they're in a place that's been manufactured. And they don't like it. So I think it's important to take in the city for everything it has and invite that into your development, and I think you'll be rewarded in that recruiting and retention.
CARTER: I'd say from the perspective of a small, high-growth business in a competitive environment, I can say confidently that working very hard to produce an exceptionally special and unique space for us to do our work in has been immensely valuable in building that success. Frankly, it has defined who we are as a business now, and it will continue to define who we are in the future, and that was a realization I think we had in the last couple of years, especially with the space we have now. And being in what I believe is an increasingly culture-based economy and culture-based environment, the space becomes exceptionally important because it is essentially the vessel that embraces our culture.
It's our responsibility as developers and business owners and leaders in our community to lean into that trend and in the envisioned future, so every brick we lay, every square foot we design, every acre we develop, we need to find a way to ratchet it up a little bit, take more chances, try things out, and not do it the same way we did it even a month ago. Even if there are small movements, let's always be making small tilts to lean into the next thing, because that's the only way as a group we're going to support each other to push our entire community forward.
"The toughest part is the uncertainty in the future, as rapidly as the future is changing."
Bob Morris
MORRIS: All the things we're talking about with the amenitization space and providing the right things to support people yields productivity and brand. It drives all that. I think we're doing a great job with individual buildings and in communities as a whole in Dallas, driving that forward. The toughest part is the uncertainty in the future, as rapidly as the future is changing. I don't think any of us really know what will be out there in a decade as we plan these communities. As we plan these spaces and these buildings, how can we think about the flexibility and the adaptiveness, the nimbleness of that thing that we're doing today, and how it might be able to adapt to tomorrow?
CARTER: I got one more: in a lot of other cities the conversation of collaborative space has become very important. Companies like WeWork, where smaller businesses or even large businesses that want to have a small footprint, are like a Facebook-style environment — co-working spaces. So businesses like WeWork are really changing. I wouldn't say transforming across the board, but they are changing the various things that business owners have as options. I don't think it's as important in Dallas as it is in other cities, and I don't know why that is, and I don't know if that even matters. But I think it's interesting. If we were in Austin or New York or Denver or whatever, we would probably have talked about that. But it didn't come up. Is the lack of that in our conversation okay, or is that an opportunity not yet explored?
FULTON: It's going on. There's an RFP floating around right now for a seven-story co-working environment. You've got Granite doing things like purchasing the old West End Market specifically to develop co-working office space. We're seeing it happen on both coasts, so it's going on. The developers are doing a lot of that thinking. It's one of those manifestations of what the millennials want. It's all part of that question that people are devoting their design attention to, a slightly different issue in this cycle.
READ MORE
Goodbye, Cubicles of the '90s: Trends and Tech in Office Space Planning
Trends and Tech in Office Space Planning Part 2: Health
---
For a daily dose of what's new and next in Dallas-Fort Worth innovation, subscribe to our Dallas Innovates e-newsletter.