TreeHouse, a sustainable home product company, recently unveiled its "home of the future" at NorthPark Center.
Through May 31, shoppers at the Dallas mall can get a preview of the eco-friendly home products that will be available at TreeHouse's Dallas store opening June 1. 
The Hill Shopping Center store at Walnut Hill Lane and North Central Expressway will be the first "energy positive" retail location in the country meaning it will insert energy back into the Dallas electrical grid. 
The Austin-based sustainable home store also announced Monday that it will be opening another location in Plano this fall. 
Many of TreeHouse's investors are in Dallas, according to Jason Ballard, founder and CEO, which was among the reasons for opening a store in this region. 
"Dallas has been supporting TreeHouse for a long time, and this our chance to show some love to Dallas," Ballard said. "As a retail company grows up, we need to prove to run a region and not just a store. We're super excited to be in Dallas."
Not only is TreeHouse reinventing home improvement by improving ecological factors, but it also aims to improve human health. The company uses a research-based and vertically-integrated approach to its products and services.
"Homes are more than shelter. They speak to us as expressions of ourselves." 

Jason Ballard
Ballard said he wants this to be the first "energy happy" home store and will offer products such as solar panels, a Tesla Power Wall, and other products that will make more out of less.
"Homes are more than shelter," Ballard said. "They speak to us as expressions of ourselves."
While studying biology at Texas A&M University, Ballard knew he wanted to make a difference in the environmental ecosystem.
Each product for the store is designed to build a better home.
Among the products being showcased at the NorthPark model home is the WaterHawk smart showerhead that has a real-time water usage display while you're showering and displays the temperature of the water so you know when it's reached your desired temperature, which helps reduce waste.
Another product is the A Haiku L Series ceiling fan, which exceeds Energy Star efficiency ratings and is quiet.  
Ballard said he wants his company to reach out to as many homes as soon as possible, as fast as possible.
"How do we touch 100 million homes as fast as possible? We need to grow as fast as we can," Ballard said. "In 20 locations, we can touch 10 percent of homes in America. We kind of have to move in a hurry. We don't have 100 years to figure this out. We are currently making decisions to help the future."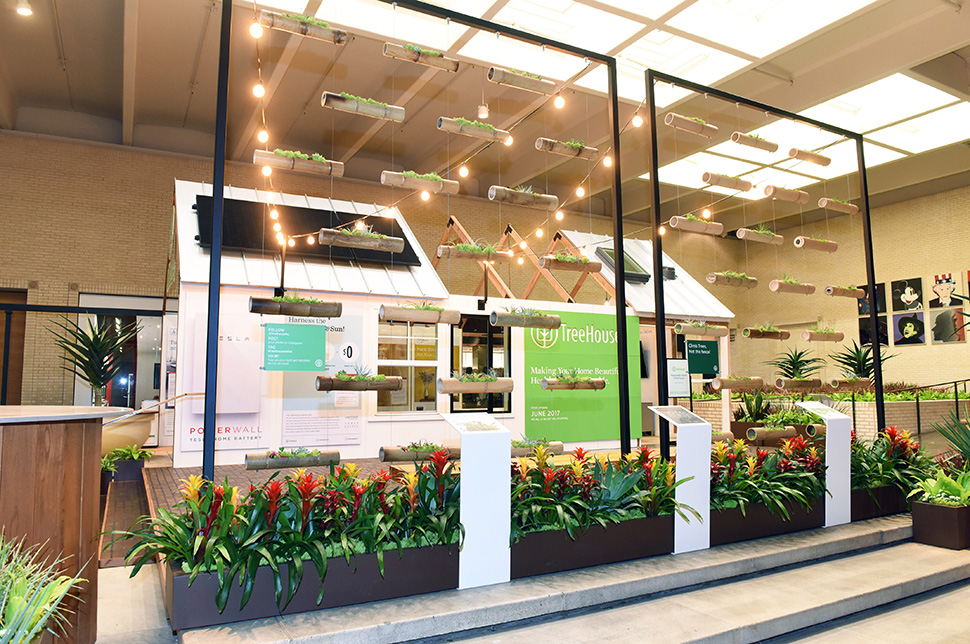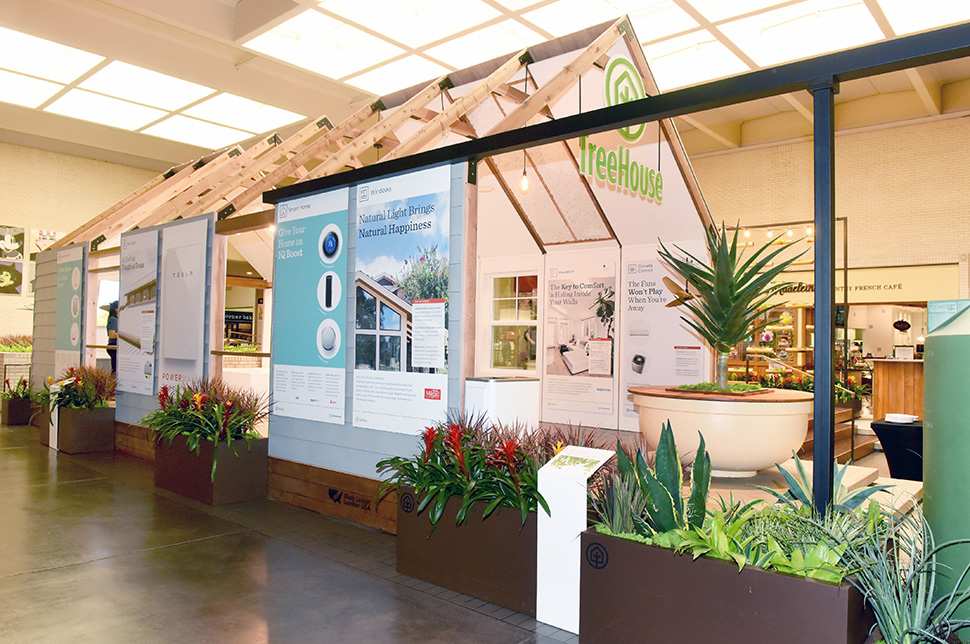 ---
Delivering what's new and next in Dallas-Fort Worth innovation, every day. Get the Dallas Innovates e-newsletter.