TIAA was founded in New York more than 100 years ago by Andrew Carnegie to help teachers retire comfortably. Today it serves millions of global clients across industries — and it's adding a location in Frisco. It's also readying a platform in cyberspace, where Mr. Carnegie will live on, as an avatar.
"Everyone is experimenting with LLMs to see how they can be leveraged in business," said Swatee Singh, chief data and AI officer. "And we heard in forums and on calls that a major pain point for people is trying to find specific information in the mass of content on the website."
Her team set to work on a solution that would function in a secure environment — incorporating the large language model, ChatGPT, into the TIAA-verse so that when someone asks a specific question, Mr. Carnegie has the right answer. The prototype is being tested for accuracy as the list of potential use cases grows.
"Customer service is first and foremost — helping people get the answers they need when they need them. But that's just the beginning. We can also add value in other ways — like hosting guest lectures with wealth advisors."
It would serve two audiences — its millions of clients and TIAA's employees.
Onboarding, mentoring, tech talks, study groups — these are all potential ways to benefit from the technology, the company says. And just like Andrew Carnegie created TIAA to benefit teachers, education will be a huge component. Employees will be able to use it to cross-train or up-skill — a natural evolution of a program started in October 2022.
"In the fall, TIAA launched 'the guild' for employees looking to learn a skill outside of their day-to-day job," said Tieisha Smith, head of tech partnerships, acceleration and cultural transformation. Over 1,600 associates have completed the program, and roughly 100 of them have earned industry certifications."
Tony Arent, based in Lewisville, is one of those associates. He works in TIAA's National Contact Center and joined the company's Data & AI guild because of his personal and professional interest in the topic.
"As a guild member, I'm learning how the use of data and evolution of AI may be useful tools to better serve our clients," said Arent. "The access to knowledgeable colleagues and insights gained will definitely enhance my role in omnichannel authentication, in addition to feeding my curiosity on this growing technology."   
Recruiting is another business function that stands to benefit from the TIAA-verse, something the company is doing a lot of as it builds a digital client experience lab at the Frisco Star. A $58 million capital investment—it will house roughly 2,000 employees working hybrid schedules. People can tour the new space when the TIAA-verse goes live. The beta version is built on OpenAI and needs to be tested against other LLMs. Part of that effort is to ensure accuracy and adherence to guidelines and guardrails.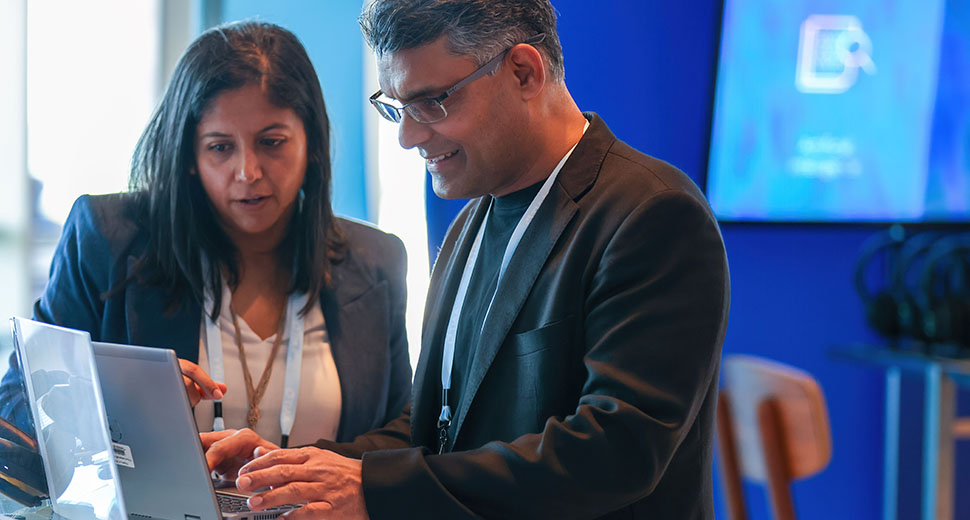 Two trends inform TIAA's approach: platform preference and life span. Today's youth likes engaging in the virtual world; and it's expected that five-year-olds will live to at least 100 years of age. That means the message around retirement has never been more important.
Soon it will be more accessible than ever too. The TIAA-verse is expected to roll out in the second half of 2023, and the Frisco customer experience lab is scheduled to open in 2024.
Voices contributor Nicole Ward is a data journalist for the Dallas Regional Chamber.

Get on the list.
Dallas Innovates, every day.
Sign up to keep your eye on what's new and next in Dallas-Fort Worth, every day.