"This year, more dunks mean more equitable futures."
Katie Edwards
Chief Impact Officer and President
Mavs Foundation
.…on the Dallas Mavericks teaming up with TIAA for the 2022 "Dunks for Equity" program.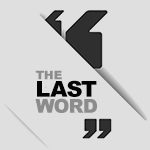 The next time you see Luka Doncic slam home a dunk at a Dallas Mavericks game, he'll be doing more than helping his team win in the new NBA season. He'll also be scoring $50 to help create opportunities for young adults across Dallas-Fort Worth.
TIAA and the Mavericks are teaming up on Dunks for Equity, a program supporting educational and professional equity for all. 
For every Mavericks dunk this season, TIAA will donate $50 to the Mavs Foundation that will go to two local nonprofits: Year Up, a tuition-free  job training program for young adults in Dallas-Fort Worth that aims to bridge the economic divide; and Dress for Success Dallas, which strives to move women closer to gainful employment and economic independence.
"The Mavericks are proud to partner with TIAA to make a real difference," Edwards said in a statement. "We hope this gives MFFLs [Mavericks Fans for Life] even more reasons to cheer, knowing that together we're making the DFW community stronger."
Dunks for Equity tipped off Wednesday at the Mavs' season opener against the Phoenix Suns, and will continue all season long. Each Mavs dunk will add $50 to the program both at home and on the road.
Laura Turner, TIAA's head of corporate social responsibility, says the program is part of TIAA's Be The Change platform. 
"We're proud to work with the Mavericks to bring change to our community," Turner said. "From eliminating racial divides through THE HUDDLE to teaching financial education at GEM events, we're honored to continue the work of social justice and equity."
TIAA is the official retirement partner of the Mavericks, as well as a charter partner of Mavs Take ACTION!
For more on what's new and next in North Texas, check out Every Last Word.

Get on the list.
Dallas Innovates, every day.
Sign up to keep your eye on what's new and next in Dallas-Fort Worth, every day.