Update: Gozova received more than 2,000 requests in less than 36 hours since its announcement on Feb. 17. The company delivered more than 180 firewood bundles in the first two days—picking up donated and company-purchased wood and driving throughout Dallas-Fort Worth to families who submitted online. 
Gozova continued its firewood distribution initiative on Friday, Feb. 19, with a day of giving. In an effort to increase impact and provide more to those in need, Gozova filled a trailer full of firewood supplied by Chase Cocanower from C&C Services and parked it in front of Tulips Fort Worth for direct community pick up.
They ran out—1,500 pieces of firewood—in less than three hours.

That led to a second community-based day. The crew at C&C is working through the night to cut wood and prep for tomorrow: On Saturday, Feb. 20, Gozova will again be supplying firewood outside of Tulips Fort Worth (112 St Louis Ave, Fort Worth) from 11:30 a.m. to 4 p.m. The initiative represents three local businesses coming together in an unlikely trio to help those close to home.
---
Original Story:
As North Texas, and the rest of the state, continues to try to operate amidst the winter storms, Fort Worth-based moving and logistics startup Gozova is responding to the overwhelming cry for warmth in its hometown.
Gozova—which operates under the motto to "move anything, simply"—is delivering free firewood to anyone in extreme need across Dallas-Fort Worth. The team put out a call-to-action for volunteers and drivers. It's currently coordinating, connecting, and dispatching the community members to local families across the region. They're also handling the logistics for those who want to donate wood to be delivered.
Priority goes to people without power. Gozova has a request form available on their website that can handle same-day deliveries.
Priority goes to people without power. If anyone is unable to pick up supplies for themselves, Gozova has a request form available on their website that can handle same-day deliveries.
The move is in response to extreme, unprecedented weather conditions Texans have faced head-on this week. As CNN reports, more than 3 million customers in the state are without power, with more ice and low temperatures ahead on the forecast. And many more have experienced rolling blackouts.
Dallas-Fort Worth hit its coldest day in 72 years on Tuesday—the record low temperature was recorded at minus 2 degrees. A delivery service like Gozova becomes critical, as the Weather Service issued a warning that most roads were too dangerous to drive.
"As a child, I grew up in Bosnia and our family went through some very dark times during the war. It was our community of friends, families, and neighbors that helped each other during those times to ensure that we all survived beyond the devastation," Gozova Founder Goran Krndija told Dallas Innovates.
"This moment is no different. If we are capable of helping, we will do so. This is the time for us to unite and help each other in any way we can. At Gozova, it has always been our mission to grow a business that puts people first."
Gozova is a growing startup built on a simplified process of moving and logistics. As on-demand transportation continues to expand across industries, Gozova wants to appeal to 2021 users. Its differentiating factor in a largely stagnant industry is a simple promise: to move anything, of any size.
Gozova's process relies on a platform that connects customers with a professional that's available to perform a same-day or pre-scheduled delivery. The team describes its personalized approach as one that's in the hands of the customer—everything is controlled by the end-user in an app that features a driver map, payment, and tipping. 
In addition to delivery, Gozova services include labor-only assistance, event set-up or break-down, donation drop-off, retail pickup, and junk removal.
Since Gozova was launched by Krndija when he was attending UT Arlington in 2016, the startup has seen 253 percent year-over-year growth.
Up next is a rapid expansion across Texas and beyond, with the plan to launch in 12 new markets in 2021. In addition to Dallas-Fort Worth, Gozova's services are available in cities like Denver, Tampa, Orlando and Nashville.
"Gozova is the underdog," President and COO Gabe Deale, who has been overseeing growth, says. " We are a young startup, but we haven't let the success of larger companies deter us. We've used our competitors' gaps as inspiration to move forward in the industry. Gozova is fulfilling a need that has always existed but never had a solution. By approaching the problem with the latest technology, we are changing the game."
But first, the company wants to demonstrate its mission in action: To request firewood, go here.
GALLERY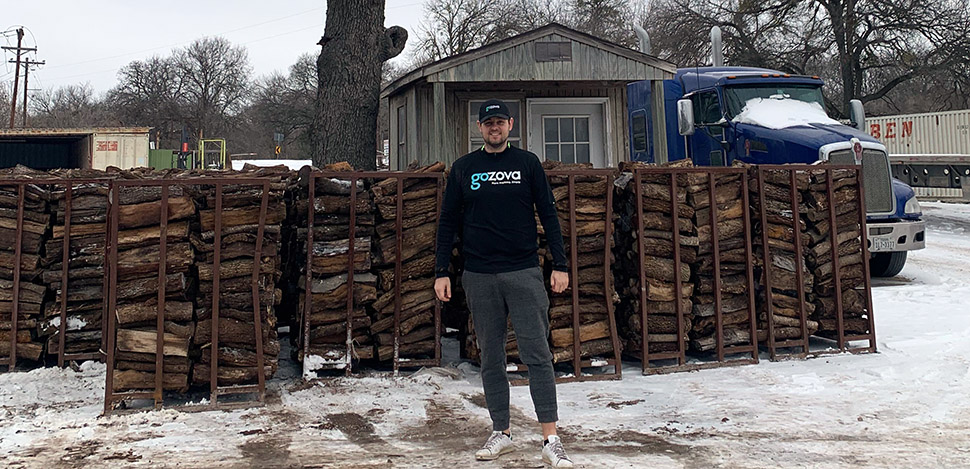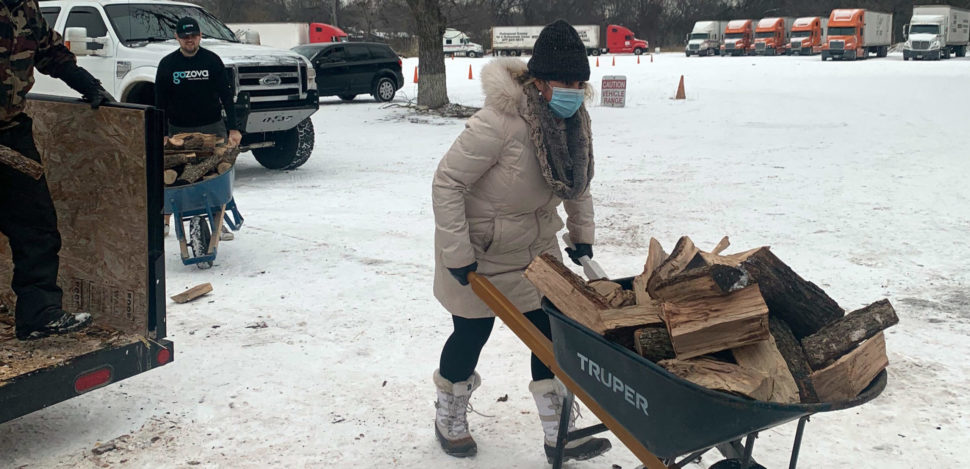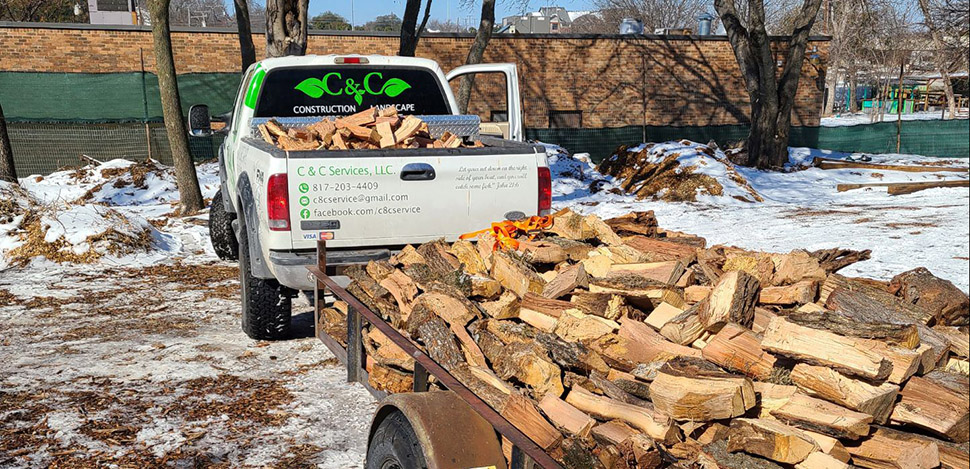 Get on the list.
Dallas Innovates, every day.
Sign up to keep your eye on what's new and next in Dallas-Fort Worth, every day.