"Not only did our productivity increase, but last year was the best year we've ever had."
Josh Berthume
Founder, CEO, President
Swash Labs
.…on his Denton ad agency's marking one full year of 4-day work weeks, via WFAA.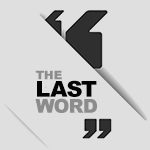 A year ago, Berthume and his 12-person Denton ad agency adopted a 4-day, fully remote work week—a move covered at the time by WFAA. The station's Jason Wheeler checked back with Berthume this week to see how the last year went.
"We work a 32-hour week. And we made that change without any reduction in pay or benefits for anyone," Berthume told WFAA, with the move paying off in productivity, "almost zero" job turnover, and improved morale.
"I'm seeing it in my people," he told WFAA. "And if you think about the way a normal work week goes, there's a drag at the beginning and drag at the end. And… if it's not burnout, it's exhaustion just from dealing with the structure of a job where you work 40, 50, 60 hours a week."
The bottom line?
"You've got to be a whole human being outside of work," Berthume said. So far, that's working out well for both him and his employees—on the job and off.
For more of who said what about all things North Texas, check out Every Last Word.

Get on the list.
Dallas Innovates, every day.
Sign up to keep your eye on what's new and next in Dallas-Fort Worth, every day.