"There's money to be made in unsexy niches."
David Evans
Managing Partner 
Sentiero Ventures
.…on entrepreneurship, via LinkedIn.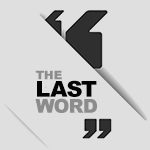 Writing on LinkedIn, Evans links to an intriguing AIGA Eye on Design story: "We Spoke With the Last Person Standing in the Floppy Disk Business."
According to the article, the long-ago-and-faraway floppy disk is "more in demand than you'd think," as the founder of FloppyDisk.com could tell you. (He's selling floppy disks, floppy drives, and disk transfers like—well, maybe not like hot cakes. That would involve syrup, which you'd probably want to keep far away from anything floppy.)
It got Evans thinking.
"I remember reading an article like this a few years ago about the last typewriter manufacturer," he writes on LinkedIn. "Love this story for a couple reasons:
1) There's money to be made in unsexy niches
2) Just follow your customers: "In the beginning, I figured we would do floppy disks, but never CDs. Eventually, we got into CDs and I said we'd never do DVDs. A couple of years went by and I started duplicating DVDs."
"So much focus is placed on being innovative and cutting edge," he adds, "that we neglect the pure entrepreneurship narrative: find a need and fill it."
For more on what's new and next in North Texas, check out Every Last Word.

Get on the list.
Dallas Innovates, every day.
Sign up to keep your eye on what's new and next in Dallas-Fort Worth, every day.