Michael Kelly
Co-Founder
Resolute Future
.…on how founders need to filter to find advice that's right for them, via LinkedIn.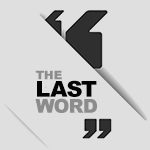 Kelly, a former VP of investments at JP Morgan Chase Bank, co-founded Dallas-based Resolute Future in July 2021 with a goal of "democratizing access to resources for founders." Currently in prototype with a beta release planned, the startup's Entrepreneur Ecosystem app connects founders to free resources from universities, accelerator programs, charities, city economic development programs, and corporations. There's also a filtered search engine with paid resources relevant to a founder's business.
Entrepreneurs need to filter things out—which is why Kelly believes founders can ignore great advice at times.
"I hear a lot of founders get paralyzed because they don't know how to apply advice/feedback," Kelly wrote recently on LinkedIn. "If that's you, keep this in mind. There's a lot of great feedback that is irrelevant to you. It is up to you to understand what feedback is for you right now, what feedback should be set aside for later, and what feedback is meant for a different audience."
So when can you ignore great advice? When "you understand why it's not meant for you," Kelly writes.
For more of who said what about all things North Texas, check out Every Last Word.

Get on the list.
Dallas Innovates, every day.
Sign up to keep your eye on what's new and next in Dallas-Fort Worth, every day.