Ryan Groth
Director of Operations
Repurposed Materials
.…on how the Forest Hill company repurposes often unlikely things to give them an entirely new consumer life, via WFAA.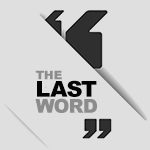 A company south of Fort Worth is innovating something most people would just be end-ovating—by finding new lives for all kinds of things that would otherwise be dumped in landfills.
WFAA's Jason Wheeler checked out Repurposed Materials in Forest Hill and found that it sells old bowling alley wood to be turned into tabletops and shuffleboards; worn-out street sweeper brushes to become back scratchers for zoo animals; tossed-out RV skirting that can become fence windbreakers for cattle; and more.
Groth told Wheeler the location at 5703 Crawford Lane in Forest Hill is "open to the public," so if you're interested you can do your own repurposing. Currently on offer are a round parachute; lots of rolls of used conveyor belts;  50 rope pieces in blue with "white tracers"; steel I-beams; steel railroad rails; 8-foot-long sections of concrete storm drain pipe; an old wooden wine barrel; wood guardrail posts; and lots more.
Forest Hill's Repurposed Materials is one of six locations in the U.S., and it gets all this stuff from schools, governments, and companies, WFAA said. There's even an Instagram page that shows how a lot of their materials have been repurposed. 
You can watch WFAA's story by going here.
For more of who said what about all things North Texas, check out Every Last Word.

Get on the list.
Dallas Innovates, every day.
Sign up to keep your eye on what's new and next in Dallas-Fort Worth, every day.