"Language models like ChatGPT will complement the workforce—not replace it—so talent of the future should be well-versed."
Aaron Millstone
President, Digital Transformation Services 
NTT DATA Services
.…on the impact on AI language models on the workforce.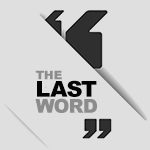 Plano-based NTT DATA is out with its annual Innovation Index research, which calls out "increasing investments in employee skills and experiences to build and retain a more modern workforce." The research also looks at the importance of "creating high-quality employee experiences," an increased focus on "business resilience," and more.
"Being prepared for the future means creating resilience in both people and organizations, and organizations must invest in that resilience," Kim Curley, VP of workforce readiness consulting at NTT DATA, said in a statement. "With intelligent technologies taking on countless tasks, embracing upskilling and reskilling creates a more resilient and adaptable workforce."
The intelligent tech on everyone's minds these days—language models like ChatGPT—has some people worried that it will snag their jobs. But Curley and Millstone say that instead, people should be more concerned about keeping pace. 
"With accelerating automation and adoption of AI, the workforce must keep pace with tech advancement," Millstone said in the statement. "Without skills investment, organizations could lose on the unique experiences, talents, and perspectives their employees bring to the table that help shape and accelerate their company's growth."
You can see all the insights in NTT Data's Innovation Index by going here.
For more of who said what about all things North Texas, check out Every Last Word.

Get on the list.
Dallas Innovates, every day.
Sign up to keep your eye on what's new and next in Dallas-Fort Worth, every day.