"How to study and mitigate bias in AI systems is a fast-moving area, with pockets of researchers all over the world making important contributions."
John Howard, Ph.D.
Research Fellow and Biometrics Expert
SMU's AT&T Center for Virtualization
.…on SMU launching a new lab to quantify and minimize bias in artificial intelligence systems.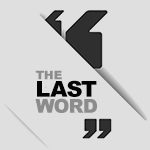 It's hard to be human without having biases. Apparently, it's just as hard for AI systems—since they're programmed by humans themselves. 
That's why SMU has launched ISaBEL, a new lab within its AT&T Center for Virtualization. 
The goal of the Intelligent Systems and Bias Examination Lab is to quantify and minimize bias in artificial intelligence systems. It will explore how AI systems—like facial recognition algorithms—perform on a wide range of diverse people. The lab will investigate ways that bias can be reduced in these systems through cutting-edge research, standards, and other peer-reviewed studies.
"Labs like ISaBEL will help ensure these breakthroughs make their way into the products where they can do the most good and also educate the next generation of computer scientists about these important issues," Dr. Howard said in a statement.
Where do AI algorithms go wrong? Incomplete data and flawed information can be programmed into automated systems, leading to unintentional disparities in how different demo groups are treated. That can lead to unequal treatment in everything from airport security lines to criminal sentencing guidelines and more, SMU says.
Pangiam is the lab's first industry partner
ISaBEL will pair both industry and academic research to pursue its mission. The lab has already found its first industry partner in VIrginia-based Pangiam, a global leader in artificial intelligence. The lab plans to seek additional industry partners "to submit their algorithms for certification."
"SMU's AT&T Center for Virtualization is the perfect place to work on these issues with its focus on cross-disciplinary research, education and training, and community outreach," Center Director Suku Nair said.
The effort is vital, SMU says, in order for the industry to gain trust with the public as AI systems become more and more a part of American life.
"Both artificial intelligence and computer vision, which enables computers to pull information from digital images and videos, are quickly evolving and becoming increasingly accessible and adopted," the university noted.
For more on what's new and next in North Texas, check out Every Last Word.

Get on the list.
Dallas Innovates, every day.
Sign up to keep your eye on what's new and next in Dallas-Fort Worth, every day.