"We call it economic gardening. You plant the seeds, you help them grow, and then you hope that they'll want to stay here."
Jason Moore
Executive Director 
Mansfield Economic Development Corporation
.…on an incubator space to be featured in Hoque Global's $50M mixed-use development in downtown Mansfield, via Dallas Business Journal.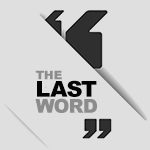 Dallas' Hoque Global plans to build a $50 million mixed-use development in downtown Mansfield, the DFW suburb south of Arlington, with 249 residences, nearly 12,000 square feet of retail, office, and restaurant space, and a nearly 8,000-square-foot civic plaza, the DBJ reports.
In a conversation with Moore and Todd Tonore, Mansfield's Mayor Pro Tem and Chairman of the Historic Downtown Mansfield Revitalization Subcommittee, the DBJ explores how "one of the oldest historic downtowns" in North Texas is about to get rebuilt.
And one of those ways is through an incubator space that's part of the project.
"Getting a small business started [is difficult], and yet, most of our businesses in the United States are technically small businesses," Moore tells the DBJ. "That's where a lot of our GDP comes from. So how do we foster that growth?"
That's where the economic gardening comes in.
"You have those amenities and things for them to want to stay here and grow, and we've seen that with several of our companies," Moore adds. "They've offered to partner with us on these innovation spaces because they want to continue to see that for other companies in the city."
For more on what's new and next in North Texas, check out Every Last Word.

Get on the list.
Dallas Innovates, every day.
Sign up to keep your eye on what's new and next in Dallas-Fort Worth, every day.