"Every brand deserves a chance to enter the market and find success."
Cheryl Durzy
Founder and CEO 
LibDib
.…on LibDib's incubated brand MICO Tequila graduating to California and Texas distribution through Grand Prairie-based distributor RNDC.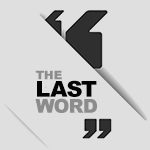 Last September, we wrote about how LibDib was partnering with Grand Prairie-based Republic National Distributing Company to launch LibDib@RNDC Texas. Its goal was to be the "Airbnb of alcohol distribution" in the Lone Star State—giving makers of boutique craft beverages access to RNDC's Texas-wide distribution system. 
San Jose, California-based LibDib is a tech provider and wholesale distributor of alcoholic beverages. Via its proprietary marketplace, LibDib is available to any wine or spirits maker for three-tier distribution.
Its most recent incubation graduate is MICO Tequila, a Los Angeles craft startup that LibDib hooked up with a national membership club retailer, who suggested that MICO create a custom 12-pack of tequila seltzers. That led to success, and eventually to MICO graduating to large-scale RNDC distribution—in California through RNDC and in Texas through LibDib@RNDC.
Though MICO is an L.A. startup, the same opportunity is available to spirits startups in Texas, Durzy notes. For more info on how LibDib@RNDC Texas works with makers and suppliers, click here.
"The MICO graduation story is the core of our LibDib mission," said Cheryl Durzy, Founder and CEO of LibDib. "It's also the reason we chose RNDC as our key partner. MICO proved themselves through a lot of hard work and focus."
You can read how MICO went from a craft startup distillery to big-time distribution in this LibDib blog post.
For more on what's new and next in North Texas, check out Every Last Word. 

Get on the list.
Dallas Innovates, every day.
Sign up to keep your eye on what's new and next in Dallas-Fort Worth, every day.