If golf can turn into gamified entertainment at venues like Puttery and BigShots, just imagine what you can do with a shuffleboard. Well, Electric Shuffle has—and it's coming soon to Deep Ellum in Dallas.
The U.K.-based chain of bar-eateries "reimagines" shuffleboard with "unparalleled vision technology" for an immersive, highly social experience. Games are automatically scored and displayed on a table-side screen. Add in craft cocktails, live DJs, pizza and other munchables, and all you need to bring is a little wrist action.
The first U.S. location opens in November at 2615 Elm Street, and will look like this from the outside:
"Deep Ellum's layered mix of history, philanthropy, and innovation make it an inspiring destination that we've long admired," said Gene Ball, CEO of Electric Shuffle USA, in a statement. "As we collectively make up for missed moments with friends, we're stoked to raise the bar in a surprisingly competitive way that positively impacts the community."
Playing Electric Shuffle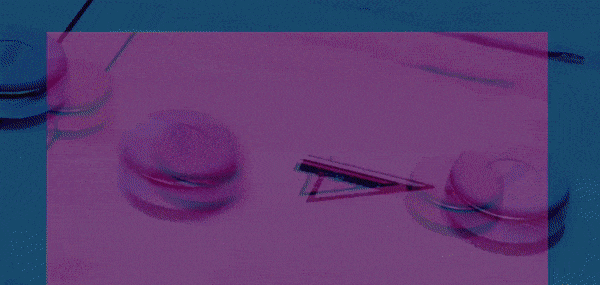 Old-school shuffleboard dates back hundreds of years, with a quiet, long table and one or two chaps sliding pucks down the sandy wood surface. But Electric Shuffle takes a "lightning rod" to that experience—by charging up their vision tech, making the game more immersive, and offering three different games inspired by different aspects of shuffleboard,
To play, two teams of up to 16 players will compete in the three featured games, sliding their pucks down the long, sanded path to point-scoring victory. 
The venue aims to provide "the ultimate social experience for groups or friends," inspiring fierce competition as players try to clack each other's pucks off the winning zone.
Craft cocktails, pizza, spritzes, and 'Southern hospitality'
Also on the menu beside the craft cocktails and pizza: "seasonally inspired small plates" and sharing platters paired with local beers, spritzes, and more.
Electric Shuffle will be open for lunch and dinner Monday through Sunday and for brunch from Thursday to Sunday—when they'll be offering what they call "an epic bottomless brunch option." The venue says private events will also be available for groups ranging from 32 to 350.
Dallas-based Andi Benson, marketing manager of Electric Shuffle USA, tells us "it's going to really be something special."
From the creators of social darts concept Flight Club
Electric Shuffle is the latest entertainment concept from the creators behind social darts concept Flight Club, which has seven U.K. sites and two U.S. franchises in Chicago and Boston. Here's a rendering of the Chicago franchise, which looks pretty swank. Now if they bring one of these here someday, we'll really need to work on our wrist action:

Get on the list.
Dallas Innovates, every day.
Sign up to keep your eye on what's new and next in Dallas-Fort Worth, every day.